20 Best Ways for Teens to Make Money (2023)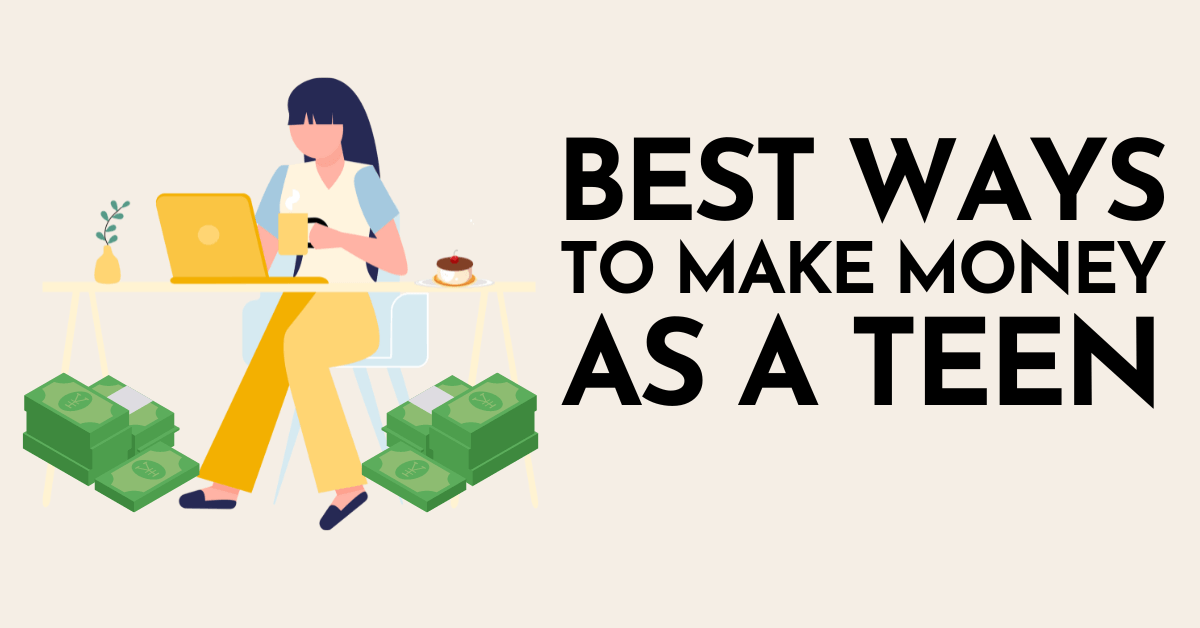 This article may contain affiliate links. If you make a purchase using my links, I'll earn a small commission at no extra cost to you. I appreciate your support!
As a teenager, it can be challenging to find ways to make money.
You probably don't have a lot of experience or the ability to take on a traditional part-time job.
However, there are plenty of opportunities out there for you to earn some extra cash.
From video editing to babysitting, there are plenty of ways for you to make money as a teen.
All of these ways are practical ways to make money as a teen! But you need to spend time learning the skills, work hard, have some patience and be smart!
Here are 21 of the best ways for teens to make money.
Ready. Set. Let's Get Rich!
How to Make Money as a Teenager
Take Surveys
Most people hate survey sites to make money because of the number of spam survey sites out there! Well, not all survey websites fall under Scam 101. Some do offer real surveys and in exchange, pay you for your time and efforts.
Now let me be clear: You won't earn a lot of money with this, but it's a great way to make some cash whenever you're bored, lying in bed, or traveling to work.
All you need is an internet connection, a phone with an internet connection, and a human being (that's you!) with a phone with an internet connection.
Easy Peasy Side Hustle!
The 6 Best Survey Sites:
Here's a list of the 15 best survey sites that aren't a scam and pay you money in real time!
I recommend picking 3-5 survey sites and focusing on them to make money!
Become A Proofreader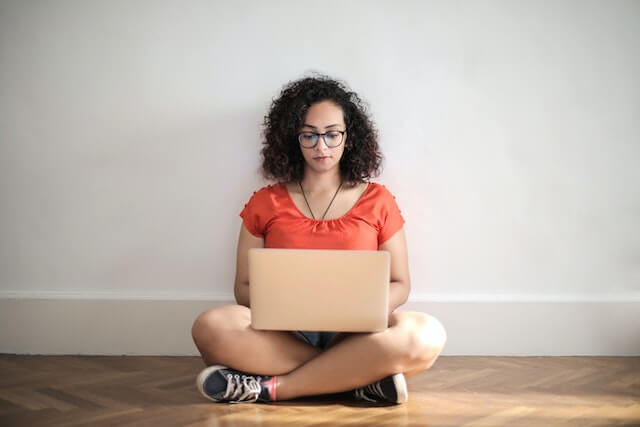 If you're good at spotting errors in sentences, you like grammar, and can spend hours reading and understanding what you read and not get bored, proofreading is quite a promising way to make money as a teen!
Proofreading is important as it helps to maintain the integrity and credibility of the information being presented before it's published anywhere.
There aren't too qualified proofreaders that can provide top-notch services, and because every company needs proofreaders, it becomes all the more valuable skill you should have!
Now learning the basics of proofreading is easy, anyone with some patience can do it, but you'll make a ton of mistakes and that won't make you much money!
What you need is experts teaching you how the best proofreaders operate, cater to clients, have a credible name, and make a ton of money in the process.
Well, there are online proofreading courses that can help you gain the necessary skills and knowledge required in this field.
The best courses I've come across are:
🏆 Best Proofreading Courses (2023) 🏆
🏆 Best Proofreading Courses (2023) 🏆
Both these courses are packed with information, tips, and tricks on how to be a profitable proofreader in 2023!
They each dive deep into how anyone with no prior experience can start proofreading and make a part-time or even a full-time income as a freelance proofreader.
If you wanna know more about which proofreading courses I recommend (Other than the two above), you can check out this article on the best proofreading courses for 2023!
Start a Youtube Channel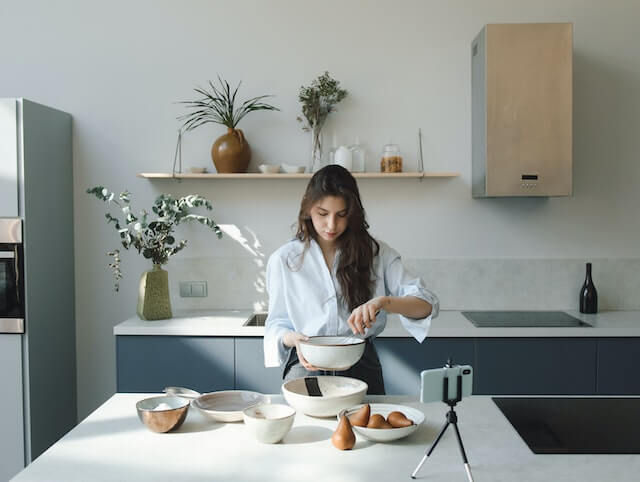 YouTube is the new train everyone is jumping at. Heck if you didn't know this, even I'm a YouTuber! People love to consume video content, and video ads are catching trends pretty fast.
Companies love to promote their products and services through YouTube, and that's why you see creators being multi-millionaires in 2023!
Well, being a YouTuber is not an easy job, but if you like creating videos or you want to share your opinions, skills, and knowledge with the world you might want to try this youtube thing to make money!
The beauty of this space is that even a kid can be a famous rich YouTuber! There's no age limit, and all the skills you need to learn are available online!
If you plan to start creating youtube videos in 2023 but want to learn how to be a top-notch content creator and earn a full-time income as a YouTuber, you should check out Ali Abdaal's class on Youtube For Beginners on SkillShare.
In this class, he walks you through everything he's done to take this youtube channel from 0 to 3 million + subscribers, along with all the mistakes he's made in those years.
It's the most productive 4 hours you'll ever invest in to learn about Youtube. I highly recommend taking Ali's Youtube Course because I learned a lot from it, and I'm sure it will make your content creation journey much easier!
Being a part of SkillShare means you also get access to hundreds of high-quality courses like Marques Brownlee's course on Youtube Success!
Create Content On Social Media
Social Media is a game I believe everyone teen should attempt playing! Millennials, Gen Z, and Gen Alpha are people who have been completely addicted to their cell phones (I'm a victim too)!
So instead of endless scrolling and wasting time binging on social media platforms like Instagram, Facebook, Twitter, Reddit, Snapchat, and TikTok, why don't you start building an online presence on any one of the platforms?
You might not resonate with all these social media accounts, and you don't have to! Pick one that you like and use the most, then create content around it and be consistent at it!
Learn how influencers use that platform to make money and get rich, then try to see how you can do the same and make money as a teen!
Want to learn more about making money through social media? Check out these courses:
Social Media Marketing Mastery – Udemy
Social Media Marketing – SkillShare
Of course, social media is an extremely competitive space, but that doesn't mean new creators are rewarded!
The law of social media is that anyone who creates high-quality unique content that helps the viewers and keeps them engaging in the platform is valuable!
So focus on learning how the platform works and start building an audience around what you want to talk about. Then monetize it!
Building a social media persona is not a quick way to earn cash, but if you're willing to work the extra hours, your pockets won't be empty!
Start a Thrift Store
A thrift shop is a store that sells second-hand products such as clothes, furniture, electronics, and household items at discounted prices.
The beauty of starting a thrift store is the cost. You buy the products at affordable prices and sell them at a better price. People like buying thrift products as they're cheaper and of good quality (most of the time).
Starting a thrift store is like starting any other business. Here are some steps to help you save time:
Develop a business plan – You need to plan where to buy the products from, how to ensure they are of good quality, how to offer these products for cheap and still make enough money to sustain the business, and how to market the product smartly. All of this requires planning which you need to do before you start your store
Find A Location – You can either start a thrift store offline (which means you need to have a physical location for your store), or you can start an online store. If you're starting an online thrift store, the first thing you'll need to do is choose a name for the store and secure a domain for it. E.g. TheSassyThriftyStore.com. Then invest in a good hosting plan. I recommend using Hostinger as I've been using it for 3+ years and all my websites run on Hostinger's hosting services. Also, Hostinger gives you a free domain for a year, that way you only pay for a yearly hosting plan and get a free domain (thesasssythriftstore.com)! Not to forget they also give you 30% off their yearly hosting plans! That is an awesome deal!
Purchase Inventory – The next step will be to purchase and store inventory in a place that doesn't cost you too much and is safely stored.
Marketing Your Store – Once you figure out all this, you need to spend time and money and use digital marketing to promote your products. Other promoting methods are word of mouth and flyers, but online marketing works best most of the time!
Become A Freelance Writer
Here's a topic – 10 ways to improve your speaking skills in 2023
Can you write a 1000-word article on the above topic? If yes, then freelance writing is something you can pursue!
Freelancer writers are people who can write articles aka blog posts. Most freelance writers master in few niches like self-improvement, traveling, or food recipes.
Choose a niche that you're comfortable with and start offering your services online. Freelance writing isn't as simple as it seems.
Although "it's just writing a few lines" writing articles, newsletters, or any sort of content can be challenging as it's not just about writing a few lines and hitting publish!
It's more about writing an engaging piece of content that helps the readers in some way. Well, freelance writing is a hard skill to learn by yourself, and that's why I recommend taking up a course that will show you the ropes.
Here's a list of the Best Freelance Writing Courses that I recommend:
🏆 Best Freelance Writing Courses (2023) 🏆
🏆 Best Freelance Writing Courses (2023) 🏆
The above courses are slightly expensive (definitely value for money) as they go in-depth about how to make a full-time income as a writer.
If you don't have the budget to pay for these courses, you can take up a course by SkillShare on How to Start a Successful Freelance Writing Career by Jesse Forrest!
Become An Online Tutor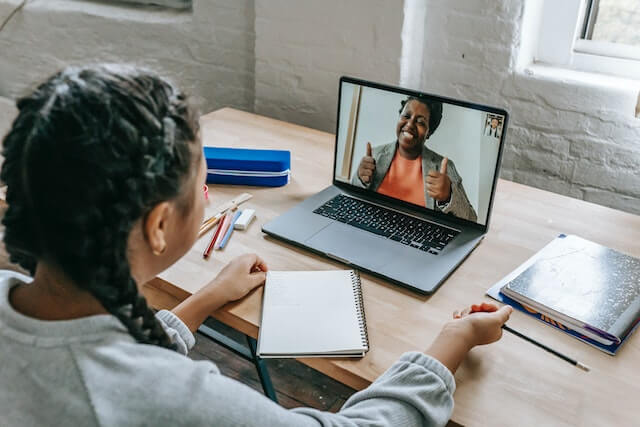 Like Teaching? Talking? Imparting Knowledge? Sharing your ideas? Well, being an online tutor can be a great fit for you!
If you excel in a particular subject, offer your services as an online tutor to teach other students. You can help students who are struggling to learn and get paid for their time.
Being a tutor won't just help you make money but it will also increase your confidence levels and make you a smarter and better communicator!
You don't necessarily have to be a school teacher. If you're not an academy strong you can always opt for teaching:
Sports (e.g. football, skateboarding, swimming)
Games (e.g. chess)
Drawing
Musical instruments (e.g. guitar, piano)
Arts and Crafts
Cooking
Analyze yourself, pick a skill that you excel in, and start being a tutor for providing that service online. Spread the word that you're good at that something and you're willing to teach others how to learn that skill.
You can join online tutoring classes like Superprof, Cambly, etc.
Launch an Online Course
Creating an online course can be a great way to make money and build wealth. While it's not as easy as online tutoring people, it surely can make you richer if you launched the course smartly.
There are two basic steps to launching a profitable online course:
Create a Valuable Course – show your personality, skills and share your opinions and knowledge, and personal experience to make it more useful
Use Social Media Marketing to promote – use Instagram, Twitter, and other platforms to promote the course so more people binge-watch it.
I recommend using an already existing and powerful platform like SkillShare or Udemy.
Both these e-learning websites can help you launch your course and make it profitable much faster than if you do host your courses on your new website.
SkillShare and Udemy cut their fees, but if it's just your first course, I don't think that's an issue because they'll help you build your online presence as a valuable course creator.
Learn A High-Income Skill
One of the biggest mistakes I made as a teen was not spending time learning a high-income skill. I spent most of my teen life chilling with friends, sleeping, and playing games!
That's partly because I didn't know how to make money, nor did I research money-making side hustles.
But you have the chance to do things differently! You have the advantage to learn things now and figure out what you like and what you don't.
Try learning different things and see what sticks. Learning a high-income skill can take years, so if you start soon and practice that skill, in a few years you'll be in a position to monetize that skill and get rich way faster than your peers.
You'll be more valued in the industry, and people will appreciate your time and efforts and know that you're the deal when it comes to that skill.
There are countless high-income skills you can learn. I'll list a few of my favorite ones:
These are some of the core skills required by most people over the globe.
You'll see that all businesses need some person who manages one or all of the above skills, and that's because these skills are very essential to make money in this generation.
If you're just starting and have no idea how to go about learning these skills, use free platforms like Google and YouTube to learn more.
I've mentioned some courses I recommend right next to the skills (above), you can check them out and build up your portfolio to get rich as a teen!
Babysitting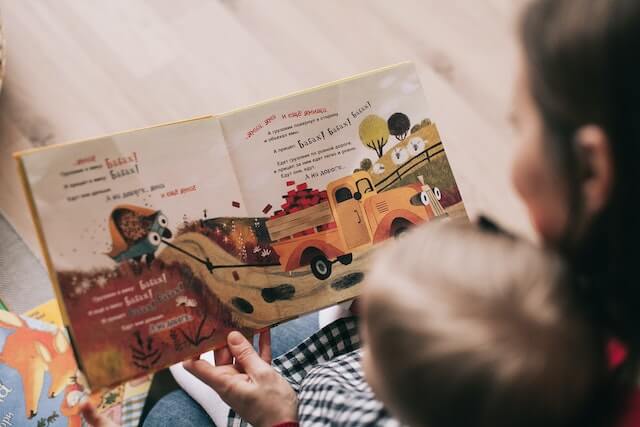 Babysitting is one of the easiest ways to make money as a teen. You don't need a high-income skill or learn anything super crazy. Just basics of how to take care of a kid will do.
The best way to start is by babysitting a relative's kid. You can do this and quickly make a good income. If you love animals, pet-sitting could also be a great way for you to make money as a teen.
Many families go on vacations and need someone to take care of their pets in their absence. You can offer to walk, feed, and play with the pets.
If you enjoy spending time outdoors and love dogs, dog walking is another way to make a quick buck! You can offer your services to these people and get paid for them.
You'll be shocked how many pet owners are willing to pay more if you treat their pet with utmost care 🙂
Once you're pretty good at this, you can sign up for babysitting jobs online to boost your income even further.
Become A Transcriber
Transcribers take audio files and convert them into text by listening and then typing everything word-for-word.
Transcription is quite an important skill to learn as companies (especially large ones) need people who can put words spoken during meetings into written matter for easier understanding.
Read More >>> How To Become A Transcriptionist (With No Experience)
Not only that but transcribers are also needed for adding subtitles in movies, plays, youtube videos, etc.
Simply said you can easily make $100/month as a transcriber if you've got good listening skills, speed, and accuracy.
Beginner transcribers don't make a lot but once you're crossed the newbie phase, you can look at making a lot more money as a transcriber.
If you are new to this space and want a structured learning system that teaches you the ins and outs of transcription, one that will teach you the basics as well as advanced tips and tricks around being a professional transcriber, you should check out Transcribe Anywhere.
They're one of the best online transcription courses that teach you how to be a successful money-making transcriber in the shortest time possible.
They are currently offering a Free Mini Course for people who looking to test the waters at being a transcriber. If you're up for it, check out Transcribe Anywhere Free 7-Lesson Mini-Course below!
I've written a detailed review on Transcribe Anywhere, go through it, and you'll get a clearer idea if being a transcriber and taking this course is the best choice for you!
Get a Part-Time Job
You'll hear entrepreneurs say that working for somebody is boring, sad, and annoying. Well, that's not true! While working for yourself, starting a business can be rewarding, it can also equally be bad!
I like part-time jobs as they're an easy way to make extra money, and unlike running a business where you may not make money each month, in a part-time job you're so going to earn an income each month.
Here are a few Part-Time Jobs for Teens:
Dish Washing – Before you think about it, I'm saying that dishwashing at restaurants is not a low-grade job! Many teens work at restaurants part-time to reduce their expenses. Restaurants pay well, you can work for 2-3 hours/per day and make a decent income.
Social Media Marketing – Social media is booming, so it's obvious why almost all companies are trying to grab a slice of the pie. As a social media marketer, your job should be to promote your company's products/services uniquely. Achieve that, and you'll find out that your company is willing to pay you a lot of money in return for your services.
Fitness Instructor – Like working out in the gym? Do you know what to eat, how to work out, and all the hundred tips and tricks that make a skinny guy a Greek god, or you're an expert at shredding pounds of body fat and getting an obese guy/girl to be a Greek god? Be a fitness instructor, the pay is good, and it's fun!
Delivering Food – People are lazy to go out to eat, but they do want to eat outside food (I'm a huge foodie)! So they order food, and that's where you come in. Delivering food is quite easy and not such a tedious part-time job. All you need is your license and good eyes to make sure you don't dash anyone on the road. And wear a helmet or seatbelt (safety first!)
Working At Movie Theatre – Love going to movies? Why don't you make it a daily thing? It's fun, you'll enjoy watching movies for free while making money.
Teacher – If you want to increase confidence, you like teaching, or you want to test and see if teaching is a good field for your career, you can part-time as a teacher in a school or tuition.
Rideshare Driver – Be an Uber driver. They get paid decently, you meet new people all the time, it's fun to drive a car, and you'll roam places. That's a good deal for me 🙂
Check out this article to know 15 other Part Time Jobs I think are pretty cool!
Start An E-commerce Store With Shopify
Have you heard of dropshipping? It's buying products from a company and selling them to customers to make profits.
Similar to this structure, you can start and run a profitable e-commerce store. Now running an e-commerce store is not a cakewalk.
There are about a hundred things to take into consideration when running an e-commerce business. Making sense of so many things is tough, that's why I recommend using Shopify.
Shopify makes running an online store so much easier as it's an already established backend platform for online stores.
There are third-party plugins that you can use to make your website process more efficient and stable, and there are fewer chances of your website crashing since large companies use Shopify to run their e-commerce stores smoothly.
If you want to start an online store, check out this link for the best Shopify Discounts!
Sell Stock Photos
Seeing what others can't and clicking photos of those beautiful moments is what many creators using stock photos need.
You may think that large corporations click original photos, but instead, they use stock images from popular websites like Shutterstock or Getty Images.
If you have an eye for clicking good photos, a nice camera, and steady hands (I don't have steady hands 🙂), then you can surely enter this space and sell your photos online to make money.
Start A Blog
Starting a blog has changed my life in many ways. First, I've learned to write well. I've learned digital marketing to some extent and how to write blogs to make money.
If you like writing about any topic or you want to learn more about a particular topic, you should consider starting a blog. There are millions of websites writing articles, but that shouldn't stop you from starting one.
The first thing to do is get your Domain and Hosting. I use Hostinger to host all my websites, and I recommend you use the same hosting provider.
Hostinger also gives you a Free Domain for the first year along with a 30% discount on all hosting plans! They have a great customer service team, fast hosting speeds so your website won't be slow and amazing prices on yearly plans!
Once you get your free domain and hosting from Hostinger, install WordPress and start writing articles.
You will have to design the website layout, plan your blog posts, do keyword research, and learn to write.
All of this will take up a lot of time and effort, but like I said blogging is a tough game to play. It's a game that can make you enough money in the long run if you play the cards well!
The beauty of blogging is that you can learn everything online (Google and YouTube) for free. Some courses teach you the pro things about blogging, but for now, you don't need them!
Once you publish a few articles, learn marketing, and get some hands-on experience as a blogger you can check out this course from SkillShare – Content Marketing by Eric Siu!
It's a great course packed with useful information for new and experienced bloggers to make a full-time income.
The plan with blogging is to start early (in your teens), and in 2-3 years you will be in a position to make a lot of money.
Become A Virtual Assistant
As a virtual assistant, you get to choose who you work for, and what tasks (type of work) you take on, and you'll be able to manage your schedule while working from anywhere.
Being a VA is now a job many freelancers and people willing to opt for part-time take seriously! You'll be helping businesses with whatever they need help with.
Every business that works online and needs help doing a variety of tasks but doesn't want to hire a full-time employee to do these tasks needs a virtual assistant!
And if you're wondering if there's demand for VAs, trust me there is enough demand for you to get freelance jobs easily.
There are plenty of services you can offer, some of the most common ones are:
Social Media
Blogging
General Admin Work
Finance
Human Resources
Now the work you do depends on the company you freelance with, but the work lifestyle is usually good, and the pay is also pretty good.
If you want to become a profitable virtual assistant and make a 5-6 figure yearly income and you don't want to spend too much time figuring it out, check out Abbey Ashley's VA Course – The Savvy System!
It is one of the best virtual assistant courses on the market that teaches you EVERYTHING you need to know about how to be a successful VA and make a full-time income as a VA. Hundreds of Students enrolled in her VA Course have been able to create consistent income, get new leads and grow their biz!

I've written a detailed review of The SavvySystem, go through my review and if you're interested, enroll in their course today!
Here's an article breaking down the Virtual Assistant Way to make money as a Teen!
🏆 Best Virtual Assistant Courses (2023) 🏆
🏆 Best Virtual Assistant Courses (2023) 🏆
Freelance As A Video Editor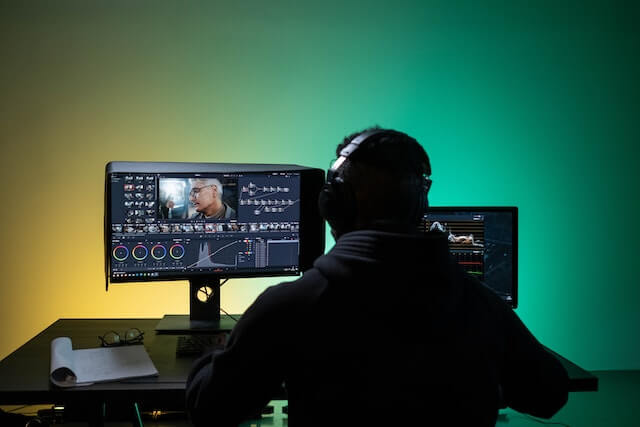 Till I became a YouTuber, I had no idea how important the skill of video editing is! Video editing is a highly promising career skill today.
Whether you want to freelance as a video editor or work with influencers to edit their videos or start your own YouTube channel or online business that uses video to promote your business, video editing is a high-income skill that I believe everyone must learn.
If your school team needs help working on a video project or your mom's local friend circle needs someone to edit a video for an event, you can show off your video editing skills here.
This not only makes you popular with the ladies but also allows you to promote your video editing services to a lot of people! That's a win-win situation!
I use Davinci Resolve (Best Free Video Editing Software) to edit my YouTube video and I suggest you do the same! It's an industry standard extremely good video editing software (best for color grading). But learning this isn't that easy!
For that, I recommend taking this SkillShare Course On Davinci Resolve by Fred Trevino.
If you're figuring out how to make money as a freelance writer, here are some of the best courses on the internet!
🏆 Best Freelance Writing Courses (2023) 🏆
🏆 Best Freelance Writing Courses (2023) 🏆
Become An Influencer
Everyone wants to and works towards being an influencer! On the outside being an influencer seems quite easy, that's why most people think it's one of the fastest ways to make a ton of money! They're not entirely wrong.
To make a name for yourself along the thousands of influencers in the world today, you need to do something extraordinary, sometimes that makes people like you!
You don't have to do crazy things but you need to have a unique edge.
This will save you a ton of time and speed up your journey toward being an influencer! And Yes it will make you a ton of money!
Intern At A Big Company
Doing a business and starting a freelance career isn't the only way to make money and achieve financial success! Working at a company that pays you well, respects you, and values your time is awesome!
So here's what you do – research and write down the top 10-20 companies you want to work for right now. Then head over to their website and search for internships. You'll notice that most of these companies would offer some kind of internship.
Check out their requirements, if you need some additional qualifications, certifications, or NGO experience, go get that first then apply.
Once you're in the company, give it your best. If at some point you don't like working for that company, don't hesitate to leave.
Once you're of the right age and you continue to perform well, they'll probably keep you as a full-time employee 🙂
Deliver Groceries
Delivering groceries is quite easy to do and won't take too much of your brain power! You can set your hours and even decide which days you want to work!
That means you can take Sundays off if you want to! You can join your local restaurants or work with Uber Eats or DoorDash. These companies can help you make money by helping them deliver food faster!
Read More >>> 29 Ways To Save Money On Groceries
Making Money As A Teenager In 2023
Whether you're looking for a part-time job, a side hustle, or a way to earn money online as a teen, there are plenty of opportunities for you to explore.
You're young so take some time to research the different options and find the one that best fits your skills, interests, and schedule.
Try out different jobs and freelance a bit!
You'll eventually find out your sweet spot where you'll start earning money and enjoying the process.
So remember that making money takes time and effort. It's not a get-rich-quick scheme, but with patience and dedication, you can achieve your financial goals.
Remember – Making money takes time and effort. It's not a get-rich-quick scheme, but with hard work, smart thinking, patience, and some focus, you can achieve your get rich and be way ahead of the curve as a teen!
Enjoyed this post? If so, you might want to subscribe to my newsletter. It usually contains life lessons and money-related topics, some interesting observations, links to articles or books I've read, and tips to be a better person. If you're interested in these things then subscribing will be simply wonderful 🙂 PS: Subscribe and Get your Freebie below!
Also, I'm a YouTuber now! If you're interested in Pinterest Marketing, Blogging, or business-related things, Subscribe to my Channel and I'll see you in the comments!