26 Best Side Hustles You'd Be Crazy To Miss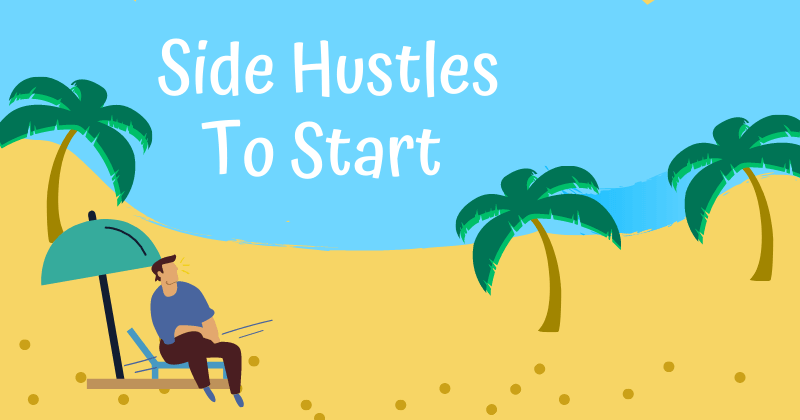 This article may contain affiliate links. If you make a purchase using my links, I'll earn a small commission at no extra cost to you. I appreciate your support!
What is a Side Hustle? 
A side hustle is a side business, something you are comfortable doing in your free time to earn additional money, to create a second source of income.
Why should you have a side hustle?
In this competitive world where everyone is so focused on making money and acquiring advanced skills, the risk of you losing your job is high. A side hustle is a money in your pockets, a way to secure your financial future.
Also, most people aren't happy with their day job, they wish they could do something different, something they are passionate about. That's where a side hustle can pay your indulgences while making money at the side. Yes, that's the inspiration for the name "Side Hustle".
You can either start a side hustle to supplement your income or you can grow it to a point where you shift from your primary job to your side hustle work full-time. 
You don't need to leave your full-time job. A side hustle is what it should be, just an additional source of income supplementing our primary income. 
But not all side hustles ideas are created equal. So let's check out the best side hustle ideas in this post. 
26 Best Side Hustles You'd Be Crazy To Miss!
1. Drive for Uber/Ola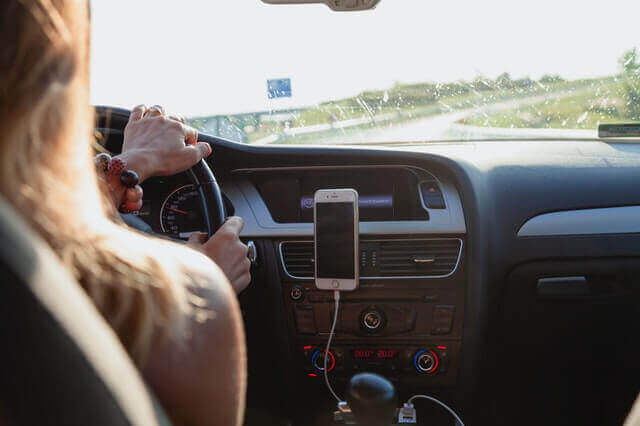 In Shark Tank Season 9 Episode 18 a company named "Changed" pitched in the Tank. One of the two founders gets up in the morning at 5 drives people to work using Uber and then goes to his office. 
At the end of the day, he drives people back home through Uber. This way he makes money off his traveling expenses which is something a lot of people are considering nowadays. He's basically traveling to and from work for free.
Related: 19 Early Morning Jobs You're Going To Love
An Ola driver working for 3-5 hours a day earns approximately Rs 5000 – Rs 10000 per month. That's a really good side income. Driving is a time flexible job so you can choose when you want to drive and earn accordingly.
So how do you get a car to start driving? 
Well if you own a car, you might as well use it. But if not, Ola and Uber both have a system where once you tell them that you are interested in driving for them, they will arrange a car for you. 
For eg – Person A has a car but doesn't have a driver and Person B is a driver but doesn't have a car. Thus both parties are paid and are satisfied by Ola/Uber.
2. Food Delivery Service 
This too can be a part-time job where restaurants make a business account on aggregator platforms like Zomato and Swiggy. 
According to the Economic Times, Zomato and Swiggy get a total of 3 million orders each day and this number is just going to increase due to convenience and easy access to quality food at affordable prices. People usually do deliveries after work in the evening. 
This isn't a high paying job unless you work full time but it's decent enough to pay off your preliminary expenses.
3. Use Your "Day Job" Skills After Work Hours
Don't get confused, hear me out. Let's say you work as an accountant in a firm, your skills include accounting and auditing. 
So rather than learning a new skill, you use your existing skills, find a platform where your services are necessary and set up an account there. For accountants a good freelance platform I found was Upwork. 
You can also join online groups which work as teammates for larger projects in your specific skill niche thus making money by putting in effort and not learning a new skill.
Remember this only works if you like your day job skill (in our example – accounting and auditing).
If you don't like your Day Job?
Then trying to work your job skill for the extra income after hours might not suit you in the long run. 
What I suggest is to try a different approach using part of the same skill.
An accountant can take online or offline lectures after work hours in subjects relating to accounting and finance, chartered accountant, financial analyst, and much more, or start a Youtube channel or a blog on your niche.
4. Teach a Language
Teaching a language is an easy way to earn a good income. Payouts are high, timing is a little flexible but there's joy in teaching students.
If you're a teacher, you know why teaching is great! Sites like GoGoKid and VIPKid connect English speaking teachers with students wanting to learn the language. 
Five years ago, my friend and I started learning French in school. It was a new language and a bit difficult to learn so we joined classes for the same. Fast forward, now she takes home tutoring and teaches students French and makes money.
How did she get her first student?
She used all her social media accounts(Instagram, Whatsapp, Facebook) to spread awareness.
Then she told her close friends to do the same
Once she got her first student she triggered that student to bring other students.
Repeat Step 1
Follow these four simple and easy steps to land your first few students. To increase her probability of getting another student, she offered a lower price compared to others in her niche and put in extra efforts, used modern strategies to teach and explain concepts more effectively. 
My point, even you can teach a language. Most people don't know how to speak English properly, I'd say you start with that. 
5. Fill Out Online Surveys
Platforms like Toluna, Survey Junkie, and Swagbucks offer simple online tasks and give points in return which you can encash once you accumulate a specific number of points. Filling out surveys is a numbers game. 
The more you do, the more you earn. If you stay consistent and do a few surveys every day, you can surely make $1000 in a year, maybe even more. 
Online surveys are a great source of quick money but it can get monotonous and it cannot be made passive at any point in time. 
To save you some time, here are The 15 Best Survey Sites in 2023
6. Blogging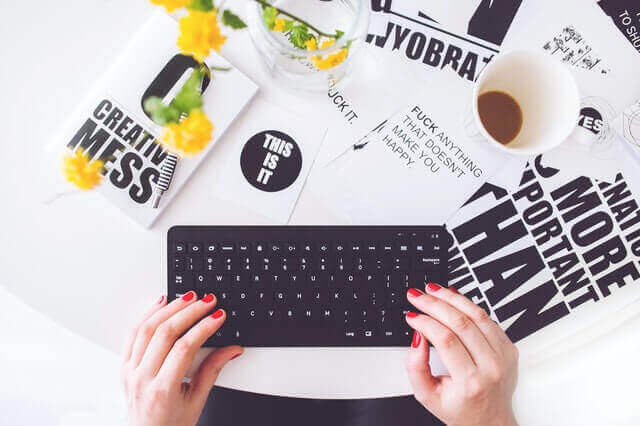 Yes, Blogging is the side hustle I focus on. Many have this preconceived idea that blogging is only about writing but the fact is that writing is not the biggest part of blogging.
Consistent efforts can earn you money but don't expect any revenue till the first 6 months at least unless you invest crazy amounts of hours and have a full proof strategy for success. 
I like blogging because it teaches me a lot of skills including marketing, email marketing, writing interesting and informative content, learning how websites operate, and creating various strategies and funnels for success. 
To get in-depth knowledge about blogging, you can read this article by Adam Enfroy where he explains everything you need to know about Blogging.
How can you start your blog?
Find your Niche
Purchase your domain and hosting from Hostinger (Discount Link).
Write about 2-3 posts a week (High-Quality content)
Share it on Social Media and your network
Connect with other experts in your niche
Be an Expert in your Niche
Start implementing monetization strategies.
7. Be A Freelancer
If flexibility is what you want, freelancing is the perfect option for you. Freelancing allows you to work from home with a laptop and find clients all over the world. 
Freelancing is getting more traction day by day as outsourcing tasks is a really good way to save time and money. 
Fiverr, Freelancer, Upwork are few of the platforms which allow buyers and sellers to perform tasks required by companies. 
The only problem is this cannot be scaled as you are trading your time for money. One can easily make $100 – $1000 per month depending on the time invested and quality provided.
The only way to achieve success in freelancing is to know your worth for that specific gig(task). Most freelancers undercharge their customers to be competitive; buyers need quality content, even if the price is high they don't mind spending the money. 
Price your gigs according to the value you bring to the table and not based on the competition.
If you're looking to fasten your journey to getting rich as a freelancer, here are my top course recommendations:
🏆 Best Freelance Writing Courses (2023) 🏆
🏆 Best Freelance Writing Courses (2023) 🏆
8. Start A Youtube Channel
Almost every person with a smartphone today consumes content on Youtube every single day. 
Youtube is the second largest search engine in the world, if you can start a niche channel and be consistent while learning all you can about the youtube algorithm, SEO, and topics for which there is demand, you can surely make a success on YouTube. 
You won't start making money right away but with sincere efforts, great quality content, and marketing, you can easily make around $500 – $1000 after 3-6 months only from YouTube Ads. 
Once you get a good number of followers and views, start sponsoring products, this must've your next income strategy.
The best thing is you don't even need an expensive camera; a smartphone camera will do the work in the beginning but make sure your content is top-notch and you're consistent.
9. Social Media Marketer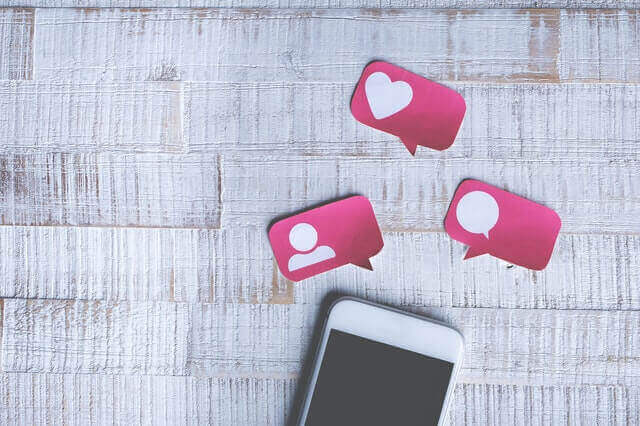 Social media presence is skyrocketing. Everyone is using platforms like Instagram, Tik Tok, and Facebook all day long.
Even companies want to have a strong online presence today, but most don't know how to do it and don't want to waste time figuring it out. 
That's why we see so many new marketing firms that handle marketing for companies, letting the companies focus on their core activities. You can either work for s company as a digital marketer or sell your services on freelancing platforms.
Skills required are understanding the concept of your client, constantly following the trend and creative out-of-the-box thinking. Schbang is one of many Marketing companies that handles huge clients like Fevicol, Ashok Leyland, etc. 
To get some inspiration and understanding of how marketing works, check out their website and their client's website and social media handles.
10. Be an Amazon Seller
Amazon Seller? I don't have that sort of money! Relax, being an Amazon seller isn't as crazy as it seems. 
There are two ways to start selling online, self-shipping and dropshipping. Self-shipping means you buy the product and when an order is placed, you ship it from your warehouse. 
Whereas in dropshipping methods you don't need to buy the stock you sell. Just contact your manufacturer, and inform him about the Amazon seller program. 
Once you get an order you tell him to pack the products. A person from Amazon will come, pick it up, and deliver it to the customer. From the revenue generated, Amazon will cut its fees, then you need to pay your manufacturer, the remaining amount is your sweet profit. 
For example – Mr. A purchases a Wireless Earphone for Rs 2500 from Mr. B (an Amazon seller). Mr. B informs his manufacturer who packs the earphones and the Amazon delivery person ships the product to Mr A. 
Now the cost of the product is Rs 1000 and Amazon cuts its fees (let's say Rs 500), after expenses Mr, A makes Rs 1000 per product without having to purchase any stock. 
This is a well-known strategy used by most beginner sellers as owning stock needs a warehouse and is expensive. 
Once you get enough money, you can then buy the stock firsthand and do the process from your end. Why? Because your margins increase and you can deliver products faster.
11. Create and Sell an Online Course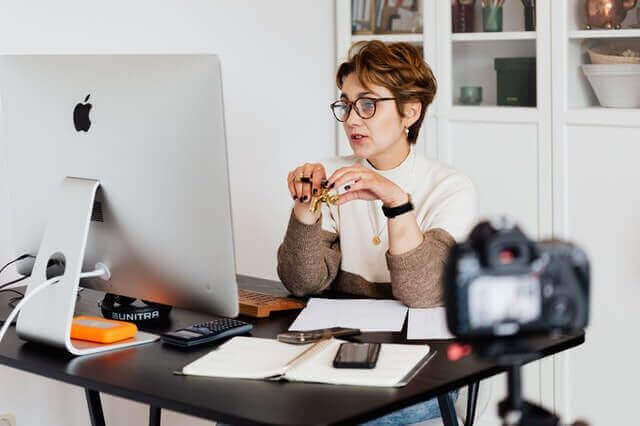 Like teaching but don't have the money to rent a classroom? 
In this digital age, you don't need a classroom to teach your curriculum. Simply record your lessons on video using a phone or a camera and sell it to people all over the world who are interested in your courses using websites like Skillshare and Udemy. Now you can sit at home and have students all over the globe.
Points to remember while creating a course
The audio output should be clear
Your explanation should be practical and understandable to all.
Make it simple and effective.
Don't make sessions too long as people get bored quickly.
Ensure you teach valuable content and not basics.
Engage the buyer as to why they should buy your course.
The price point is essential so don't overprice or underprice the course.
12. Start a Podcast
Podcasts are a newer version of radio. People discuss topics that interest them and release them as podcasts. Podcasts are also on personal life and case studies. 
These audio clips are packed with quality information from successful famous people. But not all the people in the podcast space are famous and rich, some started from the ground and are now successful.
The biggest advantage of listening to a podcast over a youtube video is convenience. You can go for a walk in the evening and listen to a podcast or hear the episode while driving. 
Doing some boring tasks high doesn't require brainpower? Listen to podcasts, maybe you'll learn something new.
This is a side hustle you cannot afford to not try! Some famous podcasting apps are Spotify, Pocket Casts, and Google Podcasts.
13. Be a Consultant in your Niche
Okay, now consulting seems like a Big Man's work, right? Consulting is difficult. You need to choose a niche in which you specialize, It can be anything, from cooking to business development to a sales consultant to being a productive SAHM(Stay at home mom). 
Digital Marketing nomad? Your services are needed by almost every company. Need an insurance claim done? An Insurance consultant is ready for your service. You don't need to be the best in the beginning, you just need to be good and begin the consulting journey. 
As you serve and provide quality to your clients, you will learn and improve yourself and in turn, be "The Guy" or "The Woman" for the job. 
Consultants all over the world seem to make the most money because of the value they provide.
According to me, everyone should be a consultant in their respective field. Everyone has fresh unique ideas, all you gotta do is test out the waters. Certainly, give this a try.
Here's an article for you to read if consulting business is what you're interested in!
14. Be a Graphic Designer 
Do you love using Photoshop or Illustrator and have a knack for creating intricate graphics? You should freelance your skills online. 
Here you have the option of starting your own Digital Marketing/Graphic design company or using freelancing websites to sell your services to clients. 
Most freelance graphic designers charge about $50-150 an hour or you can use Fiverr on cost per gig basis. This is a lucrative industry that is in high demand today. 
If you're looking for a course to learn the basics and advanced level stuff, check out this Graphics Designing Masterclass By Lindsay Marsh on Udemy (Discounts Included!).
Canva is a widely used software for graphic design and is quite simple and user-friendly.
So it's not a problem if you don't know Photoshop but learning a few basic skills on how to engage the customer through awesome graphics will surely pay off well. 
Graphic designing is an industry that isn't going anywhere for the next 20 years, take up a course on Skillshare on graphic designing and make money online. 
15. Conduct Music or Dance Sessions
Love Music, playing the guitar, or have a passion to be a dancer? You are special as most youngsters love to sing and dance but don't know how to do it and are ashamed to try learning on their own.
Read More >>> 20 Best Ways For Teens To Make Money!
They long for people to teach them and that's where you fill the gap. This can be done online as well as offline – the choice is yours, but there is a huge demand for this. 
You can charge people on a per-session basis or a one-time monthly fee, whatever suits you best. 
To get your first few members, you'll need to depend on social media. Show off your skills to the people, and keep free trial sessions for people to experience your sessions. Keep it fun and interesting. 
16. Yoga Classes
When the world is moving so fast many people like to keep their minds stress-free and calm. 
Mastering Yoga for self-improvement is essential for your mind and body and it is gaining a lot of interest these days. It takes a lot of time to master this art as it isn't easy. 
Inner peace and calming the mind are tough but not impossible. You can use youtube or online webinars to learn the basics of yoga. Then join classes to learn it in-depth for a year. 
Once you master the art, people would love to learn from you. 
You'll take some time to learn but it makes you a better person and may pay the bills once you start coaching. Do give it a try.
17. Sell Your Art 
Are you creative? Do you get immersed in your art when you start working on it? Well, you're in demand. You might say "Who would buy my painting?" 
There are many people interested in buying unique art at the right price. Did you read the bold statement – at the right price? 
I've seen many charge extremely high prices for art, it seems unreasonable and not pocket friendly. Learn to price your art well and I'm sure it will sell. Hey, that rhymed!
My sister's friend sells miniatures she makes using quilling paper.
Here is an example of her work –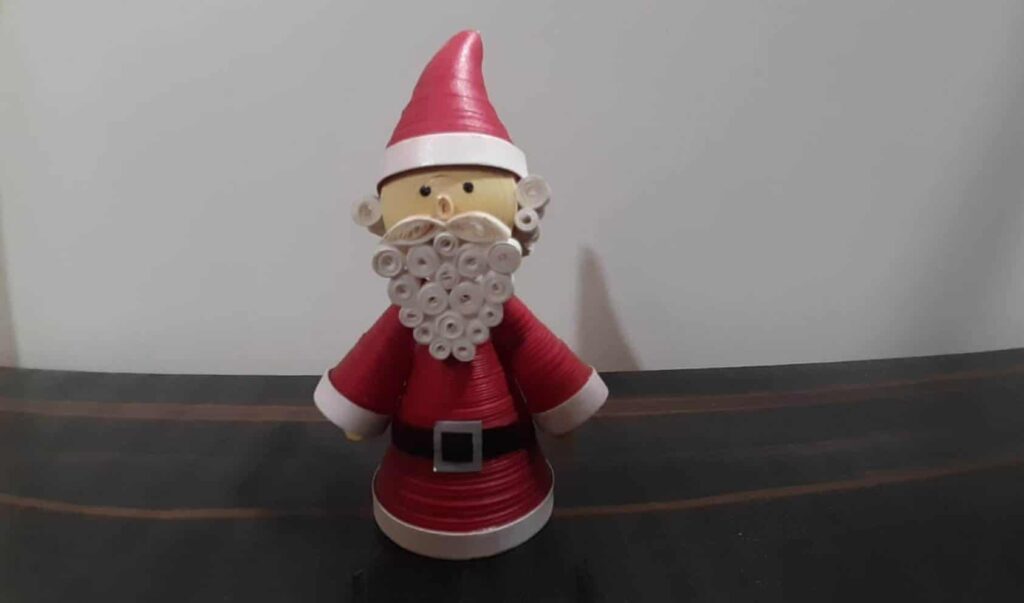 If you're good at making chocolates, start selling them. Many pastry lovers make delicious chocolates especially during festivals and occasions to sell them and make decent money out of them. If scaled properly this can turn into a great side hustle during your free time. 
Sage Tip: Networking is a key essential for this particular side hustle. 
18. Write An E-book
Like writing poems, romantic stories, tips & tricks on success or mystery novels but don't have the money to find a publisher? No worries. 
You can write an e-book at zero cost. Millions of people use Kindle and other electronic devices to read books all the time and in the age of digitalization, this number will just keep increasing.
Creating an e-book is so important that I've written a 7000 words article on How To Write and Publish an E-book along with 13 Advanced Tips. It's the perfect guide f you're new to this space. 
You need to write a digital copy and sell it on Amazon Kindle to make money.
How to write an e-book in 10 steps
Find a niche you like reading about and start writing on it.
Ensure the content is unique and interesting to the reader
Use Google Docs to write your story as it is easy to operate.
Once the book is ready to convert the doc into an epub format
Create a KDP Kindle Account on Amazon
Fill in the details, Upload your book online.
Set your price point (try different price points if ambiguous)
You will be charged only when a sale takes place.
Use basic marketing strategies to ensure your book is visible to those specific readers
Rejoice when profits pour in your account.
Books teach us to think differently and improve our potential or enter into a magical world full of beautiful possibilities. Who doesn't love reading! 
19. Out-Door Catering(ODC) 
If you are a hotel management or hospitality student, you are probably already doing this side hustle to earn some cash. 
Private catering companies/organizations undertake projects for various public gatherings such as weddings, corporate meetings, brand/product launches depending on the occasion. 
Most of the time these organizations hire students from catering colleges or youngsters who know the basics of kitchen work, right from dish-washing to cooking to serving food on the platter. 
Due to excessive demand for public gatherings in this industry, anyone who has average skills can work here and will be paid on an hourly basis. 
Get in touch with your friends in the restaurant space, ask them about this concept of earning money and they'll guide you through it.
20. Be a Copywriter
The need for excellent content writers aka copywriters is never going to perish. The sole work of a copywriter is to sell products to a customer by way of written matter. 
There needs to be a logical reason to add a few sentences on your sales page, maybe it may drive sales by 20% or 5% or nothing at all. 
Copywriters work with emotions, they know how humans react and which words trigger responses. Using these techniques, copywriters can make money selling products or services online.
No, you'll never be a master in copywriting, but if you condition yourself to be better than most, in terms of your income potential – The Sky's The Limit!.
Few Tips to be an amazing Copywriter
Find out what your copywriting niche is and focus only on that.
Use Social media to showcase your talent
Don't make spelling or grammar mistakes (Use Grammarly)
Do a complete research and innovate
If you're searching for a good copywriting course that dives deep into copywriting and building a successful business as a copywriter, check out the below free course by Filthy Rich Writer – Nicki Krawczyk!
21. Be an influencer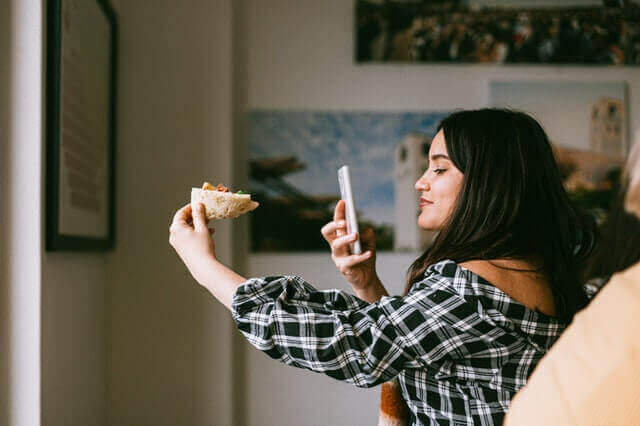 You might have observed the enormous growth that influencers have seen in the past few years. The work of an influencer is to entertain us or to provide knowledge to its viewers.
Being an influencer requires you to put in a lot of hard work and creativity. You need to be able to pivot whenever it seems logical.
If you can face these obstacles, you can become a good influencer and make a heck lot of money through sponsorship ads (the main source of income for influencers). 
There are a few ways to achieve an audience
Post Consistently
Define your Niche and target Like-minded people.
Engage with your audience.
Connect with Brands you want to sponsor.
Use Hashtags.
Provide massive value (be it entertainment or educational)
22. Be An Online Virtual Assistant
Office Virtual Assistants can get boring and dull but the advantage of online virtual assistants is that you're sitting at home and working a few hours a day. 
Virtual Assistants aren't difficult job roles and can be a lucrative side hustle. I'm sure there's not a single company on earth that has a product and doesn't have customer service. 
There are a few companies using robots and automation as customer service reps but they still have a small team of humans that handle the work. 
Virtual assistant services are usually varied but here are a few services performed by them:
Social media marketing
Email managing
Scheduling appointments
Customer service
Content creation
If you want to become a profitable virtual assistant and make a 5-6 figure yearly income and you don't want to spend too much time figuring it out, check out Abbey Ashley's VA Course – The Savvy System!
It is one of the best virtual assistant courses on the market that teaches you EVERYTHING you need to know about how to be a successful VA and make a full-time income as a VA. Hundreds of Students enrolled in her VA Course have been able to create consistent income, get new leads and grow their biz!

I've written a detailed review of The SavvySystem, go through my review and if you're interested, enroll in their course today!
If you want to make a career as a Virtual Assistant and need proper guidance on how to be the best VA, check out the below courses.
🏆 Best Virtual Assistant Courses (2023) 🏆
🏆 Best Virtual Assistant Courses (2023) 🏆
23. Manage Facebook Advertising For Local Businesses
As of this day, Facebook advertising is the number 1 advertising platform for business owners or anyone who wants to attract customers on the internet. 
There is a HUGE demand for those professionals who can run Facebook ads and make the client reach more customers. Businesses will be ready to pay hefty prices to you if you can get them leads. 
This isn't rocket science so you can learn it pretty easily. You can easily make a lot of money, provided you know what you're doing.
24. Sell Your Class Notes
Your notes are valuable. Note making isn't only for your studies anymore. If you maintain notes, you can sell them on Studocu or other such websites. 
Don't want to sell it online, I'm sure your classmates are willing to pay if your notes will help them clear their exams. 
25. Be An Online Proofreader
Are you an English Fanatic? Does your love for correcting grammatical mistakes bring joy and happiness to your life? Well, then proofreading might be your dream job. 
If you're the person who finds typos easily, who reads nicely and finds errors, and who doesn't get bored doing all this, proofreading is the job for you.
And when I say Proofreading, I have to talk about my favorite online proofreading course – Knowadays (Proofreading Academy).
Knowadays is a proofreading company that offers an online proofreading course – Becoming a Proofreader that will teach you how to effectively proofread, attract new clients, and make a full-time income as a freelance proofreader.
There are a ton of reasons why I highly recommend you to try out their signature proofreading course!
Here's why you should choose Knowadays as your go-to proofreading course:
Knowadasys is Accredited By CPD (UK)
Courses are written by Ph.D. level industry insiders
Free Trial Access For Life
Guaranteed Work with Proofed
Responsive Support Team
Detailed Syllabus and Fun Quizzes
Tutor-Graded Final Assessment
Proofreading Certification
If you want to learn more about her proofreading course and community, read my Knowadays Becoming a Proofreader Review here!
Ohh and they also run multiple offers on their website, Currently, they're offering 10% Off on courses using the special code "Rylan10". I suggest you use this code to purchase the Becoming a Proofreader course to save money!
If you want to know my top recommendations for proofreading courses, here you go!
🏆 Best Proofreading Courses (2023) 🏆
🏆 Best Proofreading Courses (2023) 🏆
Additionally, for a more in-depth comparison between the top proofreading courses, check out my Best Proofreading Courses article!
26. Sell Photos To Stock Photography Sites
If you're the guy everyone goes to when they want a professional photograph, you're in demand. 
You can sell stock photos to huge companies like Adobe, Shutterstock, Freepik and many more. You can click photos of anything or anyone and upload it on these platforms.
Note: If your photo has a person's photo in it, make sure they sign a model form which is proof that their consent to the photo being public is valid. 
I'll give you the top stock photography website I've heard of, I suggest you start with these before you jump onto selling on other websites.
Shutterstock
Adobe
iStock
Freepik
Fotosearch
Bigstock 
Are Side Hustles Worth It?
Without a doubt, side hustles are money-making part-time jobs. Of getting rich is something you desire, having a source of income will not cut it.
Few people that work on Side Hustles claim they make equal to or more than their day job.
 
The hours they manage to work may range anywhere from 10 – 20 hours a week after working at their day job for approximately 45 hours/week.
So yes it is worth it, if you're willing to shed some time today, you'll make money tomorrow with your side hustles.
When Should You Stop Your Side Hustle?
When time invested is more than returns earned through your side hustle. There's no point in working a side hustle if it doesn't pay you enough. You need to give at least 6 months to see growth and money from your side hustle, if you don't earn anything or enough to justify the time you're giving after a year, you can ditch the idea and start a new side hustle or work part-time at a company. 
Can You Have A Side Hustle If You're Unemployed?
If you start a side hustle when you are unemployed, that's not a side hustle, it's your main business or job. To answer your questions, you can start a side hustle at any time, no business looks at your employment status before doing business with you. They look at your skills, your values, your honesty and your passion for the work you do.
How Do I Start My Side Hustle?
There's no right answer for this, start by listing the two best side hustles, then pick one of the two and read multiple articles on how to start, grow and make money through this business. Follow the steps, use common sense, pivot and learn, that's it. 
Few points To Understand while managing a Side Hustle
You have to enjoy what you are doing.
BE consistent.
Always keep on Learning.
Try to scale your side hustle.
Create a routine and stay disciplined towards it.
If at any point you get bored or exhausted remember why you started
What Is The Perfect Side Hustle?
A perfect side hustle is one that teaches you skills and also makes you money while you relax and don't stress too much. 
Remember You control the side hustle. Don't let the side hustle control you and take over your personal life. 
Work and money aren't everything, you need to relax, meet friends, go for vacations, and cherish the beauty life offers. Don't run behind money, Work towards it. I promise it will run behind you 🙂
Which side hustle do you currently do? Let me know in the comments below!
Enjoyed this post? If so, you might want to subscribe to my newsletter. It usually contains life lessons and money-related topics, some interesting observations, links to articles or books I've read, and tips to be a better person. If you're interested in these things then subscribing will be simply wonderful 🙂 PS: Subscribe and Get your Freebie below!
Also, I'm a YouTuber now! If you're interested in Pinterest Marketing, Blogging, or business-related things, Subscribe to my Channel and I'll see you in the comments!