21 New Year Resolution Ideas To Make 2023 Your Best Year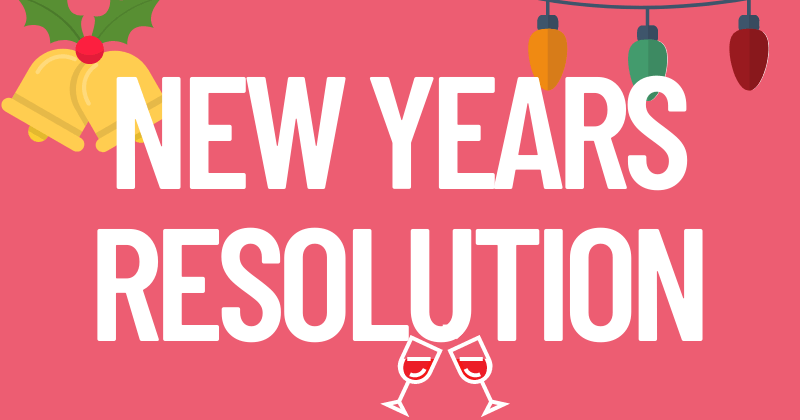 This article may contain affiliate links. If you make a purchase using my links, I'll earn a small commission at no extra cost to you. I appreciate your support!
Did you set a few New Year resolutions last year? I'm sure you did but failed nonetheless. Research states that 7 out of 100 people take their New Year's resolutions seriously and get great results. 
Others hope and pray their resolutions work while not putting any effort or taking any action towards achieving that goal. But not this year! 
Let's look at the 21 best resolutions you must take this year to make the best year you could have. I'm ready to take the step to success, are you? 
New Year Resolution Ideas: Eat Healthy and Stay Fit
This is a New Year resolution that you take every year, a few take this seriously and move forward while most give up too easily. 
I'll be honest, in the last 3 months, I lost 18 pounds and didn't put too much effort into burning fat or increasing my exercise time. I ate clean whole foods, that's it. It's not that difficult, you just need to let yourself believe you're ready to stay fit and eat healthily!
Left with no money at the end of the month? It's time to change that now! Use my Free E-Book now and Start Saving and Investing Money like a Pro! My simple 8-Step Strategy For Millennials To Save Money. 
1. Discover the Power of Superfoods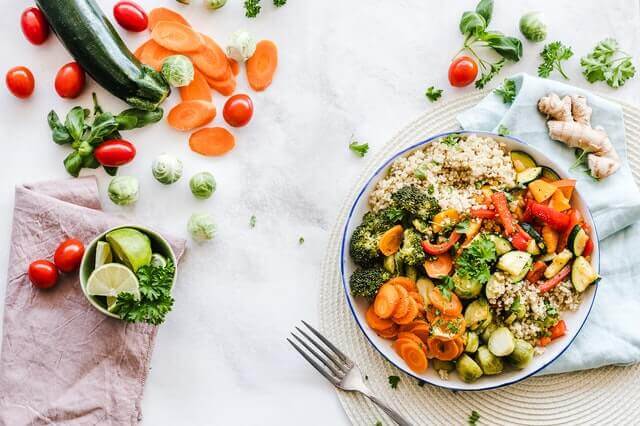 A balanced diet gives your body the right nutrients to function properly. 
It helps in reducing acne, reduces stress and anxiety, increases productivity, and helps in the overall development of the mind and body. 
Some nutritious foods are considered much better than others, eating these foods will massively boost your health. 
A balanced diet must consist of
Fresh Vegetables
Fresh fruits
Protein sources
Good fats
Healthy carbohydrates
Protein sources can include chicken, eggs, legumes, nuts, and so on. Healthy carbs include oats, quinoa, brown rice, etc. 
Good fats include peanut butter, almonds, cashews, coconut oil, olive oil, etc. Some leafy vegetables have more vitamins, minerals, and other essential nutrients compared to others. 
There are so many of these superfoods, so you should read a few articles and know what value they provide to your body. Eating is much more fun if you know what you're eating inside out! 
2. Eat Without Netflix
After a long day of work, you feel like relaxing and enjoying it, right? So it seems fair to watch Netflix or regular TV while eating your dinner. 
Did you know that when you eat food and watch your favorite series, you eat more than you would normally eat? 
This is because your attention is on the screen not on your food which results in overeating. Watching your screen will also cause irregular sleeping patterns, headaches, and eye strain. 
Avoid watching TV while eating and immerse yourself in mindful eating. Mindful eating is the process of seeing and eating your food while understanding everything you eat properly. 
This helps in better digestion, indirectly reduces weight, and makes you mentally more active. 
3. Boost Your Fitness with HIIT Workouts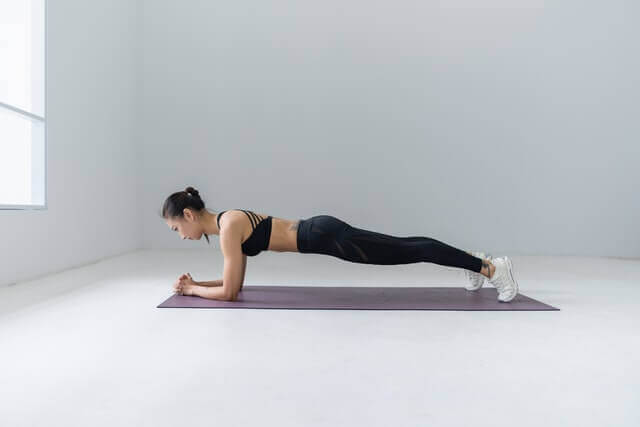 HIIT workout is an acronym for High-Intensity Interval Training, and it is by far the best way to reduce body fat and increase your overall mental and physical health. 
Remember how your parents have told you that exercise is important and has numerous benefits? High-Intensity Interval Training means doing multiple simple exercises at a stretch, this helps to burn a lot of calories and pump the heart which in turn improves blood circulation in the entire body. 
It increases your metabolic rate for a few hours which means you're in a state of burning fat fast! It also improves oxygen consumption and it can also help you gain muscle while still shredding fat. 
Isn't that awesome? So don't be lazy and sleep all the time, go to YouTube or read a few articles on HIIT and create a workout plan. 
These exercises are meant to be quick, 10 minutes of HIIT workouts will give you massive results.
Note: If your nutrition isn't right, meaning if you're eating junk or non-nutritious foods, the amazing effects of a HIIT workout will be less. 
4. Gain Weight Or Lose Fat Or Do Both
Are you obese or slightly overweight? Or are you skinny or do you simply want to gain weight? Understand what your goals are, is it to gain weight, or is it to lose fat? 
Then according to your goals start creating a workout plan and a well-balanced diet plan. 
Your diet will play the most important factor when it comes to gaining weight or losing fat. 
Simply put, consume more calories if your new year resolves to gain weight and consume fewer calories if your new year resolves to lose weight. 
Count your calories, make adjustments, and see how you adapt to those changes. There are many online calculators to calculate your daily calorie intake, don't take those numbers seriously, it's just approximate. 
Your daily calories will ultimately depend on how your body reacts to certain foods so keep experimenting. 
FYI I lost 18 pounds in 3 months. It wasn't that hard. So make this year the year where you take action and get your results, No Excuses this time!
New Year Resolution Ideas: Make More Money
Will a few hundred dollars or a thousand dollars help you get out of debt and be financially free? 
Perhaps you should start making money and creating additional sources of income. You could start a side hustle, or a business, or start freelancing. 
The options are endless. I've written an article on the 21 best side hustles, pick out the best ones suited for you, and don't be afraid if your plan fails, keep pushing.
1. Become An Online Teacher
This is a serious money-making side hustle you cannot afford to miss, I'm serious! You can quickly start making money and in a few months make a lot of money.
All you need is knowledge of the subject you're planning on teaching, good communication skills, being humble and polite, yeah that's it! 
You can make from $15- $30 an hour initially, you can increase this amount as and when you progress. 
My favorite platforms to teach online are Vipkid and SuperProf. There are legitimate sites, but they both operate differently. 
VIPKID has a screening process where they ask you a few questions when you sign up if you clear the question as per their needs, you can start teaching; if their basic requirements are not met, they won't accept you. 
On the other hand, SuperProf is like a Fiverr platform for teaching. You make a free advertisement on their website and set your pricing and other necessities. 
If a student likes you, they'll choose you and learn from you. Both are great platforms to learn. I suggest you get started right away on both platforms to make more money.
2. Use Legit Survey Sites
Before you think of scrolling to the next head point, let me tell you that using survey sites to make money is not a SCAM. 
Yes, there are over 100 such websites that say they'll pay you to download apps, watch videos, or fill in random spam surveys to make a few dollars. 
Not the ones I'm suggesting you opt for aren't the fake spammy ones. 
These are legit survey sites that will not make you a thousand dollars, maybe hundreds or less depending on your efforts but it might just cover your electricity bill or food for the month (again it depends on your efforts). 
The great thing about survey sites is that it's so easy to do and you can do it while in bed, on the way to your workplace, and basically anywhere you're comfortable. 
Fun Fact: Some Survey Sites will pay you a few dollars just to sign up with them. 
Not all legitimate survey sites are created equal, so I did some digging and found the 15 Best Survey Sites to make money in 2023, just for you. Check it out and make some cash with survey sites for free!
3. Start An Online Business
Do you want to leave your day job and start something on your own? Are you sick of getting paid less and working at a job you hate? 
Maybe it's time to start that business you thought of a few months ago. There isn't a better time and a better market to start a business than today, so what are you waiting for? 
It's easy to start a business, but it's somewhat difficult to grow a business, but it's not easy to sustain a growing business.
You may be an engineer, a tech expert, or an accountant but that doesn't mean you have the skills to run and sustain a business. 
You need to open your vision and adapt to changing environments. If you're rigid in your business plan, you're calling for trouble. 
If you don't pivot on time, you're calling for trouble. If you don't work hard and only give 70%, you're calling for trouble. 
If it's not for you, don't start a business but most of you want to and need to so here's a brief step-by-step guide to follow if you're planning to start an online business:
Find out what people need
Try forming a product that solves the person's need-based problem
Design a simple and elegant website that makes people trust you
Market it well using social media and SEO
Add multiple sources of revenue streams(if possible)
Make your customers feel comfortable, offer coupons, discounts, cashback, easy returns, and 100% money-back guarantee options (if applicable) 
Be humble, and honest, and don't do illegal things with your business. 
New Year Resolution Ideas: Be Happy and Enjoy Life
You've been through so much. You deserve some wiggle room, some space to chill out and relax. Some time to enjoy yourself with your family and friends. 
So while making money, saving money, investing money, and developing yourself make sure to take some time off to enjoy life, to be happy, and to make others around you happy.
1. Start Meditation
Meditation is the art of training your mind to focus your thoughts and mentally strengthens you to be more strong. 
It makes you emotionally stable and clears your mind of any worries. Meditation can improve your physical strength by reducing your blood pressure and making your body healthy. 
Unlike gyming, you don't need equipment to meditate. All you need is your body and mind to focus on your thoughts and innermost feelings. 
Meditation is the strongest tool you have for your betterment and it's free.
We all have tons of things to worry about, so to reduce stress, let's take an oath that this year, we'll help us be more emotionally strong by practicing meditation. 
Your New Year's Resolution must include meditation, it won't disappoint you!
2. Meet Up With Old Friends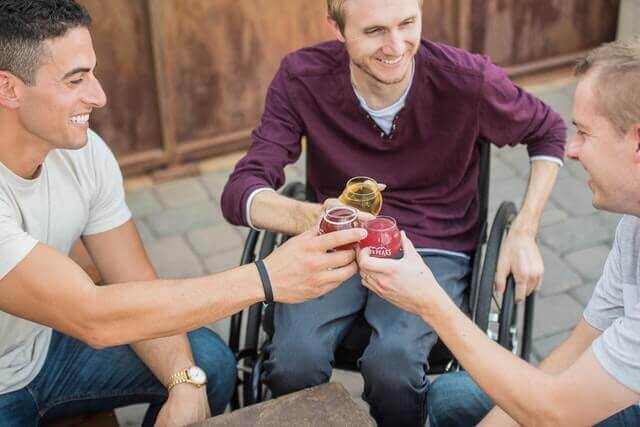 How long has it been since you met your friends? I know Covid-19 has stopped all of you from meeting one another. 
Meeting up doesn't mean physically meeting, you can also do a video call or and talk to your old friends. See how they've been doing this time. 
What are they doing right now? How do they spend their time? Ask a few questions, get to know their life, laugh, and enjoy your time with them. 
You may also learn a few things from them. Maybe they're doing a summer internship at a company you've always wanted to work for, they could get you in or at least help you with the process. 
Don't be isolated from your home, this new year's Meet up with your friends, go to movies, and dinners, and have a great time. 
3. Travelling At Least Once A Year
Don't we all love traveling!!! Traveling is a great way to relax from all the noise you hear daily. 
It's a great way to detox and escape from your world and enter a new one. We enjoy the slow and soothing sunset, eating breakfast cooked by chefs, playing at the beach, visiting ancient places, and seeing intricate carvings. 
It's amazing right? If I could, I would travel all day every day and I'm sure you would too. Scientists have proven that traveling can be very good for your mind and your body. 
Traveling takes you out of your comfort zone, from talking to random strangers to staying at new places to trying out new dishes. 
You are bound to face new challenges thus improving cognition abilities and other skills like communication skills. 
Learning about different cultures broadens your horizon, it gives you a new perspective to look at things. 
Simply studying geography in school won't give you real-life experiences of the world, so this new year's resolution has to include traveling at least once a year. 
Go alone or take a friend, the choice is yours but do not break this New Year's resolution at all! 
4. Attend Comedy Shows and Entertainment Centres
I work so hard and I'm sure you do too, so you need to celebrate, rejoice, chill, and have fun, right? 
It's fun to laugh, but laughing can massively improve your health. They don't joke when they say Laughter Is The Best Medicine, it truly is the best medicine. 
That's why we all consider this a resolution too, that we indulge ourselves in laughing from time to time. 
Once a week may be too difficult for you, so try once a month. That's 12 times a year, a pretty easy New Year's resolution I must say compared to the numerous benefits like relaxing the body, reducing stress, boosting the immune system, etc laughter can give us. 
New Year Resolution Ideas: Save Money Live Frugally
Increasing your income or having an additional side hustle isn't always as easy as it sounds. It takes time, effort, and mindset. 
It's much easier to save, you only need to learn a few basic principles and implement them. Then the saving process is automatic and smooth. 
So this year, learn about saving money and living frugally but also develop the mindset to not indulge in impulsive buying.
1. Track Your Finances With A Budget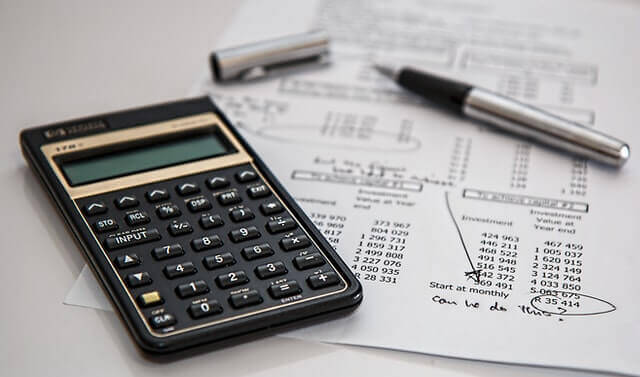 Making a budget may not be the most exciting thing to do for you, but that doesn't mean you don't create a budget to track your expenses and spend wisely. 
If you want to reduce your spending and programs towards your financial goals, you need a budget. 
A budget compares your income and your expenses and tries to help you reduce your expenses in the most logical way possible. 
It doesn't mean you restrict yourself from all fun activities. You can reduce spending on coffee and increase spending on dinners, it's all about balancing your budget to suit your needs and wants. 
A budget is a must-have New Year's resolution, and I urge you to make one immediately or at least start on the 1st of Jan! All the best!
2. Reduce Impulsive Spending Habits
Were you dumb when you were young? 99.97% of people admit that they were dumb as kids. They used to act mad all the time. 
That means as and when you grow, you grow intellectually right? So why does your spending increase when you grow? 
If you're smarter today, your expenses should be far less than your income. Yet, 65% of people don't have an emergency fund. 
Almost everyone spends more than they earn (using credit cards) but hides this fact from all their friends and colleagues. 
They know they're doing wrong, but they'll continue doing it simply because they want to maintain status and have the urge to showcase their expensive things to others. 
But not this year, this year you will resolve to stop spending on things that don't bring real value to your life. 
Starting this new year, you're going to live frugally and spend less because you're better than those people who spend the money they don't have. 
You're financially literate because you're reading this article right now. So say it with me, "My New Year's Resolution In 2023 is to Spend Less and Save Money because I want to be Financially Independent"
3. Build a Solid Emergency Fund
Your emergency fund is like a safety net to protect you when your financial situation is not all good. 
You must include a column for emergency fund contribution in your budget till you fill it up. 
I know that an emergency fund is for Extreme Emergencies, but if you need it to pay off your credit card or any unexpected expenses, you have an account you can rely on when you need urgent cash. 
We all know how embarrassing it is to ask for money from friends and family, with the help of an emergency fund, you don't need to rely on your friends and family at all. Don't think you should make one, just make one.
4. Declutter and Monetize Unused Items
A quick way to earn some cash is by selling the items you don't use. 
You'll find many websites that let you sell your products online, it works the same way as Amazon. 
Every country may have different ones, but in India, Olx is a great platform for you to sell old things easily. 
If you have an expensive car, yeah sell that too for a used or a normal price car. 
A car is meant to take you from point A to point B, it's irrational to spend so much on a car. 
Sell it off, get the cash, buy a normal car (used car if you don't mind), and use the remaining cash to 
Pay off your debt
Add to your emergency fund
Invest your money
Your expensive car might not seem like a big expense, but the maintenance of an expensive car is much more expensive than Uber, I assure you. 
5. Break Free from Debt Burdens
You've got to do it someday, you can't ignore debt payments forever. 
Those minimum payments you're making aren't going to help you save money and are nothing but a financial burden on your shoulders. Not anymore! 
This year things must change. This new year's resolution has to be different, you have to plan out a decent strategy of getting out of debt at least twice as fast as you're going now. Why? 
Because you need to be debt-free. How? Take up a weekend job, start a side hustle, save frugally, use debt-paying strategies, and avoid debt mistakes. 
Worst case scenario, go to debt consolidation companies and work it out, try avoiding them if possible! 
Ask for a shorter duration or else don't take it. Once you're debt-free, happiness will start coming back again.
6. Don't Overspend On Groceries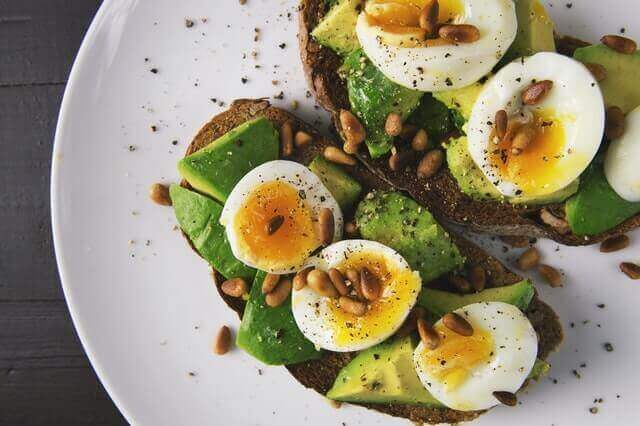 Groceries! It's the best thing on earth, and I get why people love to spend on groceries. 
Everyone wants to eat delicious foods, and for that, we can go over the budget. 
While I love eating, I love being financially sound more than eating. I don't want to wake up one day with less money just because I spend too much on groceries. 
Did you know that a grocery store is a marketing store? I mean every step you take in a grocery store and everything you see is not what you want to see, it's what the store wants you to see. 
For example, they may have a toilet paper set for $10, but they'll place the $15 set in front of your eyes while the $10 set is in the corner. 
To break down how you can save money on groceries, I've written a detailed article on 29 ways to save on groceries, read it to save more money.
New Year Resolution Ideas: Invest in Yourself
This new year is not the same as the last new year, you've grown so much, made mistakes, learned from them, made mistakes again, and learned again. 
This year, you've got to take this to the next level, you've got to learn more, read more, and invest more time in your development cause you can define your future, only you can make your financial dreams possible and it all starts with investing in yourself.
1. Read One book A Month
This is usually on everyone's New Year's resolution. I hope it's in yours too. Let's face the fact, you aren't the smartest person in the world, but you can learn new things and grow yourself. 
The more knowledgeable you are, the better your value in the industry. 
This can mean a salary hike, promotion, or business growth. Don't you want to make more money and be more recognized for your knowledge? 
Forget knowledge for a second. Books open our minds, make us think differently, teach us life lessons, and take us into a different world, for most a book is an escape, a new perspective. 
Books are so powerful and useful, so why won't you include this in your New Year's resolution? 
2. Listen To Podcasts And Audiobooks
Podcasts are a new trend that many famous and successful individuals have started. It's the radio in a simpler and easy-to-access way. 
I listen to podcasts when I'm cleaning, walking, bored, and even when I'm relaxing. 
You can use Spotify to access podcasts and start listening and understanding what people are talking about! It's fun. 
3. Attend Seminars
Webinars and Seminars are great networking places, while people usually go to seminars to network, it also increases our knowledge. 
Seminars are usually organized by large institutions or individuals who are well-versed in a topic of interest. 
You go to the venue and listen to what the big guys in the industry have to say, you can ask questions, and make it as interactive as possible, this way you learn a lot. 
After the event, the real fun starts – Networking. You'll see everyone talking to someone and sharing cards or having friendly conservation only to understand what the other person does for a living and to find out if they can add value and get business. 
Seminars are fun and interesting, you can use Google to track down seminars happening in your vicinity and attend those events.  
4. Take An Online Course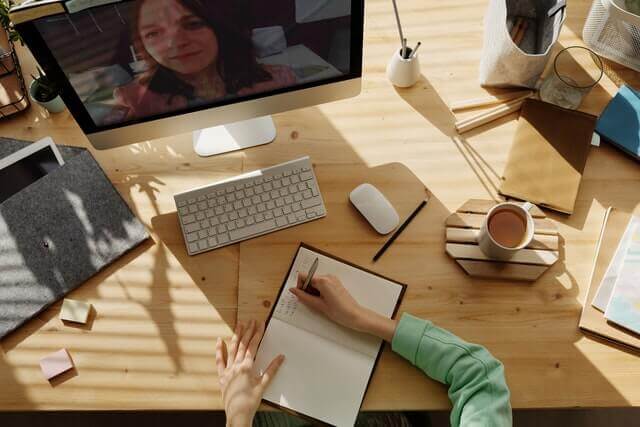 Online courses are becoming very popular today, thanks to the rapid speed of digitalization and video content consumption. 
You can learn any skill, literally any skill by taking an online course. When it comes to taking online courses, I recommend you check out SkillShare, there are thousands of classes from thousands of experts in all sorts of industries.  
You'll see industry-leading top experts (like Marques Brownlee) offering some great courses too. Skillshare has made learning online very easy and impactful.
Check them out – Skillshare Free One Month Trial Plan.
What New Year's resolution do you have in mind? Share it in the comments below and I'll keep adding to this list!
Have you enjoyed this post? If so, you might want to subscribe to my newsletter. It usually contains life lessons and money-related topics, some interesting observations, links to articles or books I've read, and tips to be a better person. If you're interested in these things then subscribing will be simply wonderful 🙂 PS: Subscribe and Get your Freebie below!
Also, I'm a YouTuber now! If you're interested in Pinterest Marketing, Blogging, or business-related things, Subscribe to my Channel and I'll see you in the comments!