Virtual Excellence Academy Review (2023): Legit VA Course?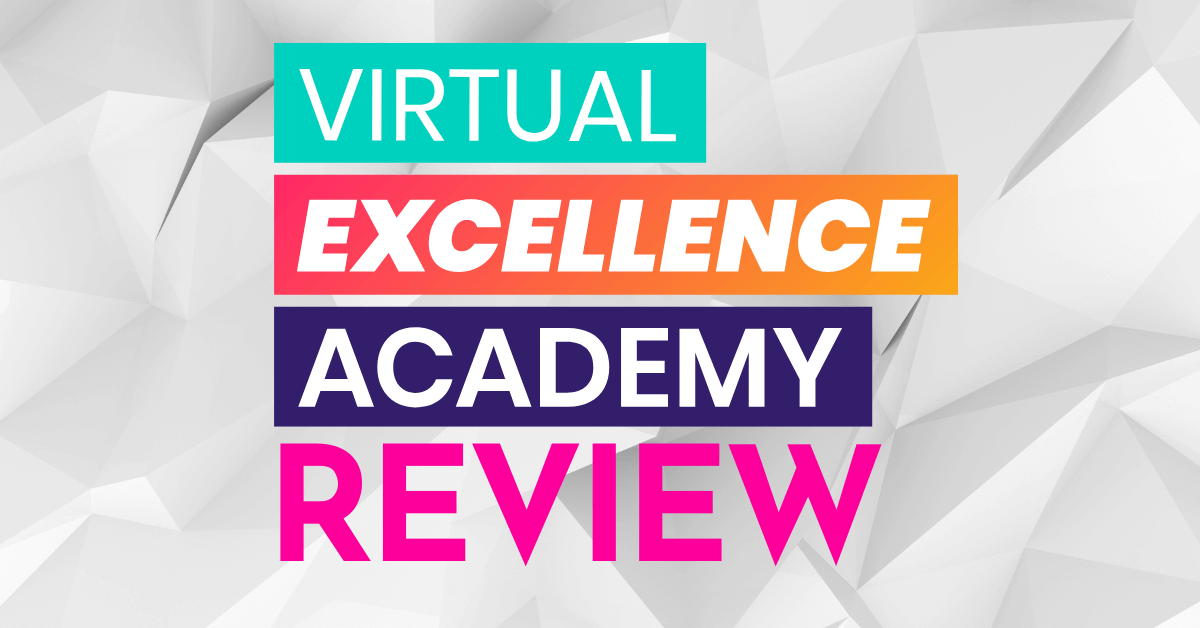 This article may contain affiliate links. If you make a purchase using my links, I'll earn a small commission at no extra cost to you. Thank you for your support!
If you have been on the search for a virtual assistant course, you're in the right place!
Virtual Excellence Academy offers their Top Tier VA course, which I've reviewed for you in this in-detail Virtual Excellence Academy Review!
We'll answer questions like –
Can it help you make a full-time income as a virtual assistant working from home?
Is this course a value-for-money course?
Should you join the Virtual Excellence Academy Course?
Let's dive right in!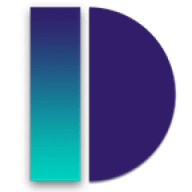 Quick Summary & Verdict
Ratings: 4.6/5
Content: 4.6
Customer Service: 4.5
Value For Money: 4.5

Is The Virtual Excellence Academy Legit?
Virtual Excellence Academy is a legit course and one of the best virtual assistant freelance courses to build a business and make a full-time income while working from home!

Free 5 Day VA Challenge
I highly recommend signing up for Hannah's 5 Day Virtual Assistant Challenge. You will explore VA as a career opportunity, find clients, engage in a community, and upskill your entrepreneurial mindset. Lots of bonus items, live Q&A sessions with Hannah, and much more!

Sign Up For 5 Day VA Challenge!

Virtual Excellence Academy Course Pricing
(Part payments available on both plans)
The Signature Program – $900
The Legacy Edition – $1300
Pros
Certified Virtual Assistant
Comprehensive Training
Plethora of Positive Reviews
Active Facebook Group
Lifetime Access with Free Updates
Cons
No Refund Policy
Not Always Open For Enrollment
Who is Hannah Dixon?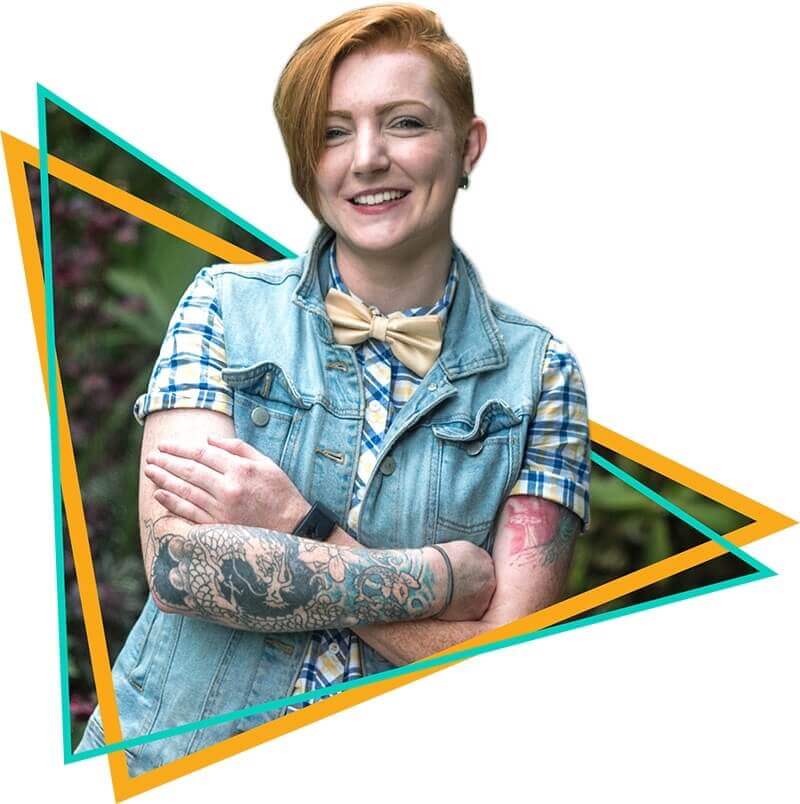 Virtual Excellence Academy is a business-building course for beginners looking to quit their 9-to-5 job, earn more money, and live a life worth living.
This course focuses on making you a wealthy entrepreneur as a Virtual Assistant so that you can enjoy life while also working at a meaningful job that isn't toxic.
Hannah Dixon (Founder of Virtual Excellence Academy) is a Virtual Assistant Coach who has trained more than 16,000 VAs while she is a Virtual Assistant.
She has worked with 26,000 VAs and is one of the best teachers to learn from in the Virtual Assistant Space.
While researching online about Hannah and her work as a coach and VA, I only found positive reviews. People like her personality and her coaching skills, and the content she offers in her course!
VEA is a woman and LGBTQIA+-led team that work hard and helps elevate the voices of oppressed groups.
The BEST Virtual Assistant Course?
My job is to find the best virtual assistant course for you! This includes spending a lot of time digging through these VA courses with a fine comb finding out what's good and what's not!
And I can openly say that Virtual Excellence Academy is one of the best virtual assistant courses I've come across!
🏆 Best Virtual Assistant Courses (2023) 🏆
🏆 Best Virtual Assistant Courses (2023) 🏆
Is Virtual Excellence Academy Suited For You?
Virtual Excellence Academy focuses on the business side of things as well as teaches you the skills necessary to be a successful virtual assistant.
You will learn how to keep high-profile clients, pricing, and marketing strategies, and you will learn high-income skills needed to be a professional virtual assistant. Ain't that great!
This course is not suited for you if:
You're not willing to spend 4 hours each week for 3 months on how to be a VA.
You expect to get rich quickly just because you bought one of the best VA courses!
You're lazy, and you hate working as a VA
You don't have the finances to fund Hannah's course (opt for part payment plans)
This Course is suited for you if:
You can afford to invest in yourself (By Enrolling in the Course)
You're focusing on building a money-making VA business
You're looking for an advanced virtual assistant course (to guide you)
You're quick on your toes (learn and implement tips)
You're willing to implement EVERYTHING Hannah teaches in her course
You're ready to make money and take charge of your life
Overall the course is quite useful if you plan to be a VA and make money from it.
Virtual Excellence Academy Cost & Refunds Breakdown

The Virtual Excellence Academy comes in two plans:
1. The Signature Program – $900
The Signature Program is suited for most Virtual Assistants looking to learn and master the art of freelance as a VA. Here's everything you will get once you buy the Signature Program:
30+ Videos, 9 Modules
Lifetime access to all professional learning materials, updates, and inner circle in the Virtual Excellence Academy
BONUS 1. Get Clients Now Course
BONUS 2. Rapid Breakthrough Therapy 21-day program
Discounts on future DNK products, events, and experiences
If you ask me, The Signature Program is a great value-for-money course, and you should click the purchase link right now! It gives you everything you need to make your freelance business succeed.
2. The Legacy Edition – $1300
If you wondering why pay the extra $400 and get the Legacy Edition! Well, the legacy edition Includes everything from the Signature Program and –
Podcast Management Kit full course
WordPress Kit full course
Contracts+ Bundle
Twitter Mastery
Sales & Marketing Mastery Workshop
Niching Masterclass
Facebook Networking Bundle
Lifetime access to all of the included courses and workshops (and Discounts to future DNK products)
The Legacy Edition is suited if you don't mind spending the extra cash and need additional guidance on the topics I've mentioned above.
It will teach you how to set up your WordPress website, and how to promote your products in a practical way that ensures you get high-paying clients, and it'll also teach you how to run social media to your advantage.
Sign Up For VEA Free Course Today!
VEA Refund Policy
Virtual Excellence Academy does not offer refunds for their course because once a student enrolls they get immediate access to all course materials, community events, bonus courses, and course materials.
However, behind the scenes, they are open to offering discretionary refunds under exceptional circumstances.
So unless you have a genuinely good reason to ask for a refund, you won't get one!
I wish they would've offered a proper Refund Policy, as most courses I've reviewed have a 100% money-back guarantee in place.
Virtual Excellence Academy Course Breakdown
Virtual Excellence Academy has broken down into 10 Modules + 4 Bonuses. Let's break it down to understand what each module contains:
Welcome & Orientation
Here's what you will learn:
Overview & Outcomes
How to Use This Program
Inner Circle Community Road Map
Never Miss an Inner Circle Event
My Commitment Contract
Module 1: Workspace Setup
Introduction (0:46 )
TEMPLATE: An Easy Daily Planner
Digital Decluttering Action Steps
TOOL: Google is Your Friend – Part 1
TOOL: Google is Your Friend – Part 2
Module 2: The Foundations – Your Business
Introduction
Your Who, How, and Why
Explore Your Why
Identify Your Existing Skills
Your Ideal Client & You
Naming Your VA Business
Module 3.1: Get Visible – Set Yourself Up for Success
PART 1: Set Yourself Up for Success
Create Your Portfolio
Optimizing Your Profiles
Why You Need a Facebook Business Page
Create Your FB Page
TOOL: Canva & Mobile Responsive Cover Image
TEMPLATE: FB Page Cover Template & How to Use it
Sourcing Shareable Content
Module 3.2: Get Visible – Start Interacting
PART 2: Start Interacting
Introduction to Relationship Marketing
TEMPLATE: Introductions for Impact
75+ Facebook Groups to Grow Your Biz
TEMPLATE: Reaching Out to Your Existing Network
Practice Your Declaration on Real People
BONUS: LinkedIn Tips with Sami Gardner
Module 4.1: Client Communications – Before Your First Client
PART 1: Before Your First Client
Essential Tools for Client Communication
TOOL: Calendly – Book Meetings Effortlessly
TOOL: Zoom Deep-dive with Monika
TOOL: Start Slacking – The Best Tool for Day-to-Day Communication
TOOL: Video Check-Ins with Loom
Discovery Calls – What, Why & How
ACTION STEPS: Discovery Calls
PRACTICE: Ideal Client Discovery Call Challenge
Get the Client – Sales & Pitching Like a Pro with Jade Jemma
ACTIONS STEPS: 10 Things That Can Hold You Back from Landing Clients
BONUS: How to Avoid Job Scams
BONUS: How to Start Your VA Business When You're Still in Full-Time Employment
Module 4.2: Client Communications – You Got the Client – What Now?
PART 2: Congrats: You Got the Client – What Now?
Your Client Onboarding Steps
TEMPLATE: Swipe Files – Contracts & T&Cs
TEMPLATE: Email Template Pack for Difficult Conversations & More
TOOL: Sign Contracts Online with HelloSign
TOOL: Secure Password Sharing with LastPass or 1Password
Time Tracking with Toggl
Project Management with Trello
Project Management with Asana
TOOL: Project Management with ClickUp
TOOL: Digital Organization with Notion
TOOL: Dubsado – A CRM for Virtual Assistants
How to Establish Healthy Boundaries
The WOW Factor: Client Retention Strategies
Client Perspectives
BONUS: When Should You Leave Your Full-Time Job?
Module 5: Money Matters
Three Pricing Models
The DNK Pricing Strategy To Win Clients Over
TOOL: The Hourly Base Rate Calculator
Your Skill Level Should Reflect in Your Rates – Benchmarks
Getting Paid Made Simple
TOOL: PayPal Invoicing
TOOL: Stripe Invoicing
TOOL: Canva Invoicing
Alternative Payment Processors & Invoicing Options
Module 6: Networking & Job Applications
Networking Know-How for In-Person Events
Applying to Remote Job Posts as a Freelancer/VA (Audio)
Applying to Job Advertisements on Social Media (Audio)
Your Immediate Network aka The Pool Method
Create Your Digital Business Card
Module 7: Content Creation & Marketing for Online Service Providers
What Is Content and Why Is It SO Important?
The 3 Content Commandments
On Topic: Discovering YOUR Best Topics
The Content YOU Need to Be Creating
Staying Current: Newsjacking
Authority Content & Repurposing
Content Distribution Draft
BONUS: Content Repurposing Template with Beck Power
Module 8: Tools & Resources
Copywriting and eBook Tools & Resources
Graphic Design Tools and Resources
Audio/Podcasting Tools & Resources
Video Tools and Resources
Module 9: Graphic Design for VAs
TOOL: Canva Deep Dive with Monika
TOOL: Introducing Adobe Photoshop with Alicia
TOOL: Introducing Adobe Illustrator with Alicia
Graphic Design Resources
BONUS: Extended List of Free Stock Photos
BONUS: How to Identify Any Color on Your Screen Quickly!
BONUS: How to Quickly Identify Any Font on a Website
Module 10: Uplevel Your Career
Add-On Income Streams for Online Service Providers
Affiliate Marketing
Consulting
Product Creation
Uplevel With Automation
TOOL: Zapier aka Automation
TOOL: Airtable aka Data Management
VEA Bonus Courses
Once you've completed the modules, you can browse through the bonus courses. There are four main bonus courses that you need to study!
Livestream #replay Vault – A life DNX conference by Hannah Dixon where she talks about creating success as a service provider, building an Instagram page to turn followers into clients, boosting performance on LinkedIn, resumes, hiring a team, personal branding, and so much more! A must-watch bonus course to speed up growth in your business!
Rapid Breakthrough Therapy with Denise – Denise will help you go through a 21 Day meditation program to help you sort things out while growing your business.
The Fear Mastery Set with Nicole – Many freelance VAs gives in fear of losing their business revenue or making mistakes that could cost them everything. Well in this bonus course, Nicole will help you deal with those insecurities and come out stronger!
Self-Care with Kim Gorchs – These bonus courses are more for your mental peace so you can grow your business without being stressed out by anything. Kim will guide you to find you're 'Why' and show you how to care for yourself while growing your VA empire.
Pros and Cons Of Virtual Excellence Academy
Pros
Certified Virtual Assistant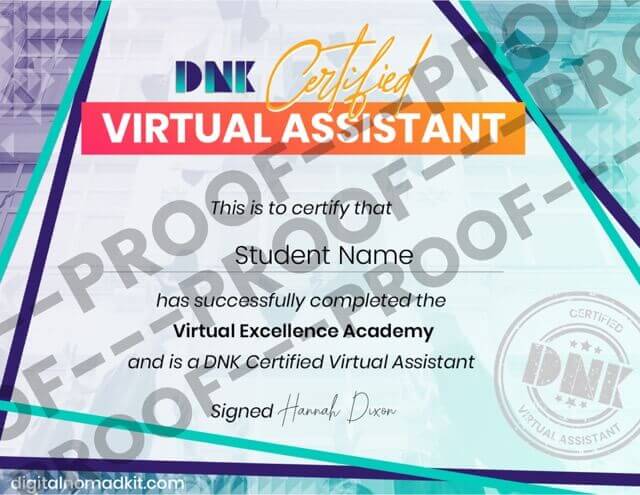 Most VA courses don't provide a certificate on completion of the course! Well, Virtual Excellence Academy offers a certificate once you've studied the entire module.
The sole purpose of having a certificate is to show your existing and potential clients that you are committed to your craft and are qualified/skilled enough to complete the job.
You also have a community at hand which always helps when it comes to making money via freelance jobs!
Comprehensive Training
Hannah's course isn't learning about baby steps on how to be a virtual assistant, it's an entire system on freelancing, being a virtual assistant, how to build a business around this ecosystem, making money working for clients, and sharing your problems and solutions with like-minded people.
The course is extremely comprehensive and filled with information that can take your business to the next level!
Plethora of Positive Reviews
Whenever I review a course, I look at the course content, structure, and various other things, but I also spend time reading through course reviews to see how people (who want to pursue this course as a career path) think of VAE, and most reviews I came across are positive and talk good about Hannah and her knowledge about the course.
In just 2-3 months many freelancers became fully booked VAs having multiple clients to pay them for their work.
So many good reviews mean that the course is way too good, has a strong community, and justifies the price it's at.
So if you're pondering about whether to invest in Hannah's Virtual Assistant Course, ponder no more – Sign up Today!
Active Facebook Group
I like when courses offer Facebook groups to interact with fellow freelancers.
You get insights from everyone who's taken the course, you'll learn about their mistakes, tips, and trips of how they got success and strategies which you can use to expand your business.
Virtual Excellence Academy's Facebook group is no different. Hannah has created quite an active group where people ask questions, talk and get great solutions.
Once you enroll, don't forget to check and ask questions in the Facebook group, it will save you a lot of time!
Lifetime Access with Free Updates
Some people have hours to learn an online course, while others get 1-2 hours/per week.
That's why lifetime access to the course is a must these days! Virtual Excellence Academy does a great job at giving lifetime access to all course takers along with Free Updates to all course materials forever!
That means if you took the course a year ago, you'll still get updates when Hannah revises or adds something new to her modules!
Cons
No Refund Policy
I've reviewed a bunch of courses, and most of them offer 100% of your money back in case you wish to opt out of the course. Well VAE does not officially offer a refund to their students.
However, in exceptional circumstances – if you approach them with a genuine reason, then you'll get all your money back!
So before you purchase the course, think hard about it cause getting a refund will be tough!
Not Always Open For Enrollment
VEA isn't always open for students. They have a waiting list which can slow the process of being a virtual assistant.
Hannah says they do that to focus on each student currently going through the course! I've seen courses take on hundreds of students with no proper management system, which leads to no productive learning.
I don't mind the waiting list too much, but it is a negative worth considering. During that time, you can learn Hannah's free course – Beginners Guide To Virtual Assistance!
It's completely free, and it's packed with tons of information perfectly suited for beginners!
During the course, you'll also be added to her email list, which means your mailbox will be flooded with goodies from Hannah's team!
Positive & Negative Virtual Excellence Academy Reviews
Below are some reviews of students who have taken the Virtual Excellence Academy Course.
Andreea Alina, Virtual Assistant – My life completely changed for the better when I joined. I signed up at the very last moment and could feel that it will be an important moment, but I could never anticipate how many awesome people I will meet, how many new things I'll learn, or good it feels to build an authentic business. In just three months, I was fully booked for my services and got a good client through Hannah's matchmaking service too. So glad to be here!
Brittany Rossi, Virtual Assistant – This Virtual Excellence Academy has everything from a-z to get you started and on your way to a successful VA career. Sure you can do it on your own, but why when you have this stellar community, all the tools and resources in the kit, and did I mention the awesome community you get to be a part of to bounce ideas off of and get suggestions and opinions?
I have never felt more supported in any group. Hannah has a super laid-back approach that hammers results. I only learned what a VA was days before jumping into the challenge, and here I am with 6 clients on my way to being a fully booked VA in 3 months!
Ioana Conchintoiu, OBM – The VEA helped me change my life: from a 9-5 employee to fulfilling my dream of becoming a digital nomad and entrepreneur. I'm now one year in the VA business, and I have learned so much on the way in this course and with our DNK community, from breaking self-imposed barriers to how to start a business and manage it successfully.
Hannah is a true-blue business mentor who skips the fluff and gives you not only the tools to succeed but also an engaged and supportive student community, so you can never feel lonely and overwhelmed as a VA. I'm now confident to recommend this course to anyone who wishes to create their own online business – so come join us!
Best Virtual Excellence Academy Alternatives
The Savvy System
The Savvy System is the most comprehensive Virtual Assistant course on the entire planet (I mean it!). It teaches you everything you need (and more) to succeed in the freelance world as a professional Virtual Assistant.
That being said, the course is also the most expensive Virtual Assistant course I've Reviewed!
No doubt the course is quite valuable for the price point, and if you're someone who can afford it, you should opt for their VA course!
But If you're on a tight budget and prefer a less expensive virtual assistant course, scroll down for the second-best alternative course for VAs.
If you like to learn more about The Savvy System Course, I recommend you go through my In-Depth Savvy System Review.
If you already know how good The Savvy System is, sign up for their Free Fully Booked VA Training Now and watch your Calendar being packed with client work!
90 Day VA
The 90-Day VA is my go-to recommendation for anyone who can't afford The Savvy Sustem Course.
It's less expensive than VEA and The Savvy System and is packed with useful tips & tricks, and step-by-step guidelines on how to be a successful Virtual Assistant.
The 90 Day VA has a more girly vibe to it (which isn't a problem) just a fact I noticed, so pointing it out. In terms of quality of information, community, and results, the course delivers big time!
It's a well-structured course that is perfect for beginner freelancers and individuals looking to start their virtual assistants business in a few months.
If you like to learn more about the 90 Day VA Course, check out my In-Depth 90 Day VA Review.
If you already know how good 90 Day VA is, sign up for their Free VA WFH Online Training now!
Is Virtual Excellence Academy Worth It?
In my professional opinion, Hannah's Virtual Excellence Academy is a pretty great Virtual Assistant course and if you sign up for their course, you won't be disappointed at all!
VEA gives you the content, tools, community, and a great team that you need to succeed as a VA.
I admire their Facebook group as there are a lot of discussions happening there, and it's a great place to make like-minded friends and network with potential clients.
You WILL become a virtual assistant if you complete all the action steps, put in the effort, and implement the strategies in this course.
All you need to to give the course your time and practice whatever they want you to!
I'm confident that'll get the business on its feet, and in a few months, you'll start making consistent income from your VA business.
If you are still not sure about VEA, I recommend signing up for Hannah's Free VA training and her 5-Day Free VA Challenge. It's a great way to see if being a VA is something you're comfortable with!
Feel free to leave your comments below if:
You have a question or feedback
You need me to clarify something regarding my Virtual Excellence Academy Review
You wish to share your Virtual Excellence Academy Review with everyone
Read More >>> How to Make Money as a Virtual Assistant (2023)
Enjoyed this post? If so, you might want to subscribe to my newsletter. It usually contains life lessons and money-related topics, some interesting observations, links to articles or books I've read, and tips to be a better person. If you're interested in these things then subscribing will be simply wonderful 🙂 PS: Subscribe and Get your Freebie below!
Also, I'm a YouTuber now! If you're interested in Pinterest Marketing, Blogging, or business-related things, Subscribe to my Channel and I'll see you in the comments!
Virtual Excellence Academy Review (2023): Legit VA Course?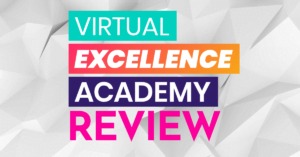 In this Virtual Excellence Academy review, I'll see if VEA is a legit virtual assistant to build a business and make a full-time income.
Course Provider: Organization
Course Provider Name: Virtual Excellence Academy
Course Provider URL: https://thesagemillennial.com/go/virtual-excellence-academy/