19 Best Early Morning Jobs That Morning Birds Will Love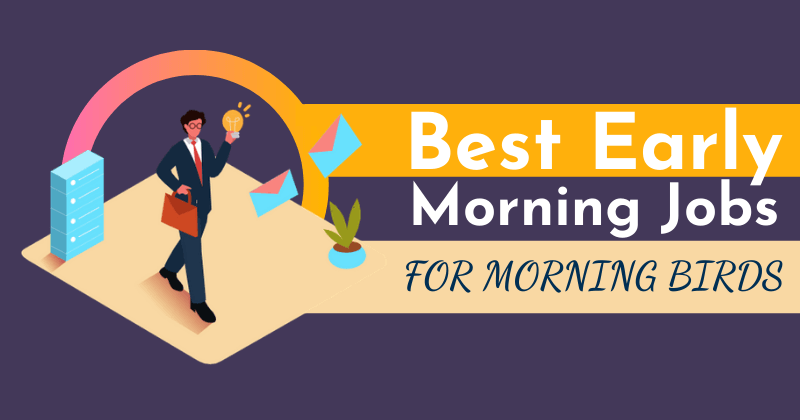 This article may contain affiliate links. If you make a purchase using my links, I'll earn a small commission at no extra cost to you. I appreciate your support!
Whether you are eager to make the most of your time or you're looking for a side hustle or you want to get rich a little faster, these early morning jobs are certainly one of the best out there.
Late evening jobs or early morning jobs? I feel both are equally good, there is research backing morning people and then there's research backing night owls.
I am an early bird but that doesn't mean night owls are less productive. You need to find out when you're most productive and work accordingly.
It's time to stop hitting that nasty snooze button, take the cold shower and get ready to do your job.
Most millionaires and billionaires wake up early, if that hooks you up, I have 19 early morning jobs that perfectly sync with your morning energy. 
19 Best Early Morning Jobs (That Pay Well)
1. Freelancer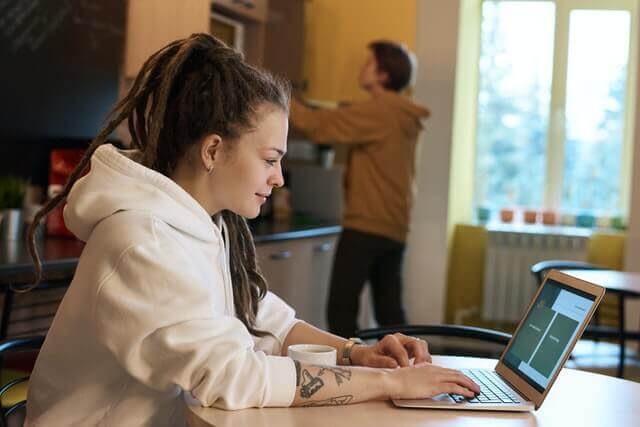 Do you have skills that can be monetized? Do you like working from home in your pajamas? There is no better job for you than freelancing.
I always recommend everyone to be a freelancer because of the huge demand for freelancers of all sectors, and because you can be young and still be a money-making freelancer.
Companies today prefer hiring freelancers to do certain tasks in a specific time frame. Freelancers have flexible schedules so you can easily take up a job in the mornings, you get to be your own boss (sort of) and you get paid really good money for it!
If you are not sure what niche is good, to begin with, I'll share a few highly profitable ones:
If you're planning to be a Proofreader, you should check out Knowadays!
Knowadays is an accredited CPD-Certified proofreading course that teaches newbie proofreaders how to make a full-time income as a proofreader.
Professionals who train you in the course are Ph.D. trainers who've studied the industry for years! The course also regularly updates its content and they have a quick and helpful support team!
I've reached out to the Knowadays support team multiple times and they always reply back in a day or two.
They also give you a chance to work with Proofed by guaranteeing a work placement after completing the course!
If being a proofreader has been your goal and you want someone to catch your hands and show you the tricks, you should definitely check out Knowadays Proofreading Academy Today!
Oh and they also run multiple offers on their website, Currently, they're offering a 10% discount if you use the code "Rylan10", I suggest you grab the offer before it runs out!
If you want to learn more about her proofreading course and community, read my Knowadays Becoming a Proofreader Review here!
If you want to know about the best proofreading courses, here's my recommendation:
🏆 Best Proofreading Courses (2023) 🏆
🏆 Best Proofreading Courses (2023) 🏆
There are many many many more niches you can start working on as a beginner freelancer.
Read my article on the top freelancing websites in 2023, then log in to these freelancing platforms. There you'll find a lot of niches where freelancer services are required.
Based on your interests, pick one or two and work hard. Consistently make your services top notch and soon you'll be making 5 and 6 figures.
Here are my top Freelance Writing course recommendations:
🏆 Best Freelance Writing Courses (2023) 🏆
🏆 Best Freelance Writing Courses (2023) 🏆
Related Articles:
1. How to Make Money as a Virtual Assistant
2. How To Become A Transcriptionist (With No Experience)
3. How to be a Profitable Freelancer in 2023
2. Radio Jockey & Reporters
News channel reporters need to provide immediate information about the happenings in the country. The same way radio jockeys need to entertain and bring a smile to the common man's face first thing in the morning.
They need to oversee the shows, write content, ensure people like it, work on the lighting, budget all expenses, be ready with water and snacks, etc. News reporters, radio jockeys, and breakfast comedians usually work in shifts, the most popular shifts are the morning shifts.
So you can take that shift and later head to your day job. The pay is amazing, the work is interesting, and slightly hectic but entertaining.
3. Take Paid Surveys
Taking surveys isn't necessarily a morning job, it can be done any time of the day sitting in the comfort of your home. I prefer doing these online surveys early in the morning while eating breakfast or in the evening while watching TV.
The beauty of online surveys is that you don't need to focus too much, it's a simple question & answer game and you make money doing that. I've seen people make $100 a month from online surveys.
Now the mistake most people make is that they sign up with only one or two survey sites, that's an easy way to make little money. I recommend you sign up for as many survey sites as humanly possible.
Then every day in the morning, head over to each of the website's dashboards, if surveys are available, do it immediately.
Taking paid surveys is by far the best early morning job as it requires low mental energy, you can sit on your favorite couch and watch TV while filling out these surveys. Answer honestly, be practical, and fill out those surveys, that's all you need to learn.
Here are a few online survey sites I recommend joining:
If you want to sign up for more survey sites, here are 15 Online Paid Survey Sites you can join.
4. General Practitioner
If you are a doctor, you can be a general practitioner or a doctor consultant. Such doctors set their own timings. My family doctor works early mornings and late evenings at his office/clinic where he consults patients. During the day he works at a hospital.
Most months he makes more money in the consulting hours (early morning and late evenings) compared to his time at the hospital. There's a lot of money to be made as a doctor, it's stressful and tedious but money-making.
5. Farm Worker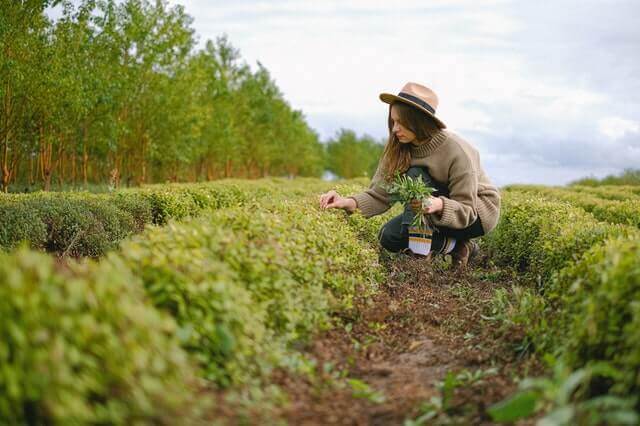 Cleaning, feeding, planting, watering, milking, and breeding are some of the long lists of tasks a farmer has to do every single day, mostly in the mornings. The work can get slightly tedious but farmers love what they do and the job is fun.
A professional degree isn't compulsory but a bachelor's in agriculture or a degree relating to farm work would be beneficial.
6. Reselling Items
Who doesn't like good products for a third of the price? I know! The demand for second-hand thrift products is on the rise.
More and more people are realizing that if they could get the same product (slightly old or with minor defects) at a much cheaper price than the market price, they would buy it in seconds.
Thrift stores are profitable too and you can scale this business to make you a fortune. Now reselling items isn't an early morning job but like our real estate job, people either sell used products in the morning or after work hours in the evening.
Your job is to hunt for products, refurbish them (if necessary) and resell them on your online thrift store. But starting and scaling a thrift store to make money isn't that easy.
There's a great course by Rob and Melissa for a limited time. They are ready to teach you how to start a profitable thrift store in as little as 14 Days with their Free 75 Minute Workshop. Click the link to save yourself a seat. Trust me, you don't want to miss this!
I have an in-depth article that you can read on How to Start a Profitable Thrift Store. Check it out.
7. Barista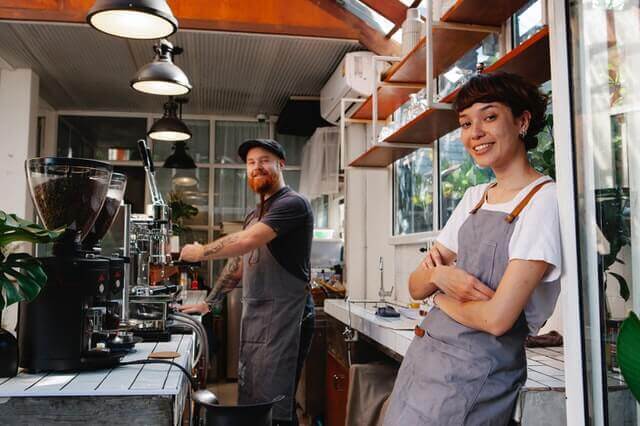 7 in 10 Americans drink coffee every day and the average American drinks just over 3 cups per day. Almost all of these coffee drinkers take their first cup early in the morning.
Your job as a barista starts early in the morning, cleaning the coffee shop then serving coffee to your customers, getting coffee ready for drive-in customers while interacting with your customers, cause who doesn't like to talk to someone while sipping coffee in the morning.
A barista's job is fun, and interesting as you get to meet and greet people every day and there's good money to be made here.
Peak hours are usually early mornings so after the peak hours, you can head over to your day job. Being a barista is an early morning job that you should try out.
8. Online Tutoring
The Covid pandemic has given rise to online education on a whole level. Now you can be an online teacher and teach students from all over the world.
All you need is a good internet connection, a laptop or phone, some notes (you can create your notes), and basic speaking skills.
Your main task must be to teach students a subject in an interesting way. The disadvantage of online education is that students get bored easily so a key factor to your success would be to make online tutoring fun for you and your students.
English teaching is quite popular, mostly you will be teaching students from Chinese and Korean, this is great because the time slots work to your advantage (usually early mornings). I'll name the top English tutoring companies I've heard of:
Online teaching is not limited to only English tutoring so you can teach math, science, and other languages (Spanish, German, and French are popular), basically if there's anything you've learned from someone and there's a job demand for it, there are at least 10 students that want to learn it from you. So find, teach them, and make money.
9. Psychologists
We live in a stressful world, everybody is going through a hard time. People want to discuss their problems with someone else, someone wise enough to hear their story and guide them. That's where you come in.
Psychologists have odd timings because most stressful people have jobs that they hate, which means evenings, mornings, and weekends. You need credibility, which means you need a degree (Ph.D.).
Your job is based on you listening to your client's problem and trying to come up with a solution to make their life easier.
It's not always about problem-solving, some clients enjoy talking to their psychologists; you need to make them feel comfortable around you and ensure they smile when they leave.
10. Personal Fitness Trainer
Few researchers say morning workouts are best while few claim evening workouts are the best. Well, I like morning workouts more and so do most successful people, why? I don't know!
But if you have exercise & diet-related knowledge, a fitness training course certificate (you can do this online), you can be a personal fitness trainer for several clients.
Fitness training isn't restricted to weight lifting, it also includes calisthenics, HIIT workouts, etc. 
First, join as a trainer at a gym you prefer. Then showcase your skills and professional expertise to the people.
As you start getting more and more clients taking up personal training with you, your monthly income will keep increasing.
Personal training is highly lucrative and you can start making money right off the bat. You only need to be skilled, smart, and knowledgeable. 
11. Newspaper Hawkers
Newspaper hawkers are street vendors for newspapers. Their work also involves delivering newspapers to their subscriber's doorstep.
Shifts start very early in the morning, timings depend on when newspapers reach your area, some also start working at 2 am in the dark.
In my locality, newspaper delivery boys wake up at 4 am and get done by 7 am. Then they get ready to work at their day job. 
Delivering newspapers can be slightly tedious but it's a good way to make money on the side. You don't need to learn any skill, it's simple and pays the bills.
Just like newspaper hawkers, there are dairy delivery men that deliver milk and other fresh milk products in the early mornings. 
12. Real Estate Agents
Most people looking to buy a home have a day job, which means they need to get to work on time. The only free time they have is early mornings, late evenings, and weekends.
If you're up early, you call your clients, and are ready to show them properties in broad daylight, you could be looking at making a lot of money.
Real estate agents are licensed professionals which means you need to apply, study, give exams, and get a certificate to start selling properties. Real estate agents like Ryan Serhant are making millions of dollars each month.
Just by spending morning hours selling and learning to sell real estate, you could be making some serious cash flow in a few years!
13. Yoga/Meditation Instructor
Take a walk in the garden and you will find a bunch of people doing yoga (again by following an instructor).
Every day at 8 in the morning, I hear people in my locality meditating. There's always a teacher teaching and doing guided meditations with a bunch of people.
Similarly, there are yoga groups that meet together, this makes yoga much more interesting and you get greater benefits from yoga.
Yoga and meditation are the perfect early morning jobs. People like to start their day with a positive mindset and you can help them achieve that.
Having a professional degree would help a lot but you run the business without it too.
14. Bakery Chef
Bakery chefs are morning birds because they need to get their bread before any person opens their eyes.
Some bakers deliver bread and other bakery products to other bakeries early in the morning before any customer sets foot in the bakery.
Assuming a bakery opens up at 7 in the morning, that means food must be ready 30 minutes before and it may take anywhere from 3 – 5 hours to make and bake everything.
So yes bakery chefs do have quite the morning routine. You'll incur some costs if you plan to start your bakery, or you could work for someone else.
15. Cab Drivers
What times do most people use cabs? Early mornings to reach their office and late nights to head back home, right!?
By taking up a job as a cab driver for Uber or Lyft, you can easily make money driving people around town.
Uber and Lyft pay an average of $36,451, that's good money. I've seen many people taking up this job and earning a hefty salary.
16. Mail Carrier
A mail carrier's work involves sorting and preparing mail, collecting and delivering, obtaining signatures, and answering customer questions.
The tasks of a mail carrier aren't as interesting as being a chef but it doesn't need you to have specialized skills.
All you need is some speed and time to do manual work. Timings are normal starting at 7 am, but work takes about 3 to 4 hours.
If you don't want to learn a new skill, this early morning job will be a good fit. Make sure you're comfortable delivering in any location the mail needs to be picked up or delivered.
17. Picking Up Trash
Store owners need to keep their stores clean in the mornings, they'd prefer someone picking up their trash first thing when the sun rises so that customers feel fresh.
Now before you start thinking that picking up trash is a poor man's job, keep in mind that nothing is more important than your family's well-being, keep your ego aside, and work hard to earn extra money.
The cost to start working is the bare minimum, you need a broom, a dustpan a vessel to dump the trash, and a vehicle (optional) to carry the trash.
Timing is usually 30-45 minutes of the average time most stores open in your vicinity. In my vicinity, stores usually open at 7 am, so I would start working at 6:15 am. The simplest way to grow this income source is by hiring a team to operate in multiple localities.
18. Dog Walking
Who doesn't love dogs (not talking to you Cat lovers)? Walking dogs can be fun and joyful. If you're a morning person, what better way can you start your day than walking (exercise) with a dog (earning income)!
A good walk in the morning can lead to a positive day ahead. Dog walkers make about $10-$20 per walk. So basically you're getting paid to exercise and have fun while benefiting from a morning walk.
How cool is that! Use Google to find nearby dog walking websites or ask your friends and families to connect you to people with dogs with no time for morning dog walks. 
19. Airport Staff
Most airport staff (like Airline ticket agents, flight attendants, etc) need to be at the airport extremely early. 1 am is normal for airport staff.
They usually have night shifts which probably start at 9 pm and end at 8 am the next morning.
The pay is great but you'll have to spend a lot of time. If you plan to manage an early morning job along with your day job, being an airport staff might be extremely difficult.
How To Adjust to an Early Morning Work Schedule: 4 Tips
If mornings give you a hard time and you somehow always manage to hit the snooze button at least 3 times, I'm ready to share a few of my insights to help you earn more from your early morning shift.
Tip 1: Sleep Early
I sleep at 11, sometimes 10:30 depending on how bored, lazy, and lethargic I am on any given day. Most people sleep at 1 or 3 am and then they complain that getting up early is impossible.
Sleep early, and get up, it can't get any simpler than that. If you're used to sleeping late, your body will take a few days to adjust to the new sleeping pattern.
Tip 2: Try working on a tight morning schedule
I woke up. I study for an hour. I worked out for an hour. I cook my breakfast, and after eating I start working on my blog.
When I know I have to get up early to get a lot of work done, no matter how cozy the blanket is, I wake up and get to work.
Instead of packing a lot of things in the morning, you can also set a fixed timetable and ensure you follow it. Fail the first day, try again.
Tip 3: Take a warm shower in the evening
Cold showers shock the body, getting you active while warm showers relax the body. By taking a warm shower in the evening, you notice your body asking you to sleep way earlier than you normally do.
I take a warm shower at 7/8 every day. Then I eat food (eat carbs, they help get better sleep – white rice), then by 10:30 I start getting sleepy and by 11 I'm fast asleep.
Tip 4: Read The Miracle Morning
I've just started reading 'The Miracle Morning' ebook by Hal Elrod. Finished 10% of the book, it's interesting as of now. Hal Elrod talks about how mornings can set your entire day up for success and gives you actionable steps to achieve that.
It's a short book, won't take up more than a week but I'm linking the book as of now. Here's the Amazon link to the book – Miracle Morning.  
Early Morning Jobs With Annual Salaries
The data obtained below is collected from:
Salary.com
Ziprecruiter.com
| | | | |
| --- | --- | --- | --- |
| Early Morning Jobs | Average Annual Salary | Top 10% Annual Salary | Bottom 10% Annual Salary |
| Real Estate Agents | $50,949 | $67,730 | $43,947 |
| General Practitioner | $212,090 | $260,233 | $157,833 |
| Farm Worker | $30,287 | $45,000 | $23,500 |
| Barista | $23,800 | $27,812 | $20,361 |
| Online Tutoring | $88,641 | $122,318 | $57,250 |
| Psychologists | $105,544 | $130,356 | $85,333 |
| Personal Fitness Trainer | $62,477 | $89,755 | $30,914 |
| Newspaper Hawker | $30,678 | $38.079 | $27,238 |
| Freelancer | $67,169 | $114,500 | $40,500 |
| Yoga/Meditation Instructor | $60,169 | $103,500 | $42,500 |
| Bakery Chef | $45,290 | $65,159 | $29,242 |
| Cab Drivers | $36,451 | $51,804 | $24,656 |
| Mail Carrier | $55,231 | $68,480 | $43,329 |
| Picking Up Trash | $39,172 | $52,966 | $29,226 |
| Airport Staff | $33,322 | $51,000 | $23,500 |
Finding The Best Early Morning Jobs Suited For You
Many jobs can suit your lifestyle. Pick any job that you feel comfortable doing and just get started.
If you don't like the job later, you can always change it up.
From what I've experienced, the more jobs I take up, the more I learn and the more I grow. So keep learning, keep earning and enjoy life. 
What do you think are the best early morning jobs? Let's chat in the comments.
Read More >>> 20 Best Ways For Teens To Make Money!
Have you enjoyed this post? If so, you might want to subscribe to my newsletter. It usually contains life lessons and money-related topics, some interesting observations, links to articles or books I've read, and tips to be a better person. If you're interested in these things then subscribing will be simply wonderful 🙂 PS: Subscribe and Get your Freebie below!
Also, I'm a YouTuber now! If you're interested in Pinterest Marketing, Blogging, or business-related things, Subscribe to my Channel and I'll see you in the comments!