5 Mistakes to Avoid While Buying Your First House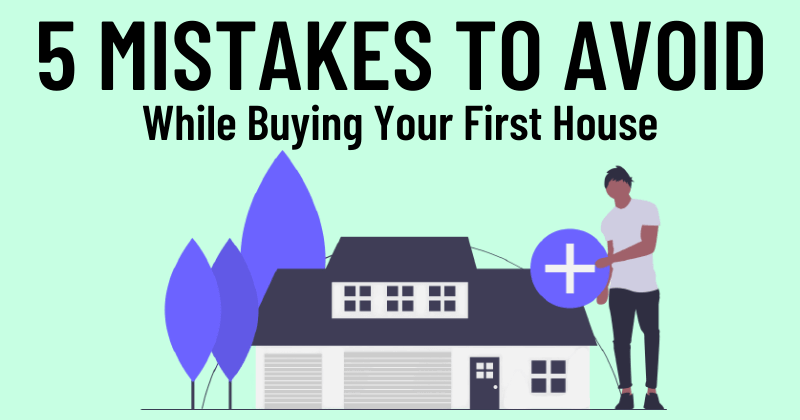 This article may contain affiliate links. If you make a purchase using my links, I'll earn a small commission at no extra cost to you. I appreciate your support!
Buying a house for the first time is exciting, isn't it! It's a huge step that changes your life in numerous ways. You need to be careful and attentive while shopping. One mistake and you'll regret it for a long time. 
Your home is the greatest financial investment you may ever make, so you have to make sure you don't mess up.
Many people forget that your aim is to choose a house you love at a price you can afford. 
Choosing the right house is not easy but it can be made easier by following these 5 mistakes to avoid while buying your first house – most first time homeowners make this mistake.
5 Mistakes to Avoid While Buying Your First House
1. Having a Vague Budget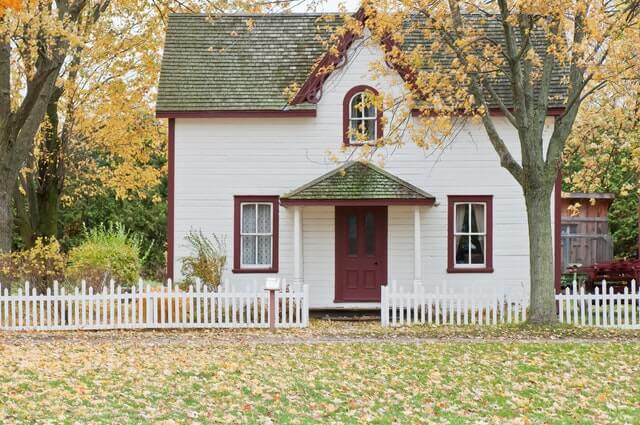 So how much are you willing to spend on the house? Don't throw out random numbers on the table, get precise. You need to be crystal clear about the cost you are willing to incur on the house. 
And let me remind you, your budget doesn't end on the value of the property, additional costs such as furniture, electronics, air conditioner, food processor, and other things you need to make your empty house a complete home are also included. 
Don't wait for the bank to tell you how much you can spend, do simple maths, and finalize the total amount (inclusive of everything you will need) you can spend on buying a house. How much can you give to the bank each month and still sustain you and your family financially? 
By knowing the exact budget, you'll start searching for houses in that price range, thus saving time. 
I've written an article on How to Track Your Expenses in 6 Steps, it may help you to budget!
First, write down all your expenses, subtract it from your income, try cutting off some expenses, whatever remains is your net cash flow. 
A part of it needs to go towards savings, apart from that towards an emergency fund, and the rest for the loan. Calculate the loan amount, it will help you decide how much you're willing to spend! 
If you need a budget to track your expenses and stop living paycheck to paycheck, you've got to grab my FREE Monthly Budget Worksheet – there are a lot of sheets to write down expenses properly! This will surely get you to financial freedom faster.
2. Not Comparing Enough
You step inside the house, you look at it and you know this house connects with you. It has an aura that makes you love the house. 
During house hunting, connecting with the house is essential, but along with it, there are few other things you need to keep in mind like what would be the long-term expenses if you stayed here? 
If you decide to move to another house in the future, what would this property resell for? What free stuff do you get with the house? How is the neighborhood, the society? Is there a good cell phone connection in the area? Is public transportation easily available? 
Answering these basic questions will help you appreciate the house even more. If you love a house, don't let the seller's agent know, agents are smart and can quickly convince you to buy a house even if you don't like it. You don't want any regrets later, so answer all the questions before you make your decision not after. 
3. Being too 'Fed Up'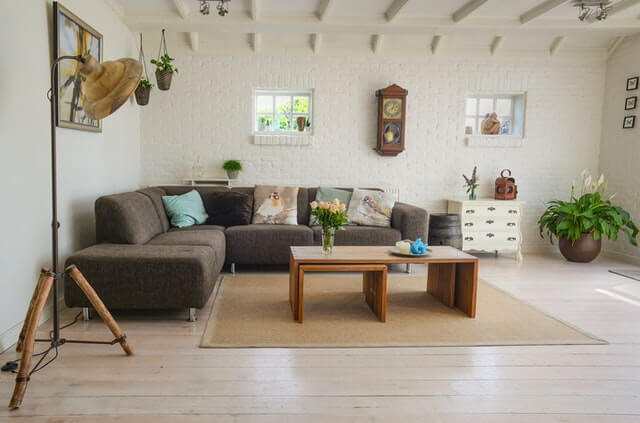 Get up in the morning – head to your office – come back home – immediately leave for house hunting. This can get frustrating soon, especially if you don't find a house that fits your criteria. 
Or you like a house and someone else grabbed it before you did! Irritating, isn't it. Under such circumstances, don't be that guy who buys a property only because he is 'Fed Up'. 
Stuck with no money left at the end of each month? It's time to change that now! Grab my Free E-Book Today and Start Saving Money like a Pro! A Simple 8 Step Strategy For Millennials To Save Money. 
One big mistake many new homeowners make is buying a house in desperation, just so that they can get done with the work and relax. You're comparing short-term happiness of relaxation with long-term happiness of a beautiful home, do you see what I'm trying to say? 
You need to make sure that the house you're going to buy is beautiful, comfortable, and not too much in the pockets. It needs to be cozy and the surroundings should make you feel homely. 
In this case, your best option is to wait for some time, take a break from house hunting, change your agent (if needed) Get back when you feel you're ready to buy your dream home.
4. Ignoring the Neighborhood
You might think that your four-walled house is the main thing and yes it is, so is the neighborhood. Is it a friendly neighborhood? 
I know it's impossible to predict the future of the area you're planning to reside in, but doing some research will at least give you good satisfaction while ensuring that your locality is just as good as your house. 
Some reasonable questions to ask –
Is public transportation easily available in the area?
Are there any new developments happening right now or in the near future?
Is this area likely to become a popular crowded street or is silence a plus point here?
Is there a factory/industry nearby?
How are the water supply and electricity supply in this area?
Is cell phone communication good?
If these answers appeal to you, then you can proceed with shortlisting this house. I said shortlisting, not finalizing and that's because you need to have options to choose from. There is always a better option and you want to grab it!
5. Not Having an Agent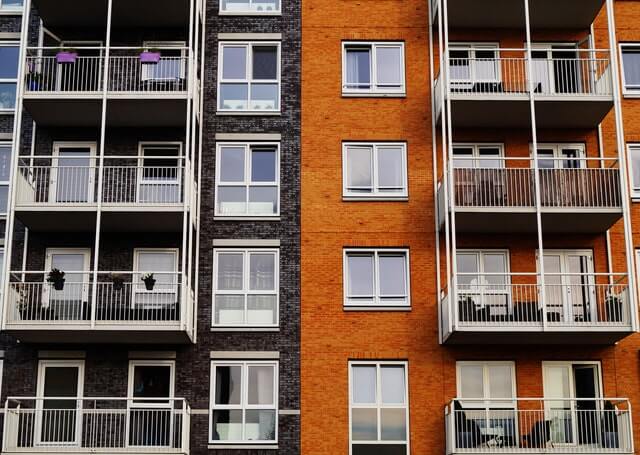 Serious about buying a house? Don't skip on a good real estate agent. They know all the properties and can save you a lot of time, seriously a lot! 
Of course, you've read a dozen articles and prepped yourself to negotiate smartly and find the perfect house but unless you aren't working in the real estate field, you don't know everything about it. 
Thus it's best to invest in an agent. He will guide you and show you properties that suit you, make you feel comfortable. You won't be wasting time visiting a property that doesn't suit your requirements. 
Also, the biggest problem is, when you'll see a property, a lot of emotions start rushing in and that's bad cause the seller and his agent can take advantage of this situation and overprice the property. 
The smart move is to keep an agent as he knows the price and can easily negotiate when you're all emotional and excited. 
The agent will also have information about when to buy, in what location to buy, and how to buy to save the most money. Trust me you want these secrets! Have a good trustable real estate agent at all times. 
Bonus Tip: Invoke the Detective in You
If all checks out, you've decided to buy your dream home, but did you check everything one last time? Does it all seem proper or does it all seem too good to be true? 
If it seems too good to be true, it probably is, sit down and ask for all the paperwork there is, cross verify all documents properly. Ask for a lawyer or a real estate guy to verify everything. 
Even though you may not understand the terminology used in the paperwork, try reading it. This will take time but it's worth it, the investment in a house is huge and you can't just take things for granted right! 
Visit the house once again, check for cracks, wiring, leakage, and any faulty things, discuss it with the seller if he could get it fixed before you make a deal. If this all seems too hectic for you, hire a professional and get it done. 
It will cost you but it will save you from a lot of problems in the future. And don't forget to ask questions, don't feel shy to ask questions, you're paying the front party a lot of money so you must ask a lot of questions too! 
A good article I recommend you should read is – 8 Step Guide to Buying a New House written on Bankbazaar.com.
The Bottom Line
Purchasing a house and converting it into your own cozy and pleasant home is a mesmerizing experience, but that also comes with a heavy cost. 
Be wise and pick the things you need, things that make your house go from "WOW, it is so beautiful" to "OMG I wish I lived here".  Don't overlook the details before making the deal, doing so may cost you money later on. 
You also have to check the resale price of the property, check the water supply in the neighborhood, and do a lot of other minute things. Take your time but be sure to ask questions if something about the house bugs you. After all, you are paying money for it!
Buying a house is a big decision, but it doesn't have to be so difficult. The only difficulty you'll often see is your emotions flooding out the door when you see a house you love; you've got to control those emotions and ask questions about the house. 
If the answers seem negative, you should keep searching for a house but if it seems promising, you could be looking at your new home right now!
Are you looking to buy a new house? Be aware and take the right decision and make sure you keep emotions at bay.
Enjoyed this post? If so, you might want to subscribe to my newsletter. It usually contains life lessons and money-related topics, some interesting observations, links to articles or books I've read, and tips to be a better person. If you're interested in these things then subscribing will be simply wonderful 🙂 PS: Subscribe and Get your Freebie below!
Also, I'm a YouTuber now! If you're interested in Pinterest Marketing, Blogging, or business-related things, Subscribe to my Channel and I'll see you in the comments!