15 Pros and Cons of Being a Virtual Assistant
This article may contain affiliate links. If you make a purchase using my links, I'll earn a small commission at no extra cost to you. I appreciate your support!
Thinking about being a virtual assistant?
Being a virtual assistant gives you the freedom to work from anywhere, at any time, without a boss watching over your shoulder.
While working as a virtual assistant seems like the ideal full-time job, there are two sides to the story.
There are thousands of virtual assistants online, some of them are successful, while most are not.
I'll be taking you through the Pros and Cons of Being a Virtual Assistant in this article, hoping it helps you decide whether working as a freelance virtual assistant is the right career path for you.
Quick Summary & Verdict
Virtual Assistant is a highly profitable industry for people who have the skills necessary for the job. The best part of being a virtual assistant is that you set your own hours and be your own boss. Every industry has ups and downs, and proofreading is no different.

I believe being a virtual assistant has more pros than cons and if I was starting over, I would work as a freelance virtual assistant.

But instead of figuring out everything myself, I would enroll myself in The SavvySystem Free Training where I'll learn how to make money being a virtual assistant and save time and money trying to figure everything out!

Course Recommendation: The SavvySystem Free Training.
Pros of Being A Virtual Assistant
Let's dive deep into the 9 advantages of being a virtual assistant in 2023.
You Get to Be Your Own Boss
When you work as a virtual assistant, you're the BOSS. No one else can force you to work and yell at you. You get to work when you want, where you want, and for whom you want.
You have the freedom to run your business the way you want to by setting rules you're comfortable with simply because you're the business owner.
The fact that I get to choose my clients and not be forced to work for anyone makes being a virtual assistant quite rewarding.
Low Barrier to Entry
Becoming a virtual assistant is easy! You don't need anyone's permission or expensive tech to be a part of this money-making industry.
You don't even need an office space to conduct your business.
Have a place to sit down with your laptop? With a good internet connection?
That's all you need to start making money as an online virtual assistant.
That's why so many people who need to make money on the side while having a full-time job as a traditional employee prefer being virtual assistants in the long run.
You Can Work From Anywhere
I work a full-time job in addition to being a blogger and YouTuber.
As an employee, my job gives me the flexibility to work remotely from home or the office, and I usually prefer to work from home simply because I can get up late, work in my shorts, and take naps in between (after getting a task done).
I enjoy spending time with my coworkers but not more than two days a week as I'm more productive working from home, and I also save time & money on transportation.
You don't need to spend money on new office-appropriate clothes or lunch with your colleagues. You can work from home and save a ton while making a ton of money!
You Set Your Own Hours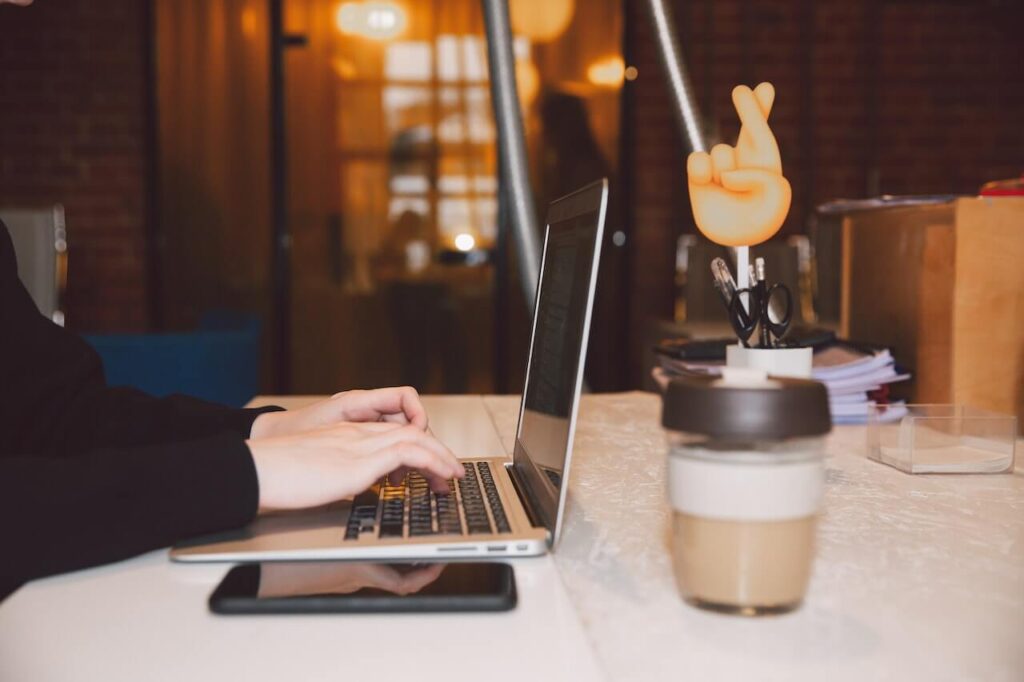 One of the advantages of being a virtual assistant is that you can set your hours as you please.
Maybe you have a full-time job and want to be a freelance virtual assistant on the side, or you're a stay-at-home mom with two kids to manage and can only work when they sleep, or you want to go out for long dates on Wednesdays from 3-7 p.m.
Well, you can do that as you're the boss and you work anytime you want to.
Having this flexibility allows you to manage your responsibilities and make time to work on your VA projects.
There's a downside to enjoying flexible work hours, and I'll discuss that later when we come to the Cons of being a virtual assistant.
High Demand For Virtual Assistants
The demand for virtual assistants has grown a hundredfold.
Businesses all over the world look to outsource their services to freelance virtual assistants, and this is only going to increase.
While virtual assistants are also ever-increasing, the number of quality virtual assistants is more or less the same.
That's because most VAs do not have specialized skills or the expertise to run a freelance business.
That's why so many virtual assistants never make sufficient money and end up leaving the freelance industry.
As a virtual assistant looking to earn an income and build an online freelancing business, you should learn high-income skills.
For that, I suggest enrolling yourself in an online virtual assistant course that is trustworthy, especially the ones where newbie virtual assistants make 5 to 6 figures per year.
I've done a good amount of research in this field and have listed the best virtual assistant courses online to help you get off the ground and into the shoes of a VA below.
🏆 Best Virtual Assistant Courses (2023) 🏆
🏆 Best Virtual Assistant Courses (2023) 🏆
Do your research on any of the above VA courses, and enroll yourself in their free training or purchase their courses to have an actual impact on your freelance virtual assistant gig.
Exposure to Various Industries
A virtual assistant can choose the type of industry they wants to work in.
Other freelance gigs like accounting and taxes don't have that much exposure, so having access to work in different industries is quite an amazing pro of being a virtual assistant.
During your beginning virtual assistant phase, try working for different industries, put yourself out there, figure out what you like doing and what you hate, and accordingly choose jobs moving forward.
No Commute
Communicating to and fro from work is yet another benefit of being a virtual assistant that most freelancers forget to talk about.
On average people spend 3 hours traveling per day to the office. Instead of spending 3 hours commuting to work, they could spend that time working, relaxing, or building their side hustles.
Avoiding rush hour traffic, transportation expenses, and time reduces stress and makes work-life balance far easier to manage.
Ability To Choose Clients & Projects
As a Virtual Assistant, you can choose which clients you prefer working with and which clients you don't want to work with.
You can choose a Virtual Assistant niche that you want to cater to, try working with various clients on various projects, and accordingly choose projects that you enjoy working on the most and ignore the rest.
The Virtual Assistant industry is so huge, with an unlimited number of VA services to offer, that you can be anyone (a proofreader, transcriber, digital marketer, content writer) and make a full-time 5-6 figure income.
All you need to focus on is to get those few initial clients, then choose the type of work you prefer, and take jobs only in those areas.
For example, I won't enjoy just posting content on various social media platforms. I consider that boring. Instead, I would enjoy writing the content and posting it on the platforms.
Similarly, find out which clients you like working with and ignore the rest.
Established Virtual Assistants Make A Fortune
The sky's the limit when it comes to making money as a virtual assistant.
The beauty of being a freelancer and working for yourself is your earnings don't have a limit.
You're boss won't decide how much raise you're going to get this year or if you deserve the promotion.
There are two ways in which most virtual assistants make more money:
Increase their hourly rates
Get new clients
If you want a 70% raise in your income, increase your hourly rates, by asking clients to pay you more. That said, you have to justify raising your hourly rates.
If aren't good at your virtual assistant skills, your clients won't pay you the extra money and might even leave you if there's no reasonable amount on the table.
So always exceed client expectations and perform better than most virtual assistants to get higher pay.
The work you do here is directly proportional to the income you make unlike working at a job where working overtime is not always rewarded.
Initially getting new clients can be challenging as it takes up a lot of time and effort.
Over time time you'll figure out a way to streamline your virtual assistant business by working smarter, and you'll start making a consistent six-figure income per year.
Cons of Being A Virtual Assistant
Let's dive deep into the 6 disadvantages of being a virtual assistant in 2023.
Highly Competitive Industry
Being a virtual assistant is not as easy as it seems.
I mean it's easy to enter the industry and apply for jobs, but unless you have the skills necessary to satisfy your clients, you're not going to do well as a virtual assistant.
That's because there's a high demand for VA skills and tons of competition.
Virtual assistants with good experience and high-value skills usually end up taking most of the high-paying jobs, while newbie virtual assistants struggle to make ends meet.
To tackle this, I suggest virtual assistants enroll themselves in an online virtual assistant course that takes you through the entire journey right from what is a virtual assistant to how to be a highly skilled virtual assistant to making 6 figures online as a virtual assistant.
The courses below are the best in the virtual assistant industry and teach you a lot more than what I've covered above.
🏆 Best Virtual Assistant Courses (2023) 🏆
🏆 Best Virtual Assistant Courses (2023) 🏆
Building a Client Base Can Be Challenging
It's not easy to get your first few clients. With no recognition in the space, no portfolio for clients to judge your work on, and no prior experience in the field, it's often difficult for clients to hire you.
The same is true for any freelance business or even your first job out of college. As a newbie virtual assistant, you'll need to work hard to attract your first few clients.
I recommend building a small portfolio, either by asking a friend's business to hire your services for free.
For example, if you're a graphic designer and you want to work as a social media virtual assistant creating graphic posts, build your portfolio by creating at least 10 social media posts as a practice for McDonald'.
Once you have a good enough portfolio to work with, reach out to potential clients, ask them what they need from you, and try to bridge the gap. It'll be quite hard, and you might not even get new clients, but don't give up!
Once you have 5+ clients, getting new clients onboard is easier.
Clients Are Not Always Forthcoming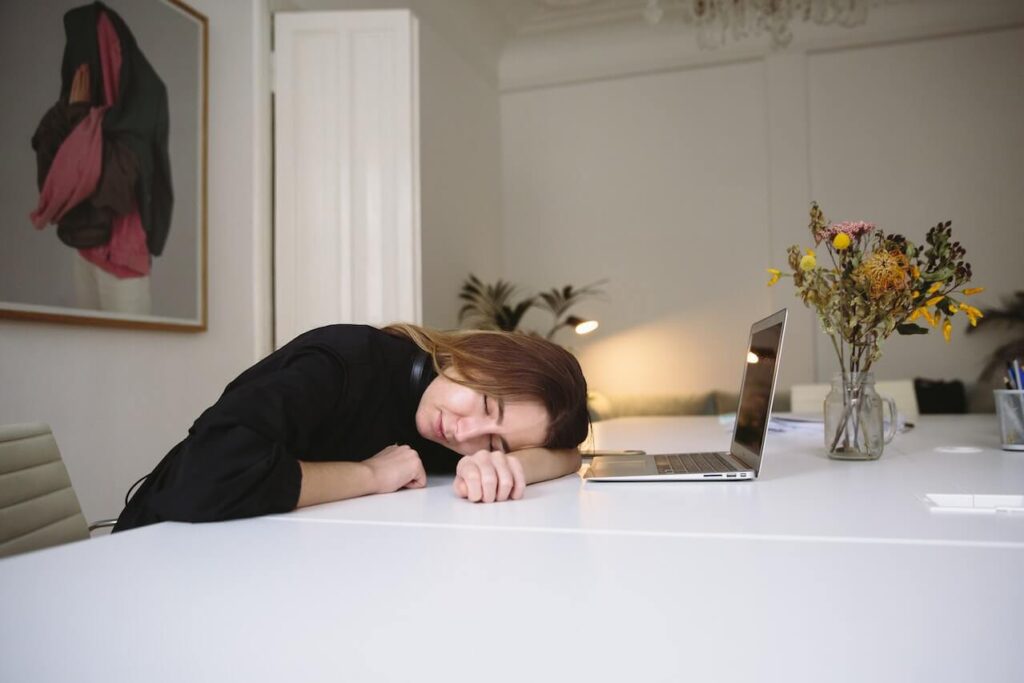 Interacting with clients and trying to figure out what they want you to achieve is not easy when your clients are not forthcoming.
A few clients may be easy to get along with, but a few may cause a lot of issues that you alone will have to deal with.
Managing client expectations can be stressful and time-consuming, which can hamper your personal life.
If your virtual assistant business is earning you a good income, be very selective about who you work with. If you and your clients don't align on the same goals, figure out a way to reduce the friction ASAP.
The last thing you want is to be in a complicated position where the client gives you a bad review on social media and spoils your reputation as a competent freelance virtual assistant.
Related >>> Top 17 In-Demand Freelance Skills To Learn NOW!
Lack Of Social Interaction
One issue I face to this date as a virtual assistant is the lack of social interaction. If you work alone like most virtual assistants, you're going to feel isolated at some point.
Working from home is challenging, especially as you don't have colleagues to talk to during work have lunch with, or go out to party.
Lack of social interaction impacts extroverts the most as they constantly need some level of human interaction and fun in their life.
Instead of isolating yourself and feeling lonely, try going out to meet some friends, grocery shopping, or indulging in some fun activities to ensure you have some social interaction and don't get dragged into loneliness.
No Job Security
Virtual Assistants are self-employed individuals who don't work for anyone. They don't have a boss paying them each month.
The money you make is directly proportional to the work you do for your clients.
If you don't have projects to work on, guess what, you won't make a penny.
But the upside of being a virtual assistant is that your business can flourish and make you wealthy, so you don't need to worry about job security.
You Need Extra Discipline To Work
If your boss is not in town and you're supposed to do certain tasks, will you be motivated enough to work on them right away, or will you spend 3 hours eating chicken rice from that food trunk under the office building with your colleague?
Without a Boss micromanaging you and without someone accounting for the hours you work, you're likely not going to work.
That's exactly where 40% of all virtual assistants fail! They work on a few projects, and in a few months, lose the motivation to work, and end up procrastinating.
I am a victim of laziness. I often end up binge-watching Netflix or munching my favorite snacks while watching TV or talking to my friends for hours (for real!).
You need to figure out a way to manage your time effectively to stay focused on your projects.
Remember that procrastination and laziness won't pay your bills and make you rich!
Related >> Productivity Guide: How to be Productive in 30 Days!
How to Be A Virtual Assistant: FAQs
How to Find Virtual Assistant Jobs Online?
You can find virtual assistant jobs online by joining freelance platforms like Upwork, Fiverr, Freelancer, etc.
You can also find virtual assistant jobs through networking, using social media to promote yourself, and asking clients to refer you to potential clients.
A few VA courses also help you find VA jobs after completing their course provided they like your virtual assistant skills.
Is Virtual Assistant a Stressful Job?
Being your own boss means you can choose how much work you want to do and choose to live a stress-free life.
Most individuals want to earn more and improve their lifestyle, thus they take on more clients, which means more work than you can handle alone, which leads to more stress.
The same is true for any freelancing job like transcription, proofreading, or content writing.
Is Being A Virtual Assistant Worth It?
Being your boss, setting your hours, working from anywhere, and choosing the clients you wish to work with makes the virtual assistant career a net positive.
There are noticeable Pros and Cons of Being a Virtual Assistant, but considering how virtual assistants are booming in the industry and the money they're making, I surely recommend being a virtual assistant to anyone looking to earn a side income or make money as a full-time virtual assistant.
If you're still not sure, try it out. Try being a virtual assistant for a few months and see if it's something you enjoy doing.
But like I said before, there being a ton of competition in this space, it's best to stand out and work on being 10X better than most beginner virtual assistants, and that's possible if you enroll yourself in an online virtual assistant course.
I prefer opting for The SavvySystem VA Course (Free Training). They're the best in the industry and have been helping virtual assistants to make a fortune.
If you liked this article, Here's another article on How to Make Money as a Virtual Assistant In 2024!
Enjoyed this post? If so, you might want to subscribe to my newsletter. It usually contains life lessons and money-related topics, some interesting observations, links to articles or books I've read, and tips to be a better person. If you're interested in these things then subscribing will be simply wonderful 🙂 PS: Subscribe and Get your Freebie below!
Also, I'm a YouTuber now! If you're interested in Pinterest Marketing, Blogging, or business-related things, Subscribe to my Channel and I'll see you in the comments!