Why Every Indian Should Have A Mediclaim Policy In 2023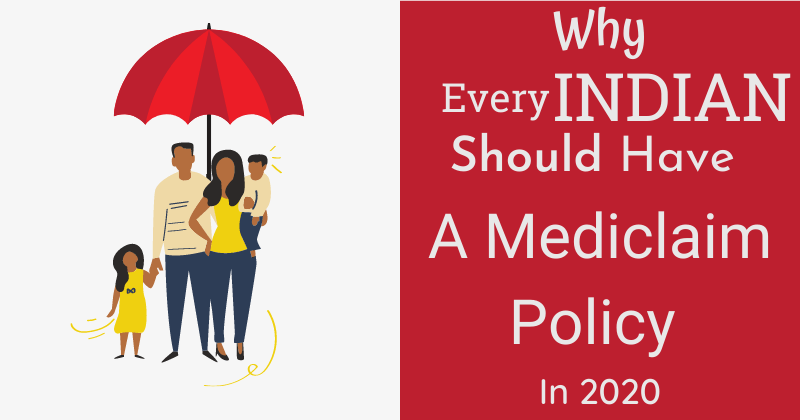 This article may contain affiliate links. If you make a purchase using my links, I'll earn a small commission at no extra cost to you. I appreciate your support!
What is a Mediclaim Policy?
A Mediclaim Policy is a type of Insurance policy in which the expenses incurred by the insured (a person who purchases the policy) during his/her hospitalization is paid by the insurance company during the tenure of the policy.
It covers the hospitalization and medication expenses of the policyholder up to a certain limit mentioned in the policy.
During a medical emergency, most people tend to break their savings or borrow money from friends and family. However, having an insurance policy can help a long way as it can provide funds when needed the most.
Due to numerous diseases, increasing healthcare needs and lower immunity systems of individuals, having a mediclaim is as important as drinking water. 
Very few understand the importance of owning a Mediclaim policy but the great news? This number is increasing day by day.
Many companies provide a Mediclaim policy for you which you can extend to your family if you wish. This makes it very easy for you to opt for insurance specifically relating to medical expenses. 
A basic medical test will be conducted by the insurance company to check whether you have any sort of disease to measure the risk involved.
Most companies don't need People under the age of 45 to do this medical test but everyone above the age criteria needs to do a medical test.
Do you Need a Mediclaim?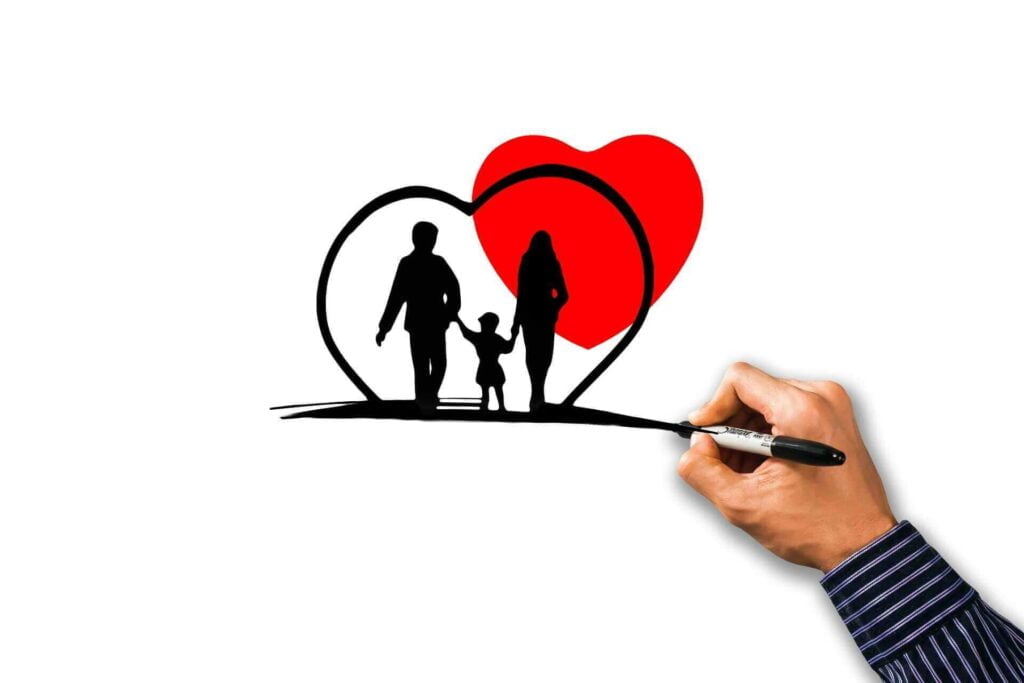 In the USA 90% of people have some type of mediclaim policy but in India, only 25% of the people have a mediclaim policy. In this age and time when hospitalization expenses are through the roof, having a mediclaim policy is a vital decision you need to take right now. 
Let's have a look at the Advantages and Benefits of a Mediclaim Policy in India:
It provides security. 
A cost-effective way of health care.
Reduces stress & anxiety.
Reduces the financial burden of the family.
Provides great Tax Benefits.
Availing Cashless Hospitalization.
How to decide the coverage amount for your Mediclaim Policy?
The amount of the policy depends on the following factors:
Your Age and the age of the people you take a policy for. 
Family health history.
Class of hospital you prefer.
Your willingness to pay the premium.
Your age is a necessary factor as it determines the risk involved in the insurance policy. The younger you are, the lesser is your premium. So starting early at a young age is always the preferred choice. If you're young, taking a policy which isn't that big an amount is alright but if you're on the elder side, you might need a larger policy.
If your family has a history of being prone to certain diseases like cancer, heart disease, diabetes, kidney disease, high blood pressure, any form of paralysis, or any hereditary disorder over the years, there is a slight likelihood that you might also get the disease. Thus a mediclaim of a higher amount would be appropriate for you.
Some people prefer public hospitals while some private. A few desire luxurious private hospitals which are quite expensive. Thus to ensure that the mediclaim covers the fees, you need to ensure the correct amount required for the particular class of the hospital.
Larger the Hospital, the more the charges per day, the higher the policy amount you need, and vice-versa.
You know you should pay the premium for the policy you take, but are you Willing to pay the premium? Few people choose a very large coverage amount and while that's great, they dislike paying the premium and sometimes discard the policy. Don't do that! Instead, take a policy you can easily pay for and consistently pay the premium.
Finally, you should also consider the growing rate of medicine and hospital fees to calculate the correct amount you would require. Taking all of these factors into consideration will ensure you take a Mediclaim policy of the right amount.
You can also approach companies who have mediclaim, they can help you decide the amount you need for you and for your family.
What Tax Benefits could I avail opting for a Mediclaim Policy?
Yes, that's correct, you can get tax benefits if you opt for a Mediclaim policy. Under Section 80D, you get tax benefits for the premium you pay. For detailed information on tax benefits under Section 80D, I suggest you read this article from Religare health insurance. It explains in detail everything about the tax benefits under Section 80D.
Types of Mediclaim Policies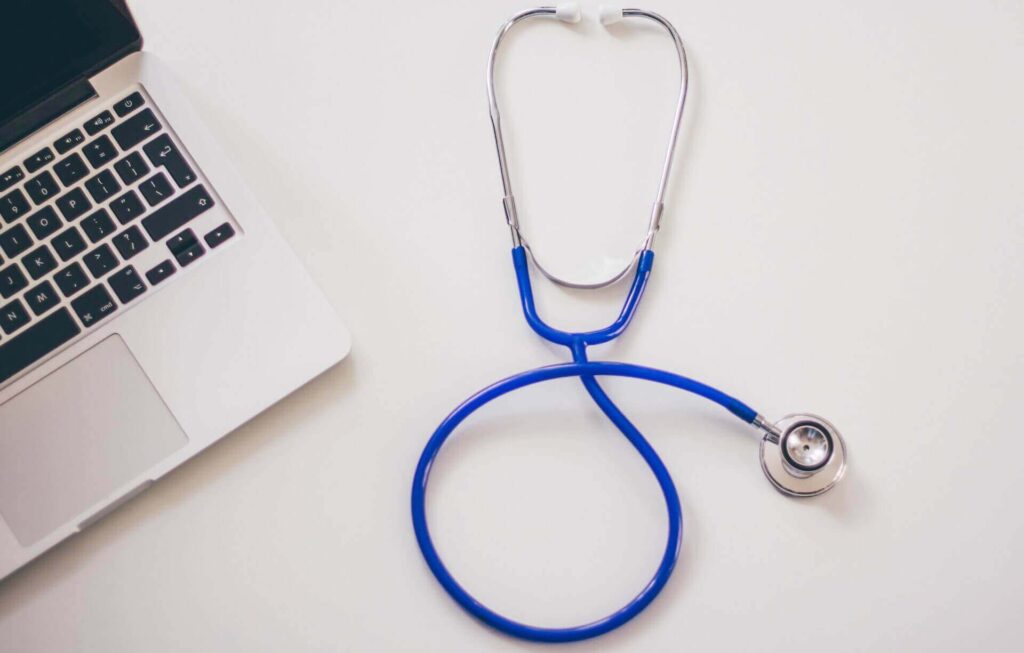 Individual Mediclaim Policy
As the name implies, an individual policy is taken for an individual person and only that specific person can avail the benefits of the mediclaim. All expenses can be utilized by just one person. The insured person can claim the sum assured during or after his/her hospitalization.
Family Floater Mediclaim Policy
Here is a family floater policy, coverage is given to all the members of the family to whom it has been insured. For example, both parents and their children along with grandparents are covered under a single policy. The coverage amount can be used by a single person by multiple people in the family up to the sum assured. 
Senior Citizen Mediclaim Policy
This plan is mainly designed for senior citizens above the age of 60 years. Pre and Post Hospitalization, medical expenses along with day-care treatments, ICU charges and many more expenses are included in the policy.
This policy is suitable as it considers your financial risk and offers the best plan for your age. Thus to avoid the financial burden, going with a Senior Citizen Policy is a must if you fall in the age bracket of above 60 years.
A Mediclaim is an important part of any good financial plan and that's why it is necessary to take into consideration the type of plan you select from the get-go. 
Most people fall into the dilemma of choosing the correct policy for the situation. But it mostly boils down to whether you should take an Individual Mediclaim policy or a Family Mediclaim policy.
The below table should clear out your confusion.
Individual Policy Vs Family Floater Policy
| | | |
| --- | --- | --- |
|   | Individual Mediclaim Policy | Family Floater Mediclaim Policy |
| Meaning | Individual Mediclaim can be used by only one person. | Family Floater Mediclaim can be used by all members of the family. |
| Premium | The premium paid will differ according to the age of the person you take it for. A young child will have to pay less premium than his mother. | The premium paid is decided on the basis of the eldest member of the family. So including a senior citizen in a floater policy will increase your premium rates drastically. |
| Benefit | This is great only if you want to take a policy for one member of the family. | This works best if you want to take a policy for the entire family. |
| Example | For example – A family of five takes an individual policy of Rs 5 lakh each, totaling to Rs 25 lakhs. Now each member can use up to a limit of Rs 5 lakhs in a year | For example – A family of five takes a policy of Rs 25 lakhs, now all of them can use this money or any one member of the family can use the money in a year. |
Which Mediclaim Policy is Better?
If you look closely, both serve the same purpose and have no difference other than the fact they one is an individual plan and the other a family plan. I would suggest you take a policy for your entire family i.e yourself, your spouse, and your children. 
Rather than taking separate policies for each member, it is advisable to buy one plan to cover everyone. And the good part about family floater policy? Coverage i.e sum assured is greater as four members of your family will be included. 
But if you have a senior citizen in the family floater policy, your premium will increase drastically as now the eldest member of the family is a senior citizen, thus premium will be based on that.
I say you should take a family floater mediclaim policy for your spouse, yourself, and your kids, and a separate individual mediclaim policy for your parents(senior citizens), preferably a Senior Citizen Mediclaim Policy. Don't worry, you don't need to take a policy for a huge amount. 
Buy a policy where the sum assured isn't that much. But definitely buy one. A mediclaim is an essential thing to have today. It's like an asset you own which can help you during your worst times.
Family Floater policy is simply multiplying individual policies wrapped into one policy.
"All members live under a single roof". Similarly, you should have a policy that takes care of everyone in your family.
It could be utilized by one or all of the family members up to the coverage limit. 
For instance, if you have taken Rs. 10 lakh Family Floater Policy for the four of you, and one of your family members gets a heart attack (just an example), he/she can use the entire Rs. 10 lakhs.
On the other hand, if you take a policy for yourself for Rs. 2.5 lakhs, your spouse and two kids each get 2.5 lakhs policy, totalling up to 10 lakhs, and if the expenses for anyone of the four came up to 5 lakhs, in this case, you will have to pay the additional 2.5 lakhs, as the cover is just for 2.5 lakhs and not 10 lakhs.
The coolest feature of the Family Floater Mediclaim Policy is that the total cover may be used by one or more members of the family in a given year until the cover exhausts.   
Methods to Claim Money
1. Cashless Mediclaims
Cashless mediclaim is the easiest and most convenient method for cashing out your policy. The patient should be covered under the policy to avail of its benefits. Here if the patient is hospitalized his expenses pertaining to the policy will be covered by the insurance company right away. 
For this, you will have to contact the insurance company at the time of hospitalization. In order to enable cashless treatment, you will have to submit a claim form along with doctor's reports as soon as possible. 
Once it is approved, the insurance company or third-party administrator will pay all the expenses incurred without the need of a policyholder.
2. Reimbursement Mediclaims
In case you aren't eligible for cashless treatment, you can opt for Reimbursement Mediclaim. Here the procedure is a little different. Once all expenses are paid by you to the hospital, then you can file for reimbursement. 
You will have to submit the claim form along with all doctor's reports, bills and receipts, prescriptions, and all necessary documents. 
Once all of these documents will be properly checked and examined by the mediclaim company, the entire amount will be given to you. 
The only problem here is that you need money upfront to pay the hospital. Only once everything checks out the insurance company will give you your money. 
Inclusions & Exclusions in a Mediclaim Policy
Inclusions depend from insurer to insurer but there are a few basic inclusions which are common in all policies. 
Inclusions are:
Ambulance costs(If incurred).
Hospitalization Charges(includes medicines).
Pre/Post Hospitalization Charges.
Hospital stay Charges.
Doctors Fees/Charges.
Exclusions are:
Pre-existing medical conditions.
Medical illness caused within 0-90 days of purchasing the plan.
Injuries caused on the basis of self-harm.
Regular medical check-ups.
Injuries due to alcohol/drug abuse.
Dental/Cosmetic Treatments.
Treatment for AIDS or HIV.
You can also opt for a Rider in case you desire a specific need.
Rider – A Rider is basically an Add-on feature to your existing insurance plan. It adds an additional benefit to your existing policy. 
Irrespective of the policy, you need to make sure that you read all the terms and conditions properly. Understanding the terms and conditions of the policy will ensure you get the best deal possible at the best price.
Step by Step on How to File a Claim
Step 1: Arrange all documents, receipts, bills, reports chronologically
Cross-check the name and other important details properly. If the documents are not arranged the insurance company might get confused and this will cause problems for both parties – insurer and insured.
Step 2:  Ask for Claim Form and fill in the details
Here the policyholder will sign the claim form followed by an official hospital stamp on the form which is mandatory. You can also download the claim form from the company website
Step 3: Print out copies of all the documents including Claim Form
Print and arrange all documents properly. Wherever a sign is required either of the hospitals in charge or the doctor in charge, get it done right away. Confirm with the insurance company for any additional documents they require for filing claims. 
If any additional documents are necessary, ask the hospital for the documents, take one photocopy of each document and file it properly. You might have to submit the original as well as the photocopy of the documents and the claim form.
Sage Tip: As an acknowledgement, keep an additional copy of each document you submit to the company with you. 
Step 4: Submit the documents  
Once you submit the documents, inform the mediclaim company about the same.
They will then check all the documents provided by you systematically.
Once you finish, relax and spend time with your family and don't worry, your claim will be successfully accepted.  
Need For A Mediclaim Policy
When your loved ones are in the hospital and you don't have the money to pay for their expenses, you will understand the importance of this policy. Don't wait for this to happen.  
In this age and time, it is extremely important that you and every member of your family have to have a Mediclaim policy that covers your medical expenses. 
I can't stress this enough but having a policy be it a health insurance policy or a Mediclaim policy is vital for you and your family. 
You and your family need a family floater mediclaim policy and your grand-parents need a separate individual mediclaim policy for their safety.
Do you have a Mediclaim policy? If not, then what are you waiting for? Go get a Mediclaim Policy right now and protect your family.
Enjoyed this post? If so, you might want to subscribe to my newsletter. It usually contains life lessons and money-related topics, some interesting observations, links to articles or books I've read, and tips to be a better person. If you're interested in these things then subscribing will be simply wonderful 🙂 PS: Subscribe and Get your Freebie below!
Also, I'm a YouTuber now! If you're interested in Pinterest Marketing, Blogging, or business-related things, Subscribe to my Channel and I'll see you in the comments!