23 Best Online Jobs for Stay At Home Moms In 2023 (Pay Well!)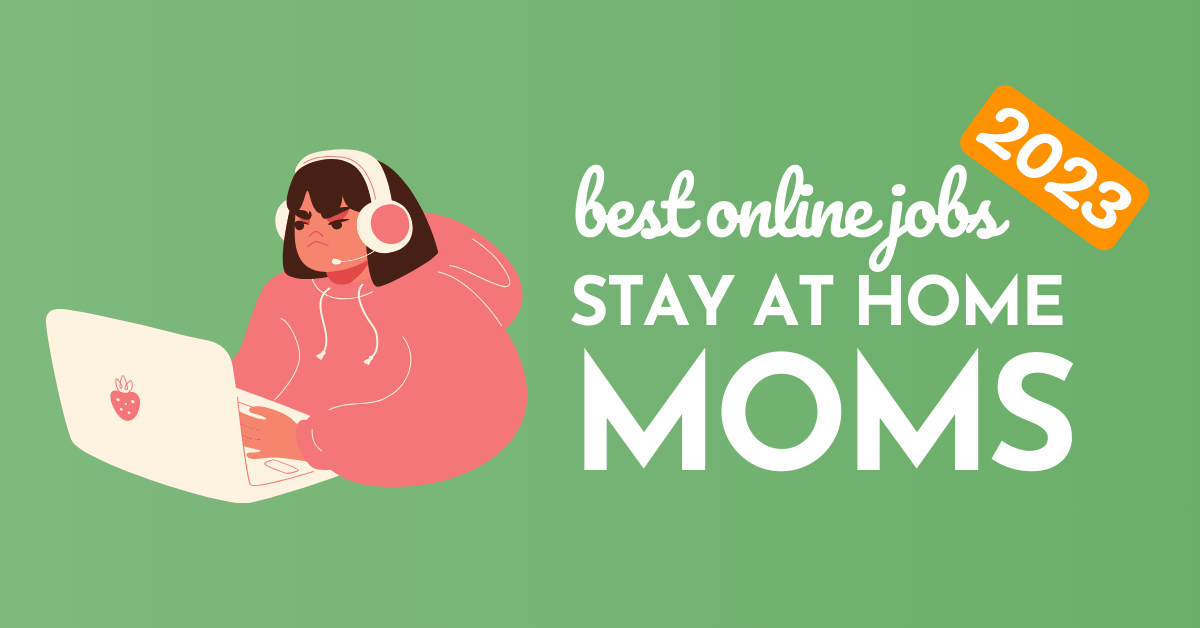 This article may contain affiliate links. If you make a purchase using my links, I'll earn a small commission at no extra cost to you. I appreciate your support!
Being a stay at home mom is one of the most rewarding jobs in the world, but it often comes with financial challenges.
The good news is that countless remote job opportunities allow moms to earn a good income while managing their family responsibilities and taking care of their kids at home.
In this blog post, we will explore 23 of the best online jobs for stay at home moms in 2023, and the best part is that they PAY WELL!
Best Side Jobs for Stay at Home Moms
1. Proofreader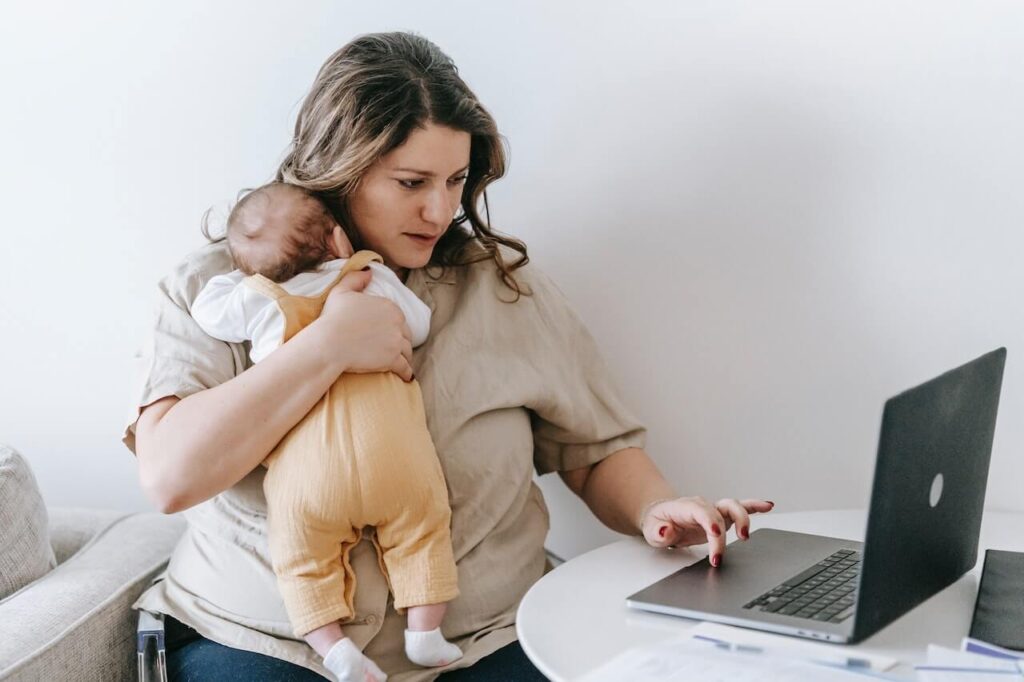 Are you a grammar guru with an eagle eye for typos and errors? If so, becoming a proofreader is the right online job for you mama.
Countless bloggers, authors, academic institutions, and businesses are willing to pay extra money for proofreaders to polish their content and make it error-free to ensure their content is top-notch.
As a freelance proofreader, you'll be reviewing documents, articles, blog posts, or any written material to correct grammar, spelling, punctuation, and format errors.
This valuable skill is underrated and easy to learn. That's why being a freelance proofreader is at the top of the list.
Here's how to get started as a proofreader:
Create an online portfolio showcasing your skills (If you're a beginner, check out this Free 76-minute Webinar on Proofreading.)
Offer your services on freelancing platforms like Upwork, Freelancer, or Fiverr.
Build a strong reputation and ask for clients for reviews (use these reviews to promote yourself.)
If you're a beginner with no skills, and knowledge about how to be an online proofreader and build a business around it, the free training won't be that useful!
At this point, I recommend enrolling in a legit proofreading course that teaches you the A-to-Z of the Proofreading industry, like the Knowadays Proofreading Academy (use code 'RYLAN10' for 10% Off).
2. Blogger
Quality Writing is a skill that's not getting old!
You're probably thinking this is the worst time to start blogging, as ChatGPT can easily write an entire article in minutes.
That's partially true, ChatGPT has its flaws, and if you copy-paste it entirely, you might not get good SEO results.
Content writing is still an essential skill, so use ChatGPT to enhance your writing experience, but always add your touch to the content, and optimize it for SEO.
You can monetize your blog through ads, sponsored posts, affiliate marketing, and selling digital products.
How To Get Started?
First, choose a niche you're passionate about and create high-quality, engaging content that resonates with your target audience.
Depending on your niche, type of audience, content quality, and a dozen other factors, you may need to write at least 100 articles before you see good results.
Most established bloggers with massive teams write 2 to 3 articles per day.
Success as a blogger takes time and a lot of effort. It's certainly not the easiest way to make money online, but once you have your articles, and monetization methods in place, making money through these articles is passive!
You'll need to buy a Domain and Hosting to start running your website.
I use Hostinger, and I suggest you do the same as it's cheaper than most high-quality hosting providers, you'll get a free domain, it keeps your website fast, and they have a smoother customer service team that I personally use a lot.
Use Google and YouTube to learn how to set up your website and write articles using SEO Tools.
3. Transcriptionist
If you have good typing skills and can transcribe audio into written text accurately, transcription work might be the perfect stay-at-home mom job for you.
Working as a transcriptionist requires excellent active listening and typing skills.
You can niche down, but the best transcribers are usually one of the following:
General Transcriptionists
Medical Transcriptionists
Legal Transcriptionists
Transcription work is in high demand as not everyone is skilled at fast typing while actively listening to the audio recording.
How To Get Started?
To start working as a transcriber, you'll need a good table, a comfortable chair, a fast internet connection, and a good-quality headset.
You'll find clients on freelancing platforms, LinkedIn, local networking, or by sending cold emails.
If you have the necessary skills, I feel you should give transcription a try.
If you're a newbie stay at home mom but still want to learn and be a professional transcriber, I highly recommend checking our Transcribe Anywhere Transcription Course.
Janet (Founder of Transcribe Anywhere) hands down offers the best transcription course (you can check my detailed review and comparison here).
Janet is currently offering a Free Workshop where you can learn the basics of transcription, and she'll help you figure out how to build a profitable transcription business from scratch.
4. Social Media Manager
Are you a social media guru? Are you creative and good with colors? Then, being a social media manager can be a suitable remote job for you!
Every business today needs to have a special media presence.
They are willing to outsource this by hiring social media managers to handle their online presence, create engaging content, and interact with their audience.
If you can build a strong community and a good customer base for your client's business, you'll do great as a social media marketer.
Major SMM responsibilities include:
Creating and scheduling Social Media Posts
Responding to comments and messages
Building a Strong Community
Running Free & paid Advertising Campaigns
Analyzing data to optimize social media strategies
How To Get Started?
Build a portfolio by creating unique and engaging posts. Use tools like Canva to make content creation easier.
Once you have a solid portfolio, reach out to companies, YouTubers, and even social media influencers and provide your services.
Being a social media manager is not easy, but if you're good at what you do, success is a given!
5. Affiliate Marketing
You'll find affiliate links in this article, but what does this mean?
Affiliate marketing involves promoting products, online courses, or services and earning a commission for each sale made through your referral.
I partner with companies that offer services I like using, and I refer the same to you. If you like them, you purchase the product or course at no extra cost to you.
Often companies give exclusive discount codes, which means you get it at even lower rates.
For example, If you want to excel as an online proofreader, I recommend the Knowadays Proofreading Course!
Here, I also have a special coupon code 'RYLAN10'. You can use this code to get a flat 10% Off on all Knowadays courses.
How To Get Started?
Being an affiliate marketer is an excellent way to make passive income online.
To be a successful affiliate marketer, you need to:
Choose courses, products, or services aligned with your interests or blog niche.
Sign Up for Popular Affiliate Networks (Amazon Affiliates, ShareASale, CJ, Impact Radius, Flexoffers)
Create high-quality informative blog posts, honest product reviews, product comparisons, and content around the products. (For example, if I'm promoting Knowadays, I'll write articles like Knowadays Review, Proofreading Skills to learn, Pros & Cons of being a proofreader, proofreading mistakes to avoid)
Don't forget to disclose that you're using affiliate links in the article/mail.
Finally, promote your affiliate links through your blog, social media, or email marketing.
Affiliate marketing is not as easy as it seems and requires a lot of learning.
If you want a course that dives deep into affiliate marketing and helps you build an online website that makes money while you sleep, I recommend checking out Authority Hacker Free Training. Here, you'll learn 7 secret affiliate tips that make new sites more successful!
6. Pinterest Virtual Assistant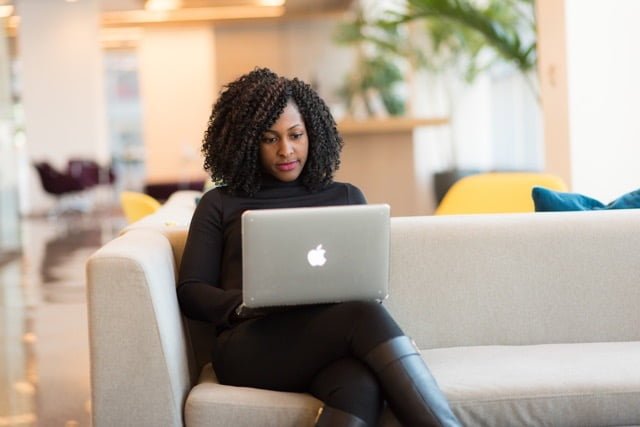 Pinterest is a powerful social media and search engine platform that drives traffic to your website and increases ad revenue and sales.
As a Pinterest virtual assistant, you can help your clients optimize their Pinterest presence to attract visitors and make money.
Your responsibilities will include:
Creating Creative Pinterest Pins
Schedule Pins Using Pinterest/Tailwind
Create New Boards/Group Boards
Develop a Pinterest Marketing Strategy to increase website traffic and sales
How To Get Started?
Being a Pinterest VA requires creative design skills, you can use Canva to create these pins. Stay updated on the latest Pinterest changes, and algorithm updates, and follow best practices to avoid getting your Pinterest account suspended.
If you want to learn more about how to be a Pinterest virtual assistant and make a full-time living as a Pinterest VA, I highly recommend subscribing to My YouTube Channel.
I have a ton of videos on optimizing your Pinterest account, and I'll be creating more videos on Pinterest Growth Strategies, tips, and tricks I've learned along the way. Stay Subscribed for some power-packed videos!
7. Freelance Writer
In school, teachers used to tell us that writing is not for everyone. Only the smartest people could write that of average quality.
Well, there are millions of content writers today who make a full-time living writing for Bloggers, YouTubers, e-commerce stores, movie directors, and large companies. Being a freelance writer is not a difficult skill to master.
All you need to do is let your thoughts reflect on your laptop.
The more you write, the easier being a freelance content writer will be for you! Freelance writing allows you to use your writing skills and earn money from home.
You can write articles, blog posts, product descriptions, or marketing copy for various clients and industries.
There's a high demand for content in various niches, and you can choose projects that interest you.
How To Get Started?
To get started, simply write a few articles related to the topics that interest you. When I started, I wrote articles about Personal Finance on The Sage Millennial.
You can read my first-ever article if you wish to – 45 Personal Finance Tips. The article has been updated since then, but you get the point, right!? The more you write, the better you get at it.
However, due to the rise of ChatGPT, it's difficult to get clients and be a professional freelance writer.
That's why you should enroll in a freelance writing course that teaches writers how to go from nothing to pro freelance writers in under a year.
Here's the summary of all the Best Freelance Writing Courses compared so you don't have to.
🏆 Best Freelance Writing Courses (2023) 🏆
🏆 Best Freelance Writing Courses (2023) 🏆
Most of these courses offer Free Training, which you must enroll in to learn about Freelance Writing.
8. Data Entry
Data entry is the easiest stay-at-home mom job to do, and yet data entry specialists get paid so lucratively.
Companies often need assistance with tasks like entering data into spreadsheets, databases, or content management systems.
How To Get Started?
Working as a Data Entry specialist requires attention to detail and accuracy. These skills can easily be mastered.
I recommend Data Entry to people who need quick money and have no options whatsoever, as people make a lot of money.
While the pay varies depending on the complexity of the tasks, it's usually great for those looking for a work-from-home job with little to no skill involved.
You can find data entry job opportunities on freelancing platforms like Upwork and job boards.
9. E-Commerce Store Owner
Want to sell products online? Many solopreneurs start an e-commerce business selling various products from dog collars to iPhone cases to LED lights and even reselling items.
Anyone can start an online store from anywhere in the world. That's the beauty of running an e-commerce business.
How To Get Started?
If you're not sure of how the e-commerce industry works or don't want to invest money yet, start with dropshipping.
You need to invest time in finding good quality products with good manufacturers, and a good delivery team to handle your orders.
Then, use platforms like Shopify, WooCommerce (for WordPress websites), and Etsy to make building your online e-commerce store relatively easy to set up.
Once the website part is handled, you'll need to invest your time heavily in marketing, and customer service to build a successful profitable online store.
Once you sell the products, the manufacturer you're working with for running your online store will deliver the product to the buyer.
You don't need to pay for inventory!
Like any business, there are downsides to dropshipping and running e-commerce stores, but if you always wanted to start an online business selling products, start by using dropshipping to run a profitable online venture at a fraction of the cost.
10. Book Writer
If you have a passion for storytelling, try your hand at writing books. Writing books is not too different from writing articles. The concept is the same. You put your thoughts into words and write them down.
How To Get Started?
After choosing a topic you most resonate with, be extremely thorough during your research on the topic, by learning and writing everything you believe will make the book valuable for readers.
Once you're done writing, you can publish it online for everyone to read. E-books and self-publishing platforms like Amazon Kindle Direct Publishing (KDP) have made it easier than ever to become a published author.
Use social media to promote your first book. Talk about what you've written in the book and try to engage viewers by convincing them why they should read your book this month.
Writing a book requires dedication, consistency, and a lot of patience.
Your content may have to go through various drafts before you move on to editing/proofreading the book yourself or hiring someone.
If you write an interesting e-book and market it well, being an author can be the best online job for stay at home moms!
11. Graphic Designer
If you're a creative person who likes visual effects, creating graphic images, and videos, and knows or wants to learn pro graphic designing software like Adobe Illustrator & Photoshop, CorelDraw, and Autodesk, being a freelance graphic designer is a fantastic online job option for stay at home moms.
Being a Graphic designer is a lucrative online job opportunity that I believe all stay-at-home moms must consider trying.
If you're creative, you think outside the box, and you're smart, the pay is beyond great!
Most Movies, YouTubers, and tech companies heavily invest in freelance graphic designers to bring meaning to their content.
How To Get Started?
Offers your services to businesses, bloggers, YouTubers, and individuals who require graphic design services for logos, websites, banners, social media graphics, and marketing materials or to make their business more visually appealing.
Don't forget to build a strong portfolio showcasing your graphic design work to attract clients and ask for higher rates.
12. YouTuber
Most people looking for online jobs in the last five years never considered being a YouTuber as one.
But YouTube has evolved as a major platform for content creators to share videos and monetize their channels through ads, sponsorships, affiliate income, and selling products.
How To Get Started?
To be a YouTuber and make money online as a stay at home mom, find your niche, and start creating content around it!
I started YouTube as a Pinterest Marketing Expert, where I teach individuals and businesses how to grow their Pinterest accounts and make money online.
As a stay at home mom, you could show how you spend your day. A bunch of YouTubers like Lauryn Willkomm and Olivia Cantrell make much more than a full-time income, sharing their day-to-day journey and struggles as moms.
If you don't seem to love vlogging your life, browse through various niches like tutorials, reviews, comparisons, teaching, and productivity on YouTube, and figure out the type of content you'd like to create.
YouTube Partner program needs 1000 Subscribers and 4000 watch hours to get monetized, meaning earning money from ads being displayed on YouTube.
Getting big numbers takes time; being consistent and learning skills along the way can help you become a rich YouTuber much faster.
13. Online Teacher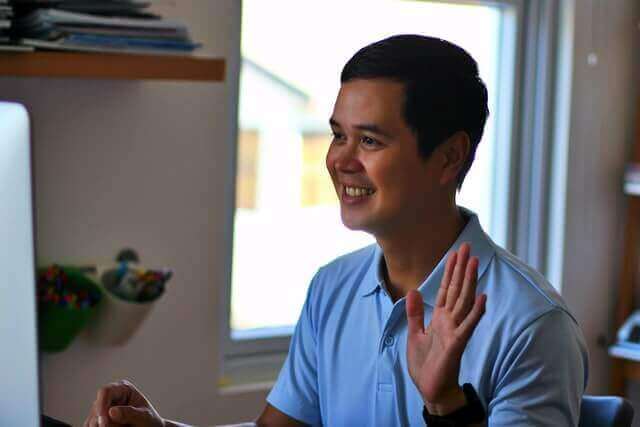 Online teaching has massively grown in recent times, making being a teacher highly lucrative.
Whether you're an expert in math, science, tech, or a foreign language, there's likely a demand for your expertise.
You can teach people on YouTube or online teaching schools like VipKid, Teachable, and Coursera and earn a good income working at home while managing your household responsibilities.
There are ample opportunities for stay at home moms to become online teachers or tutors.
How To Get Started?
You need to provide high-quality lessons to students, but to get the first few clients, being a better digital marketer is more important as there's a lot of competition in teaching.
Being an online teacher offers flexibility to work on your hours and from anywhere you want, so if you are interested in teaching, you should try teaching as an online job!
14. Event Manager
If you have a knack for planning and organizing, you can become an online event manager or party planner.
While traditional event planning may involve physical gatherings, the virtual event industry has surged quite a lot since COVID-19.
Offer your services by coordinating virtual events or helping clients plan in-person gatherings.
How To Get Started?
As an online event manager, you can help clients organize webinars, conferences, virtual parties, and workshops.
You will be in charge of scheduling, coordinating with speakers or entertainers, and ensuring a seamless online experience for all participants, as well as the organizers.
Being an event manager can be a fun part-time gig that individuals pay for. You get paid while having some fun.
Learn to network with people who can get things ready for a party, and find and use online apps to make things event management simpler.
Your clients are hiring your services, so they don't worry about the party they're paying for. Don't create hassle and ensure a smooth workflow for organizing the party.
15. Online Fitness Trainer
Online Fitness Trainers are highly popular as they're less expensive when compared to personal gym trainers and because more and more people want to get fit.
If you're passionate about fitness and a healthy lifestyle and want to teach beginners how to be fit, consider becoming an online fitness trainer.
How To Get Started?
There are plenty of YouTubers teaching how to lose weight and gain muscle.
You could also offer one-on-one training sessions via Zoom (Online classes), provide nutritional expertise (diet plans), and create workout programs to sell pre-recorded online courses to the masses.
Post on social media platforms like Instagram every day. Give free advice on how to build a good physique, then offer your paid services.
Those who need the extra push and guidance will definitely purchase what you're offering.
The best part of being an online fitness trainer is that you have multiple sources of income to earn, which can easily make you a hefty 5-6-figure yearly income!
16. Online Researcher
You don't need a master's or Ph.D. in research to provide feedback through surveys. Many businesses and researchers require online researchers to help them understand their audience better, and these companies are willing to pay top dollar for users testing their products.
How To Get Started?
You can help gather data, conduct market research, and provide valuable insights by filling up questionnaires and answering surveys, in return you make money.
All you have to do is apply to such companies, try their products and services for a few days or months, and provide valuable insights, areas of improvement, and your overall experience with their product.
Companies like Survey Junkie, Swagbucks, and InboxDollars give reviewers a way to earn extra income on the side.
To excel as an online researcher, you'll need to read and understand what your clients want you to test and accordingly help them.
For beginners, I recommend using freelance platforms, but once you grow your business, you must directly work with clients to make the most money.
17. Customer Service
Large companies know that outsourcing their customer service team is way better than having it in-house.
This increases the demand for customer service representatives, which makes this online job for stay at home moms highly lucrative!
How To Get Started?
It's important to have good communication skills, patience, and the ability to remain calm under pressure.
Many companies provide formal training for their remote customer service representatives to ensure they treat customers with utmost respect and solve their issues seamlessly.
You don't always have to solve customer queries on call. Most companies offer online chat, email, or call support, and you can opt for either one or all of these services.
Being a customer service representative is a flexible job that can be done from home.
You can take care of your cute kid while talking to the customer who needs your assistance.
18. Virtual Bookkeeper
If you have a background in accounting and finance, and have a thing for numbers, becoming a virtual bookkeeper can be the perfect career choice.
You can help businesses manage their finances remotely. Online accounting software like Quickbooks reduces friction between the client and you (the virtual bookkeeper).
Most businesses need help managing their financial records, accounting for all that comes in and goes out, tracking expenses, and ensuring compliance with tax regulations.
Some clients also prefer their bookkeepers to know about taxes to help them save money.
Virtual Bookkeeping online job is highly rewarding, but with that comes high precision.
You need to have high accuracy and focus while working for clients, as a single accounting mistake can lead to blunders for the client at the time of filing taxes.
19. Facebook Ads Manager
Facebook advertising is a powerful tool for online businesses to find new customers to sell their products online.
The online market is so enormous that clients are willing to pay experts hefty fees to manage their ad campaigns. Being a Facebook ads manager is not so simple.
How To Get Started?
First, you need to understand how ad campaigns work, test multiple variations of your marketing material, decode analytics, and increase/decrease your marketing spending accordingly.
To understand Facebook Ads, you'll need a deep understanding of Facebook's advertising features, including ad targeting, ad copywriting, and performance analytics.
A Facebook Ads Manager is a highly skilled online job, you can start learning about digital marketing and then dive deep into Facebook marketing. Only then, offer your services to clients.
All you need to do for your clients is spend $1 and ensure you make a sale that profits more than $1 to break even.
Of course, you need to provide much better results than this if you plan to work as an expert Facebook Ads Manager.
20. Amazon FBA
Fulfillment by Amazon (FBA) allows you to sell products on Amazon's platform.
How To Get Started?
Selling on Amazon has never been easier. You'll need to select products that can sell quickly, create product listings, and promote your products.
You can buy and ship products yourself, or you can source the products, send them to Amazon's fulfillment centers, and let Amazon handle storage, packing, and shipping.
You'll have to pay Amazon some fees for this, but it reduces a lot of heavy lifting on your end.
Amazon organically promotes your products, and if you market them well, you'll start getting orders.
This online business model can be highly profitable provided you have the right product selection and a smart marketing strategy directed toward conversions.
21. Online Sales Agent
If you have a knack for selling anything and people get convinced by you easily, you can be an online sales agent.
As a stay-at-home mom, an online sales agent job is easy to manage, as anyone can be a good salesperson.
How To Get Started?
You need to effectively sell products or services, and in return, you can earn commissions for successful sales.
Your role may also involve being a part of creating product listings, optimizing them for search engines, and managing inventory and customer inquiries.
You'll need to be good at communication and selling. Read books on sales, effective communication, and more to be great at this online job.
You can work with businesses in various niches, from influencers to electronics to fitness, helping your clients reach a broader audience online.
22. Professional Organizer
Being organized is not everyone's cup of tea. You either enjoy it, or you don't.
If you enjoy decluttering and organizing spaces, you're the Monica of the house (iykyk :)). Offer your services as a professional organizer.
People with busy lifestyles, who aren't that crazy about cleaning stuff and being organized but want to keep their house systematic are willing to pay for help to create organized environments.
How To Get Started?
As a professional organizer, you can provide virtual consultations, create customized organizational plans, and guide clients through the decluttering process via video calls or written instructions.
Being a professional organizer allows you to use your organizational skills to help others improve their lives and make money in the process.
Getting these jobs can be tough, you need to find freelance opportunities. I suggest using social media to bring audiences to you instead of hunting for them on freelance websites.
23. Virtual Consultant
Staying at home taking care of kids doesn't mean you can't work! It means you can do online jobs that are slightly different than what you're used to.
Becoming a virtual consultant allows you to use your already existing expertise in a specific field or industry to provide valuable insights guidance, and smart skills to individuals or businesses to save their time and effort in figuring out the problem.
How To Get Started?
Consultants are sought after for their knowledge and experience, making it a rewarding and well-paying home job for moms.
You can be an expert in marketing, finance, designer clothes, problem-solving, and many other areas.
The pay is great, and the job gives you the opportunity to work at home and still make money.
Best Online Stay At Home Jobs: Bottom Line
These are the 23 online jobs that pay the most while offering flexibility to work from anywhere and set your hours.
Find one remote sahm job from these 23 based on your skills and interests and that you can comfortably work on.
Whether that is proofreading, blogging, managing social media, or exploring any of the other options mentioned above, it's your call.
Any home job you begin needs hard work, learning, discipline, focus, business, and street skills.
Do all this well, and in a year, you can easily set up a successful online business while being a stay at home mom.
I recommend going through points where you think you can excel and start figuring things out.
Start by getting focused work done for at least an hour a day and slowly increase it.
The more time you spend learning your skills and working on your business, the higher your chances of building a profitable six-figure business.
Have you enjoyed this post? If so, you might want to subscribe to my newsletter. It usually contains life lessons and money-related topics, some interesting observations, links to articles or books I've read, and tips to be a better person. If you're interested in these things then subscribing will be simply wonderful 🙂 PS: Subscribe and Get your Freebie below!
Also, I'm a YouTuber now! If you're interested in Pinterest Marketing, Blogging, or business-related things, Subscribe to my Channel and I'll see you in the comments!