12 Things To Know Before Being a Transcriptionist From Home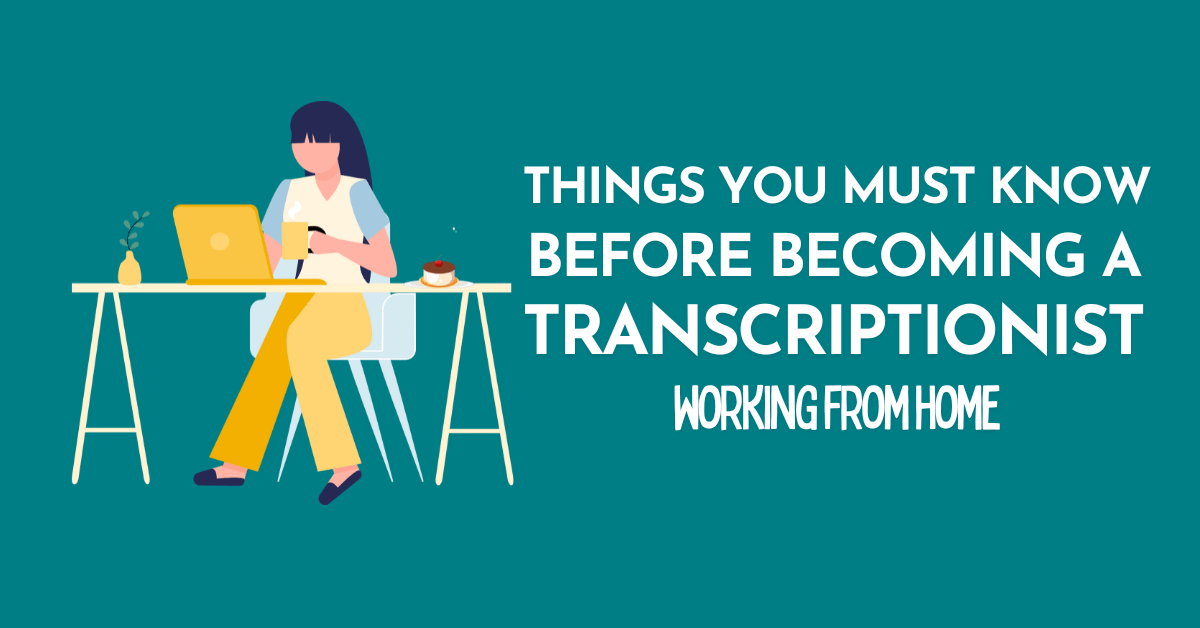 This article may contain affiliate links. If you make a purchase using my links, I'll earn a small commission at no extra cost to you. I appreciate your support!
A transcriptionist is a professional typist who actively listens to recorded or live audio files and converts that into a text format that we can see and read.
Many industries require transcribers to bring their audio files into written text formats.
Working from home as a transcriber can be fun and highly productive if you prefer saving time, and money and are more comfortable working from home than the office space!
The following questions will help you determine if transcription is a career option for you or not.
Anyone with a ton of questions about being a transcriber and working from home will benefit a lot from this article.
Let's Go!
1. Are Transcriptionists in Demand?
Yes, transcriptionists are still in demand.
While advances in automatic speech recognition technology have automated transcription tasks to some extent, human transcriptionists are still in high demand due to the need for quality control, language nuances, context understanding, and specialized knowledge in specific fields.
Sometimes, transcriptionists handle confidential or sensitive information, which requires trust and adherence to privacy regulations, so it's always better to have a human transcriptionist who transcribes audio to text files.
2. Will I Like Being A Transcriber?
Do you like fast working? Like paying attention to detail?
If you like grammar and you're good at working on deadlines, always strive to exceed client expectations, and like to work independently, then you'll like being a transcriber!
There are various transcription niches for you to try out, I'll list some of them below:
General Transcription
Legal Transcription
Medical Transcription
Academic Transcription
Business Transcription
But if you're still not sure which transcription service you want to offer, try taking this Transcription Test to find out if you like being a transcriber!
3. What Are the Benefits of Working From Home as a Transcriber?
Working from home as a transcriber has many benefits that's why most people prefer being a work-from-home transcriber.
Flexibility – You have the flexibility to work from anywhere, at any time of the day, for as many hours as you want, and you can create your schedule to adjust your lifestyle.
Comfort – Working from home means being comfortable and saving time as you don't have to commute to work, or catch the train during rush hours. You can work in an environment that is peaceful and good for your productivity.
Cost Saving – Working from home means you don't have to spend money on transportation expenses, such as fuel or public transportation fares. Additionally, you can save on expenses related to eating out or buying lunch, as you have the convenience of prepping your meals at home.
4. What Are The Most Common Transcription Rules?
Here are some of the rules that I and most professional transcriber follow:
Accuracy – Transcriptions should be accurate based on the audio or video content. It's important to listen carefully and transcribe exactly what is being said, including any stutters, repetitions, or non-verbal sounds.
Grammar – Grammar and punctuations are very important when transcribing, so ensure the content you've written is properly edited and does not have any spelling or grammatical mistakes.
Formatting – Get clarity on the format and style your client wants you to transcribe in, and use that format to transcribe your audio files into text. Consistency in formatting is essential to ensure a professional and polished transcript.
Typing Speed – Transcribers need to be fast at typing while ensuring they type accurately. Practice typing on various typing test platforms.
5. What Transcription Equipments Will I Need?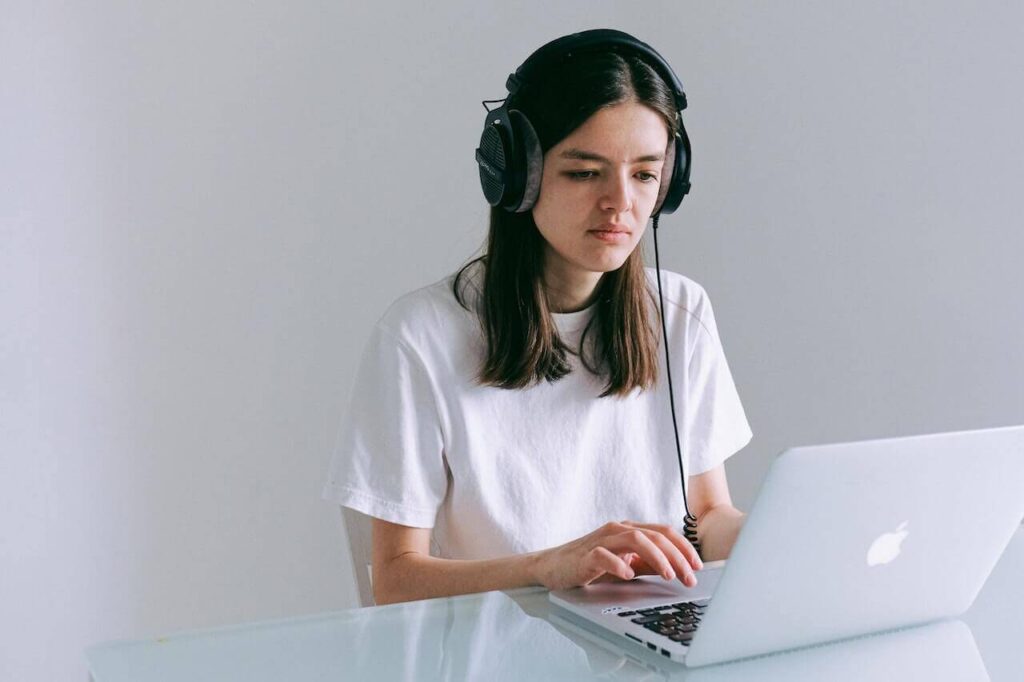 If you're a beginner transcriber looking to invest in good transcription equipment, I recommend the following:
Computer
Good Quality Keyboard
Transcription Software
Good Quality Headphones
Foot Pedal
Internet Connection
Microsoft Word/Google Docs
You can do without some of this equipment, but having them will make your transcription process much faster.
The client you work for might provide you with specialized tools or platforms for their transcription work.
Related >>> 9 Pros and Cons Of Being A Transcriptionist Online!
6. Best Free Transcription Practice Tests?
Transcription Practice Tests are a great way to determine how good you currently are as a transcriber.
These tests also show you where you lack and often recommend tips on how to improve in your weak areas.
Irrespective of these tips, I recommend taking as many practice tests as you can because this will build confidence and improve your transcription skills.
Some good Transcription Practice Tests I've come across are:
7. Best Free Transcription Course?
There are quite a few free online transcription courses that can actually help you improve your transcription skills and help you make money transcribing.
One such free course that I recommend is Transcribe Anywhere's Free Workshop! In this workshop, you will learn if transcription is the right career for you.
Janet (Founder of TA) will also teach you high-demand skills every transcriber needs along with transcription equipment and tools recommendations.
At the end of this transcription training, you will have created a clear roadmap for your transcription career and start making money.
I highly recommend trying out this course if you're a beginner thinking of pursuing transcription as a side hustle or a full-time career!
8. What Qualifications Do You Need To Become A Transcriber?
You don't need certain qualifications to be a transcriber.
Anyone can be a transcriber no matter what degree they have, but as a transcriber, you need certain skills that will help you stand out from the crowd.
The most important skills are:
Language and Grammar Skills
Active Listening
Typing Speed & Accuracy
Time Management & Multitasking
Attention to detail
Field-Specific Knowledge
But if you're looking for a certification transcription program, there's one course that is AAERT certified, and that's – Transcribe Anywhere Course!
9. Can Transcription Be A Full-Time Job?
Yes, transcription can be a full-time job for individuals determined to make a solid income as a transcriber.
No doubt, you'll need to work hard which means having good typing speed, industry specialization, strong time management skills, and great active listening skills.
Start working part-time and showcase your transcription services to attract new clients to a point when you can leave your current job and work as a full-time transcriber.
10. Who Hires Transcriptionists?
Transcription is an essential requirement for many industries.
There are many different uses for a transcriber, right from converting corporate meeting audio files to text or transcribing a podcast for a content creator.
Here are some of the industries that hire transcribers:
Transcription Companies:
Legal Firms
Media & Entertainment Industry
Medical Industry
Market Research Companies
Independent Clients
Educational Institutions
Government Agencies
Corporates
You can get transcription jobs via freelance platforms (Fiverr, Upwork) or Transcription marketplaces, LinkedIn, word of mouth, or reaching out to local businesses.
11. How Do Transcriptionists Get Paid?
Most transcriptionists get paid on a per audio hour/minute basis, while for some transcription jobs, you get billed for every hour you work or on a per project basis or based on per word transcribed.
The most common form of payment is PayPal, as it works across the globe, and the account opening process is quite simple.
Most freelancers prefer using PayPal as it's safe, secure, and easy to set up.
12. Is Becoming A Transcriptionist Worth It?
Yes, Working from home as a freelance transcriptionist or working at a transcription job is a great way to earn an income while working on your own time.
It can be suitable for those seeking flexibility and independence, but it's important to assess the industry, your skills, and your income potential before deciding.
If you're into grammar, you're fast at typing, you know your way around transcription software, and you've got great attention to detail, being a transcriber can be a rewarding career for you!
Check out Transcribe Anywhere's Free Workshop below if you need a guide to figuring out transcription effectively!
Hope this article helped you get more clarity on becoming a successful transcriptionist in 2023!
If you need the exact steps, tips, and do's and don'ts of transcription space, I highly recommend checking out my in-depth article on How To Become A Transcriptionist (With No Experience).
I've broken down transcription in detail and in the easiest way possible so anyone looking to learn transcribing as a skill and make money transcribing can implement the steps mentioned in the above article. Give it a good read!
Feel free to reach out in the comments, if you have any queries about how to be a transcriber and earn a full-time income working from home!
Read More >>> 13 Tips To Start And Grow A Transcription Business!
Enjoyed this post? If so, you might want to subscribe to my newsletter. It usually contains life lessons and money-related topics, some interesting observations, links to articles or books I've read, and tips to be a better person. If you're interested in these things then subscribing will be simply wonderful 🙂 PS: Subscribe and Get your Freebie below!
Also, I'm a YouTuber now! If you're interested in Pinterest Marketing, Blogging, or business-related things, Subscribe to my Channel and I'll see you in the comments!