13 Tips To Start And Grow A Transcription Business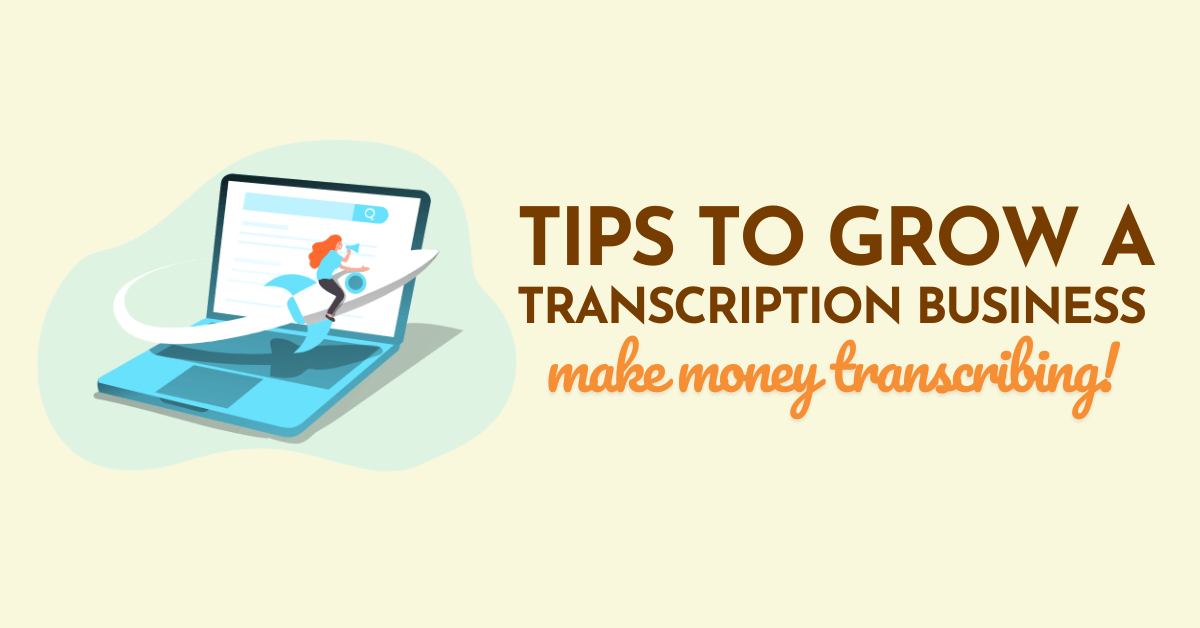 This article may contain affiliate links. If you make a purchase using my links, I'll earn a small commission at no extra cost to you. I appreciate your support!
Making money as a transcriber from home is a great business to do.
With the growing demand for transcription services in various industries, starting a transcription business can be an excellent idea.
However, establishing a successful transcription business requires careful planning, strategic decision-making, and effective execution.
If you are starting a transcription business, and need some advice on how to go about it, especially figuring out some problems in advance, this article contains 13 tips to help you in your transcription endeavors.
Tips To Grow Your Transcription Business
Get Your Finances in Order
Before you start any business, figure out the money problem!
Do you have enough money to survive if your business fails?
Do you have an emergency fund in place?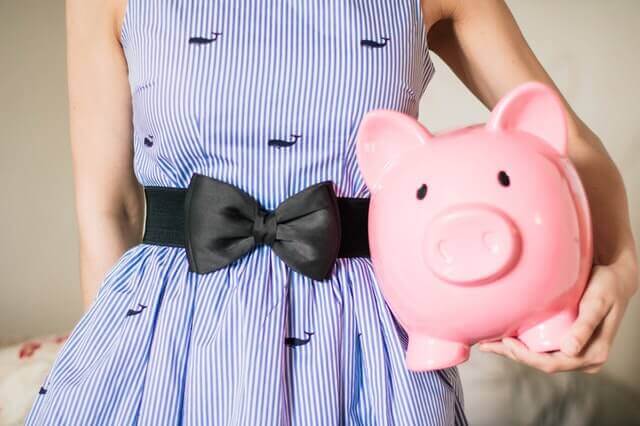 How much money do you have in your account, and how much can you use to start and run this transcription business?
You also need to think about accounting by keeping a record of money in and money out.
Make a plan for the profits you make. Do you plan to reinvest it in the stock market, your business, or other investment avenues?
Getting your finances in order can play a huge role in helping your business stay afloat when revenue is not coming in!
Build a Professional Looking Website
Building a professional website is an essential step in establishing a successful transcription business in 2023.
A well-designed and user-friendly website works as a powerful marketing tool, showcasing your services, client portfolio, expertise, and contact information for potential clients.
Creating a website isn't rocket science. There are many free tools that you can use to build your website from scratch.
For starters, you need to secure a domain name and hosting provider.
I use Hostinger's Hosting Service to run all of my websites; they're fast, less expensive than other hosting providers, have a fast and reliable customer service team, and offer a free domain for the first year!
Pro Tip: It's always better to name your domain after your name. For example – my name is Rylan Agera, so I should buy rylanagera.com! I did, and thanks to Hostinger, I got the domain for free (1st year)!
Also, don't forget to add client testimonials to further improve your credibility!
Set Your Per Hour Transcription Rate
It is quite important to set your transcription rates well beforehand.
Before you take any client, you need to set your per-hour transcription rate, that way you and the client can easily estimate how much money to charge and make per project.
Setting competitive pricing is a crucial factor in establishing a successful transcription business.
Pricing your services appropriately ensures that you remain attractive to clients while also allowing you to cover your costs and generate a sustainable profit.
Here's a rough guide to how to set your rates:
Understand the pricing landscape within your transcription industry, and rates charged by your competitors, considering factors such as experience, expertise, and service offerings.
Consider all your expenses when setting your price.
Offer different packages so clients can choose a price package they prefer.
Keep updating your rates depending on market scenarios, experience, and your value amongst your competitors.
Formula to set rates – 60 minutes audio file (X) Your Hourly Rate = Amount To Charge for the Project.
While sticking to your rates is important, remember to maintain long-term client relationships as that's more important.
Setting competitive pricing is a delicate balance between attracting clients and maintaining a sustainable business.
At the end of the day, the value you provide, in terms of reliability, quality, and customer service, should justify your rates and contribute to the success of your transcription business.
Invest in Quality Equipment & Software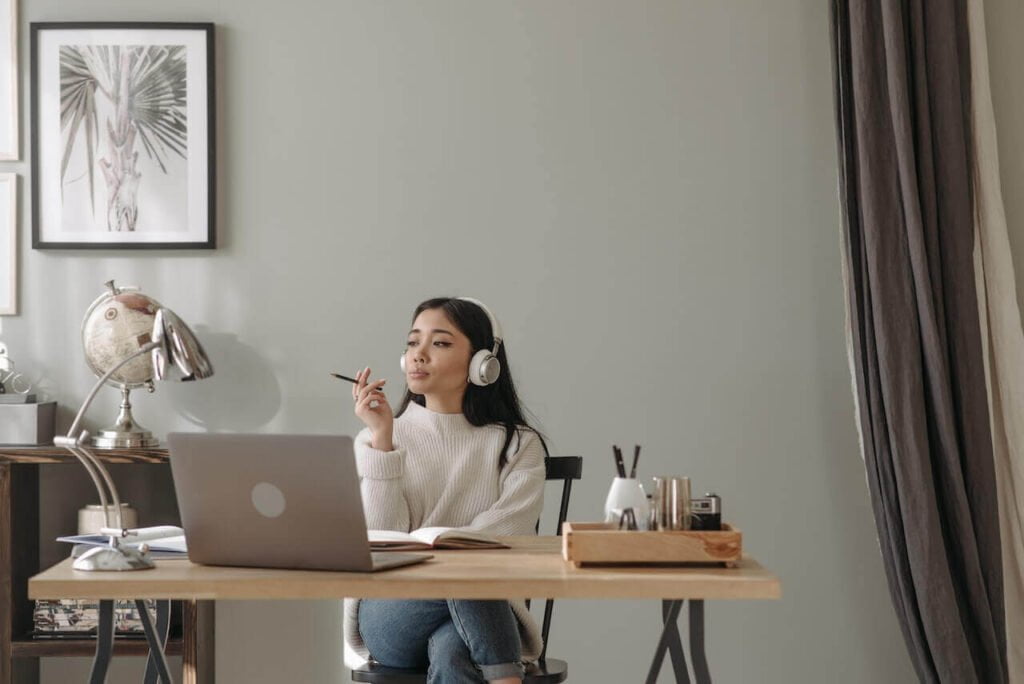 Investing in good-quality equipment and software is vital for a successful transcription business.
This includes:
Professional-grade headphones
Responsive foot pedal
Comfortable chair & table
Good Quality Keyboard
Computer
Fast Internet Connection
Microsoft Word/Google Docs
AI Software
These equipment and software help improve productivity, accuracy, and client satisfaction. Professional equipment does convey a sense of professionalism, attracting clients and building trust.
Though there's an initial investment, the long-term benefits make it a worthwhile investment.
But learning how to use this equipment and software to be a better transcriber is not that easy! That's where Transcribe Anywhere comes into the picture.
Transcribe Anywhere offers their Signature General & Legal Transcription Course, where they teach you how to be a transcriber and make a full-time income as a freelance transcriptionist or at a job.
They'll show you how to use this equipment and software to supercharge your transcription career.
Unlike any other online course, Transcribe Anywhere adds new units to its courses to keep the content up-to-date.
They recently added another unit on How to use AI to increase our productivity.
AI is a tool that we can use to our advantage when it comes to transcribing audio files, but it can't replace the skills that you've learned or are currently learning, so they've added this unit after the final exam.
Once you pass the final exam, keep an eye on this new AI unit and learn how to transcribe using the latest AI software!
Develop a Marketing Strategy
You need to find clients or transcription jobs to build a career as a transcriber.
For this, you need to actively promote your transcription services.
Developing a comprehensive marketing strategy is crucial to run a profitable transcription business.
A well-executed marketing plan helps you reach your target audience, build brand awareness, and attract potential clients.
Here's a roadmap on how to market your services to potential clients:
Identify other transcription service providers in your target niche to analyze their strengths, weaknesses, and pricing. Figure out what they do to attract clients.
Define what sets you apart from your competitors. It could be your accuracy, specialized industry knowledge, or the fact that you're a good communicator that's funny and easy to talk to. This is your USP and which makes your services unique and valuable. Use this to your advantage.
Work on Search Engine Optimisation for your website, and write articles related to transcription services on social media platforms like Instagram, LinkedIn, and Twitter.
Go live on social media channels to talk about transcription and related things.
Use word of mouth, local networking spaces, paid advertisements (Facebook & Google Ads), and cold emails to get as many clients to talk to you. Then work on closing these clients by being a good salesperson.
Ask for feedback from satisfied clients and showcase their testimonials on your website and social media platforms.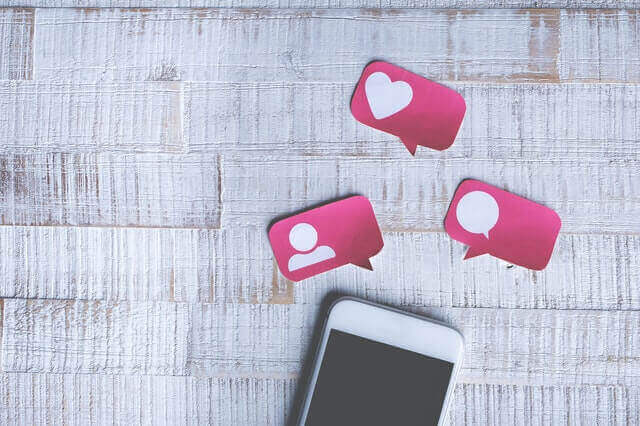 Work on Your Transcription Skills
To be a transcriber, you need to know how to transcribe, and that starts with learning and mastering some essential transcription skills.
This includes:
Speed Typing & Accuracy
Good Grasp of Language, spelling, and grammar.
Proofreading & Editing
Active listening
Attention to detail
Computer skills
Communication
Multitasking
While these skills may seem easy to learn, they're not!
You can easily be average to good at all these skills, but being good won't do your business any good.
To make money transcribing, you need to be extremely good at these skills.
You must practice these skills daily, so you get extremely good fast!
If you want a shortcut to learning and mastering these skills, and you need someone who has cracked the transcription industry and knows how to make money transcribing, I recommend checking out Transcribe Anywhere's Free Workshop, where they teach you how to do all of that for Free!
It's the best free transcription course I've come across, and I'm certain that you'll learn a ton from their workshop.
Implement Strict Quality Control
Anyone can transcribe audio files! But can anyone be a good transcriber?
To separate yourself from the crowd, you need to maintain high-quality standards.
Maintaining accuracy and attention to detail are paramount in delivering high-quality transcriptions that meet client expectations.
But you don't have to meet client expectations, you have to exceed it! And that's why implementing a robust quality assurance process ensures consistent and error-free work.
I recommend creating a specific to-do list for audio transcription.
Instead of remembering the steps you take to transcribe, you will be using your reference list every time you need to transcribe audio files.
Something like:
Convert audio into text
Proofread the document
Check for errors
Use proper punctuations
Use AI tools to make transcription easier
Prepare this list well, have a strict quality process in place, and exceed client expectations by delivering high-quality work, and you'll be a top-notch transcriber!
Related >>> 9 Pros and Cons Of Being A Transcriptionist Online!
Establish Clear Terms and Conditions
Establishing terms and conditions is crucial to running a transcription business.
Sorting out terms and conditions ensures transparency, minimizes misunderstandings, and fosters a positive client-provider relationship.
By clearly defining your business policies, agreements, and expectations, you're giving the client instructions on how you conduct business which shows them you're business ethics.
Clearly outlining payment terms, project scope, confidentiality agreements, and turnaround times helps both parties have a mutual understanding of the working relationship.
It also protects your business legally and provides a framework for resolving disputes.
That said, you don't always need to follow these terms and conditions, sometimes being flexible for unique situations is acceptable, but for the most part, this will work as your guide to running a transcription business.
Prioritize Time Management
Efficiently managing your time increases productivity, meets deadlines, ensures quality, establishes effective workflows, maintains a work-life balance, enhances client satisfaction, and creates growth opportunities.
Everyone needs to learn how to manage their time, and doing it makes running a transcription business much easier!
Here are a few time management tips:
Set reminders for all your tasks the day before
Create a daily planner where you write down everything you've done and need to do and set a time limit for each task
Block out distractions, use apps like Freedom
Stick to a Schedule and follow it every day
Complete Priority Tasks first
Use To-Do list apps like Todoist to make things easier
Know When to Outsource
There comes a point in every business when outsourcing a job seems like the best thing to do. For example, outsourcing accounting & taxes management.
You can also think about outsourcing when you have a ton of workload and may not be able to finish all of it on respective deadlines.
In this case, outsource your work to a specialist who can get the job done for you, and then, just proofread it to ensure there are no errors before you submit it to your clients.
Outsourcing is a powerful method to grow your business if you know how to use it properly!
Choose A Transcription Niche
You'll find many articles on the web telling you to choose a transcription niche before you set up shop.
While it's good to figure out a niche beforehand, it's a tough decision, especially if you don't know how the industry works.
I recommend starting your transcription career as a general transcriptionist, working on several transcription jobs of any niche, learn from all, and once you have some experience transcribing, you can focus on niching down.
Whether it's a legal, academic, interview, market research, business-related, or medical transcription, focusing on a specific niche allows you to develop expertise, understand industry-specific terminology, and cater to the unique needs of your target audience.
This helps you grow your transcription business faster and makes you stand out from competitors.
Few points to help you decide on a transcription niche:
Take into consideration your skills, experience, and interests.
Analyze the market potential, and see if this niche has enough clients and can make you a ton of money.
Many beginner transcriptionists choose legal transcription as their niche but often don't know the ins and outs of the legal field.
Try to learn about legal transcription online, and you'll notice that it takes up a lot of time, and you won't find the best resources, tips, and tricks to master legal transcription.
Janet quickly realized the need for a step-by-step legal transcription program that helps new and established transcribers learn everything about legal transcription and make money doing it.
Who's Janet? She's the founder of Transcribe Anywhere, the best transcription course I've come across and reviewed.
If you're looking for a legal transcription course that teaches you legal transcription from A to Z, I highly recommend signing up for her LT Course!
She is currently organizing a Free Workshop where she talks about how to build a transcription career from scratch and gives you a roadmap to achieve it.
Build Relationships with Clients
Client Comes First!
Your motto should be to focus on building trustable relationships with your clients.
Provide exceptional customer service, respond promptly to inquiries, and deliver high-quality transcriptions within the agreed timelines by overdelivering on what was earlier promised.
Understand your client's goals and challenges and help them solve them.
Position yourself as a reliable and trusted transcription partner who is there for them when needed.
Once your clients trust you and know you'll be the person for their transcription job, ask them for a positive review of their work which you can add as a testimonial on your website.
Ask them to refer you to another client who needs transcription services. This will help you get new clients and make more money!
Building strong connections with your clients/employers is the secret to maintaining the long-term growth of your transcription business.
Stay Updated with Industry Trends
Technology advancements in transcription tools and software can greatly enhance efficiency and productivity.
Staying updated with the latest transcription software, voice recognition technology, and automation tools can streamline your workflow.
Clients admire when you're well-connected to industry trends and have up-to-date knowledge about the latest news.
So find time each week to get the latest updates on your transcription industry.
Grow Your Transcription Business
By following the tips and tricks I've mentioned in this article, you're putting yourself in a position of success.
With a good amount of hard work, dedication, smart work, and common sense, anyone can start and run a successful transcription business.
If you want to know exactly How to Work as a Transcriptionist in 2023, I highly recommend reading this article.
Enjoyed this post? If so, you might want to subscribe to my newsletter. It usually contains life lessons and money-related topics, some interesting observations, links to articles or books I've read, and tips to be a better person. If you're interested in these things then subscribing will be simply wonderful 🙂 PS: Subscribe and Get your Freebie below!
Also, I'm a YouTuber now! If you're interested in Pinterest Marketing, Blogging, or business-related things, Subscribe to my Channel and I'll see you in the comments!