UNest Review 2023: Best College Savings App?
This article may contain affiliate links. If you make a purchase using my links, I'll earn a small commission at no extra cost to you. I appreciate your support!
I've written this UNest review to help you make an informed decision about whether the UNest app is great or not. I will be going in-depth in this review to ensure all your queries are clear.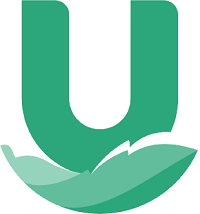 Quick Summary & Verdict
Ratings: 4.5/5
I find the UNest App to be a useful step for families to start investing in their kids at an early age. The app is simple and easy to understand. UNest has a team of experienced financial advisors to help you throughout your journey. UNest is an amazing saving and investing app, Highly recommended! Do give it a try.

Is UNest legit?
Yes, UNest is a registered financial advisor (RIA) with SEC.

Summary
UNest is an investing app that helps families invest in a UTMA account for their child's future. You can set up monthly contributions, receive gifts, and track your investment portfolio within the app. Set up takes 5 – 10 minutes and the rest is managed by UNest.

Fees Charged
$3 per month ($6 family plan)
Pros
Takes Less Than 5 Minutes To Set Up
Invest As little As $25/month
Earn Financial Rewards
Receive Gifts From Family & Friends
Cons
Charges Monthly Fees
May have tax implications
What Is UNest?
UNest Inc. is an SEC Registered Investment Advisor that helps parents (relatives/grandparents/guardians) save and invest money for their kids' future. UNest was founded in March 2018 and is based in Los Angeles, CA.
The biggest problem elders face for their children is student loan debt. They don't want to take a loan, pay hefty interest rates on that and wait 10 or 20 years to pay that off. Ksenia Yudina (CFA, MBA), Founder of UNest understood the pressure parents faced and wanted to do something about it.
That's when he thought of creating an app that allows parents to save and invest money in their child's higher education. They initially started offering the most useful plan – The 529 College Savings Plan.
But they soon realized that parents didn't just need money invested for college; after a lot of feedback and market analysis, UNest discontinued using the 529 College Savings Plan and started using UTMA accounts as UTMA offered more flexibility. We'll discuss more on that later.
Note: If you need a quick review, scroll up, I've given my quick summary and verdict on my review on the UNest app. 
Now let's understand how the app can help your family financially succeed.
Who Is UNest For?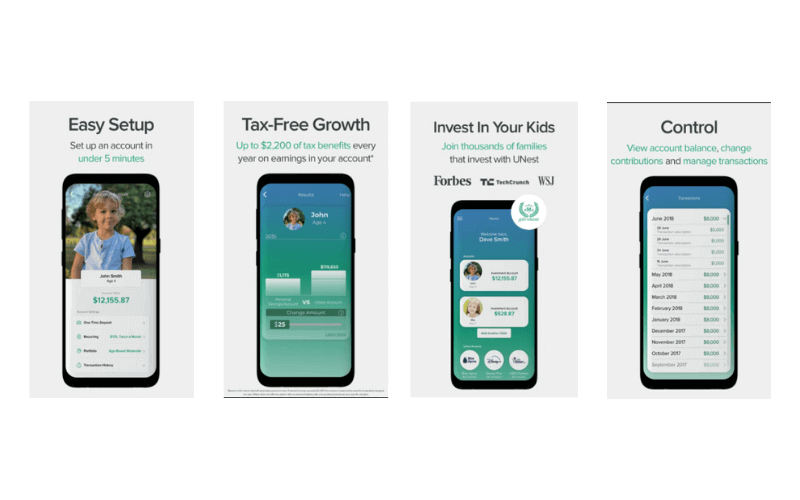 UNest College Saving App is mainly for those families who find it hard to save money for their children's future goals and who wish to reduce the stress of opting for student loan debt.
It used to focus more on managing college expenses but has recently shifted to managing a child's future plans by giving them access to easily invest at an early age. All this can be managed by parents through an app.
UNest can help you help your kids achieve their dreams by investing properly from an early age. Their mission is to help build a better future for kids and young adults.
UNest College Savings App gives parents an opportunity to easily invest in their child's college education. They use a Custodial Account like UTMA (Uniform Transfer to Minor Account) to allow investing by parents for their kids.
With the help of UNest, your child can save money for future education, buy their first car, pay for a wedding, or the first house, or achieve financial independence.
The UNest app makes it easy for friends and families to give any amount they desire. They also have a calculator which helps parents establish their child's future goals and choose an amount that is right for the parents. 
UTMA Or 529 College Savings Plan
UNest used to offer a 529 plan to invest but they discontinued the plan and shifted to offering UTMA accounts as they felt it to better suit their customer's needs.
Now we'll try figuring out if shifting from a 529 plan (one of the best plans for college savings) to UTMA was logical for your child. First, let's understand what these two accounts are, then we'll compare them.
What is a UTMA?
UNest offers a custodial account that's called UTMA (Uniform Transfer to Minor Account). It's similar to Uniform Gift to Minor Account (UGMA), but offers more investment options. This account is an investment account specifically set up for a minor child in your family. UTMA offered by UNest provides tax advantages to the minor for his investments.
The custodian can be parents or grandparents or relatives or a guardian. The beauty of a UTMA is that you're not restricted to investing in a few assets. You can invest in stocks, bonds, mutual funds, ETFs, and even cryptocurrencies.
The first $1,100 of unearned income is completely tax-free while the next $1,100 is taxed under the child's tax rate. Thus profits earned up to $2,200 in annual earnings have tax advantages. If early profits exceed $2,200, tax is based on the parent's tax rate.
What is a 529 College Savings Plan?
A 529 College Savings Plan is a tax-advantaged savings plan that helps parents save for their child's college education. This savings plan was specifically designed for college students to save money for their future expenses.
These plans are usually offered by states and educational agencies and have some nice advantages to them. The biggest advantage is that withdrawals are tax-free.
You can invest in any state 529 plan, it need not be your state 529 plan, and you can withdraw this money tax-free for all college tuition costs. You can use this plan to pay rent too (most people think it can't be used but rent is a qualified college expense). 
But with good advantages, we get some disadvantages too, I shall discuss that below. 
Key Difference between UTMA and 529 Plan
Now the big question! Why did UNest change from the 529 plan to UTMA? Was it a good decision? Let's find out below
1. Educational purposes 
In a 529 college savings account, if you use the funds for any purposes other than college expenses, you lose all tax advantages. Also, the amount you'd make (net earnings/profits) would be subject to tax at 10%.
UTMA does not have this rule, you can spend money on non-college expenses if you wish. Tax advantages would be the same irrespective of your reason for withdrawals.
2. Control Over Asset Allocation
Custodial Investment Accounts like UTMA accounts provide more investment options than UGMA accounts which means more investment diversification.
UTMA gives you the choice to invest in your child's future by picking any investment assets, be It stocks, bonds, cryptos, mutual funds and ETFs whereas a 529 plan is limited to only mutual funds and ETFs.
This gives the custodian more flexibility to invest in the asset they are most comfortable in.
3. The 529 plan is great but it comes with more restrictions
Don't get me wrong, the 529 plan is a well-known plan for college savings but it has some restrictions. Today you may feel that your child may attend college but tomorrow they may not, maybe your child needs the money to start a new business; if you use a 529 plan you're probably going to be charged 10%.
Also, UTMA is similar to UGMA which means a family member, relative or friend can easily give you money without any difficulty. So UTMA has fewer restrictions compared to the 529 plan.
A negative aspect of UTMA is that it could reduce your child's financial aid by up to 20%.
UTMA may have fewer tax advantages when compared to the 529 college savings plan but it offers more flexibility in terms of investment and using the invested money.
Unlike the 529 plan, where my options are limited for tax-free investments if my child doesn't attend college. And if you spend on non-college expenses, your earnings are subject to a tax penalty of 10%. 
As I said earlier, UNest used to offer a 529 college savings plan but now it has shifted to a custodial account and I can see why. It makes sense for me to have more flexibility and more options to invest and withdraw the money.
Let's Talk About Fees
UNest charges a flat monthly fee of $3 if your assets are less than $50,000. Once your assets go over $50,000, the fee will switch to 0.25% of your account balance. They also have a family plan where you can include 5 kids, monthly fees would be $6. 
How Do I Open A UNest Account?
Planning to start investing for your child's future with UNest? Follow these 4 steps to open a UNest Investment Account immediately!
Steps To Open A UNest Account
1. Download the app
The app is available on IOS App Store and Android's Play Store, so downloading the app will be a no-brainer. You can download the app by using this link – UNest App Download. 
2. Decide upon your monthly contributions
Set up your account by filling in your details, basic information, bank details, and so on. UNest claims the account can be set up in 5 minutes so this step shouldn't be a hassle. 
Then you need to figure out how much you're willing to contribute monthly. The app does have a calculator to help you decide the right amount for you to save each month. 
3. Invite family and friends to contribute
UNest offers a UTMA account which means your family and friends can easily contribute to your savings journey. Invite them to join the app so you all could work your way towards financial success together.
4. Periodically monitor your investment portfolio
Now that you've invested your money, filled up all the details, etc, you need to give your investment portfolio some time to grow. Keep monitoring it and if you feel like you could earn more, feel free to make changes in your investment assets.
Contact customer care or a representative if you need further guidance about the best assets to invest in.
UNest Reviews From Families
Just to show you that investing in UNest is not a scam, here are two real families with UNest:
At the end of both these pages, you may see a "Beta Sign-Up" button. You don't need to click that because the app isn't in beta anymore. If you want to download the app, head over to their homepage.
You can also read the many positive reviews on the download pages (Applestore and Playstore).
Some Common FAQS
How much should I have saved for college?
UNest has a college savings calculator that calculates how much you should save based on your future goals and a few other factors. You will be provided with the right amount to invest each month and money will be deducted automatically.
How's the Customer Service of UNest?
UNest has good customer service and will reply to your emails soon. They have a team of financial advisors to help you out. No problems there.
Is My Money Safe in UNest's UTMA account?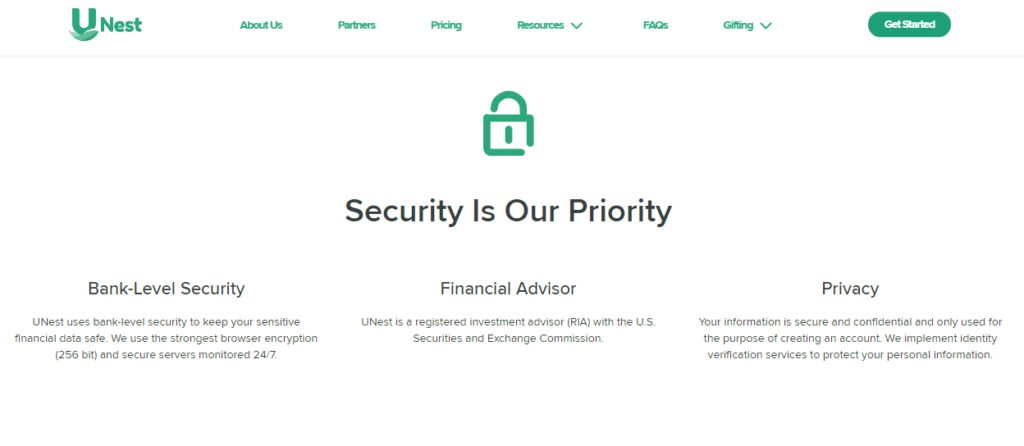 UNest is very careful when it comes to safe investing. They do take security seriously.
If you have any more questions, you can visit their FAQ page. There's a lot of information that you may find useful.
How to cancel UNest Subscription?
Cancel Subscription on iPhone
1. Open your Apple ID
2. Then tap subscriptions
3. Find & open the UNest App in the list
4. Click the Cancel Subscription button
5. Confirm the action and that your cancellation is completed
Cancel Subscription on Android
1. Open PlayStore
2. Tap on your name icon (probably on the top right)
3. Click on Payments and Subscription
4. Click the subscription button
5. Find and cancel your UNest Subscription.
Alternatively, you can also cancel your UNest subscription by emailing the team at [email protected] or [email protected]. Provide them with all the details of your plan, and your account. Also, give them a reason why you wish to leave the investing program for your kids. 
Is UNest worth it?
Yes, if you don't like getting into the complexities of investing, UNest is the right choice for you. You can manage everything from how the money is invested to where and when you can spend it. 
I like the fact that UNest heard what real users were telling them and made changes accordingly. Doing that made the app much better and useful for everyone.
Overall I would say that I like UNest Investment Account and if you don't have a good money-saving plan for your kid's future, getting started with UNest will be a great investment option.
UNest is getting more and more popular day by day, more people are downloading the app and investing in their child's future. Why won't they?
It's easy to set up, you have complete control over everything, there are tax advantages and time is on your kid's side (long-term investing).
Feel free to leave your comments below if:
You have a question or feedback
You need me to clarify something regarding my UNest Review
You wish to share your UNest Review with everyone!
I'll be more than happy to reply to all your comments 🙂
Have you enjoyed this post? If so, you might want to subscribe to my newsletter. It usually contains life lessons and money-related topics, some interesting observations, links to articles or books I've read, and tips to be a better person. If you're interested in these things then subscribing will be simply wonderful 🙂 PS: Subscribe and Get your Freebie below!
Also, I'm a YouTuber now! If you're interested in Pinterest Marketing, Blogging, or business-related things, Subscribe to my Channel and I'll see you in the comments!
UNest Review 2023: Best College Savings App? | TSM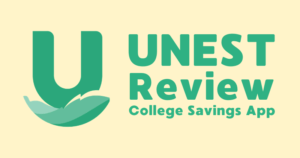 UNest is an investing app that helps families invest in a UTMA account for their child's future. Read my UNest Review to learn more about the UNest app.
Price: 3
Price Currency: $
Operating System: Android, iOS
Application Category: Investments