How to Make Money on Fiverr (2023)
This article may contain affiliate links. If you make a purchase using my links, I'll earn a small commission at no extra cost to you. Thank you for your support!
What is Fiverr?
Fiverr is an online platform where anyone can buy any online digital services they need in exchange for money. The person providing the service is paid in cash. 
In a nutshell, Fiverr is an online platform for exchanging services in the digital media space. 
Let's take a quick example: Amit wants a fun dancing video to use for his online business. He goes to Fiverr, types the necessary keyword (search term), and finds you (the person offering to do a fun dance).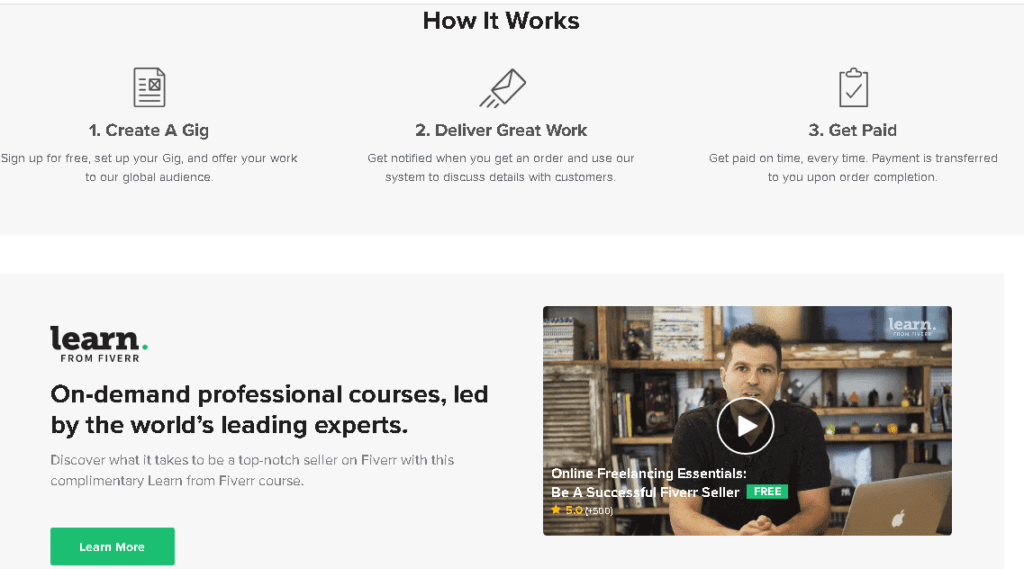 You offer (gig) Rs 1000 for a 10-second video, Rs 2000 for a 20-second video, and Rs 4500 for a 30-second video + faster delivery. Amit chooses the second package and pays you Rs 2000 and you provide the fun dance for him. He likes/dislikes your work and then repeats. 
It's a buying and selling platform only focusing on digital online activities.
Note: If you're looking for offline work, where you meet people, complete their tasks, you can check out TaskRabbit. TaskRabbit makes it very easy for you to get your work done for a few bucks. 
The great thing about Fiverr is that no matter who you are, what you're currently doing in life, you'll surely find a service you can offer and make money. I'm serious when I say this – You can do anything on Fiverr to make money. 
And the best part? You don't need to pay anything to get started. All you need is a laptop and that's enough!
Why should you be on Fiverr?
A great feature of Fiverr is it's easy to start and make money. Upwork, freelancer, and other great freelancing platforms are amazing but they have the bidding system wherein you need to bid for a project and you get only a few free bids, after that, you need to pay to make a bid. Fiverr isn't like that, here you make an offer, put in your price. 
This is visible to everyone on that platform. Some may call Fiverr less professional than Upwork and Freelancer, I don't disagree but Fiverr has a different way of handling freelancing jobs.
Hey There: Sign Up With Fiverr Today! and get huge discounts on all services.
Can Fiverr be trusted?
Of course! Fiverr has been in the market for over 7 years. Did you know every 5 seconds, someone buys a service from the platform! Fiverr can be trusted, they have a lot of credibility in this space and yes they provide a seamless high-quality service to both the buyers and the sellers. 
Their seller dashboard is great and easy to understand. They have a helpline number to solve your problem in no time. You can trust this company to help you make your next $1000 a month goal. 
Is English Mandatory if you want to sell on Fiverr?
It's not mandatory to know English but most of their work is communicated in English. You can offer services like make a poem in Spanish or talk in French for an hour or wear Japanese clothes. 
Don't be afraid if you don't know how to speak English. All you need to know is Hello, How are you? Is there anything more you would like? Thank you and please give me a good review.  That's enough for you to make a great impression and also earn income. 
Can you make money on Fiverr?
The starting package on Fiverr is $5. It means that there will always be someone who will offer the same service you offer for $30 for $5. 
The trick to this is to start offering services at $5 and once you start getting a few orders, you can slowly up your price. Most people who offer a high-end service (high-quality service) for $5 or $10 usually are beginners with 0 – 10 reviews.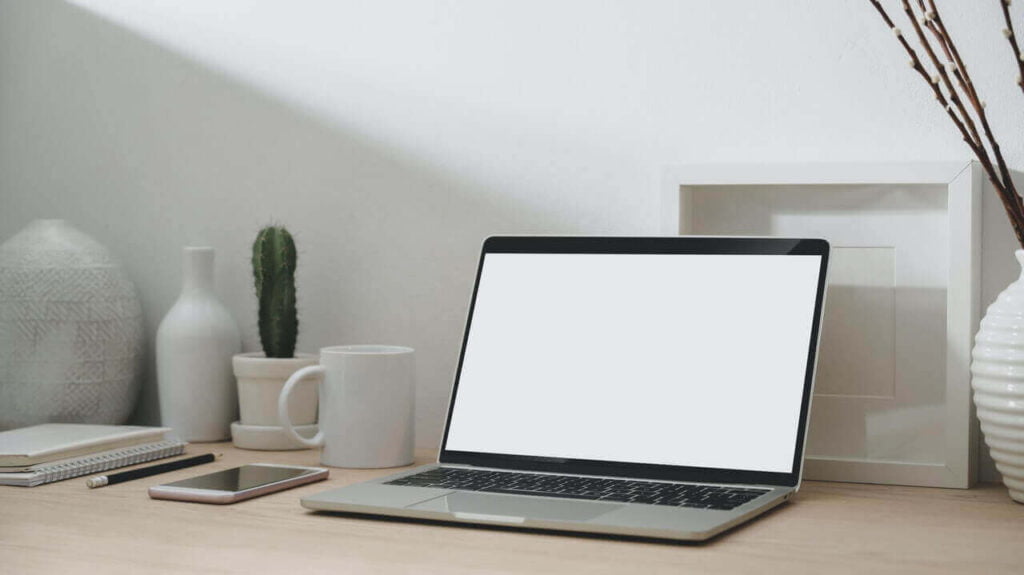 If you're already making money and have about 10+ reviews, you aren't a beginner anymore. You can increase your price point and charge more for the same service. But why will anyone choose you over a $5 gig? Cause you have credibility.
Can you make a full-time income on Fiverr?
It's not as easy as you may think but it's not impossible. You need to put a lot of time and effort into making a full-time income. 
The more you work the more orders you get and the more you'll earn. Increase your prices, that will increase your value, thus you'll make more money. I think it may take you a year or two to make Fiverr your full-time income. It's possible provided you put in the time and effort!
Aloha People: Sign Up With Fiverr Today! and get crazy discounts on all services.
Pros and cons of Fiverr
Pros 
You can quickly make some money. 
Use SEO to rank higher
Enormous customer base
Three packages based on requirements
Additional add-ons for added benefits
Free crash course for a head start
Cons
It is difficult to find quality work, as most people look for the cheapest option instead of choosing the best option.
Initially, the profit margin is low as people buy the cheapest package.
You may not make money if you don't know SEO and marketing tricks.
Two skills to learn to Rock this freelancing platform
Marketing & SEO
You decide which niche your gig will be in, you make a gig, and it's live, hurray! But you're not getting a single order! 
The reason for this is because no one knows about you, no one knows you made a gig, and that your services are outstanding. If they don't know about you how can they place an order? That's why you have to learn marketing. 
This includes Search engine optimization which means if you choose video editing as your gig, you should use the word "video editing" a few times in your gig title, your description, your profile page, and so on.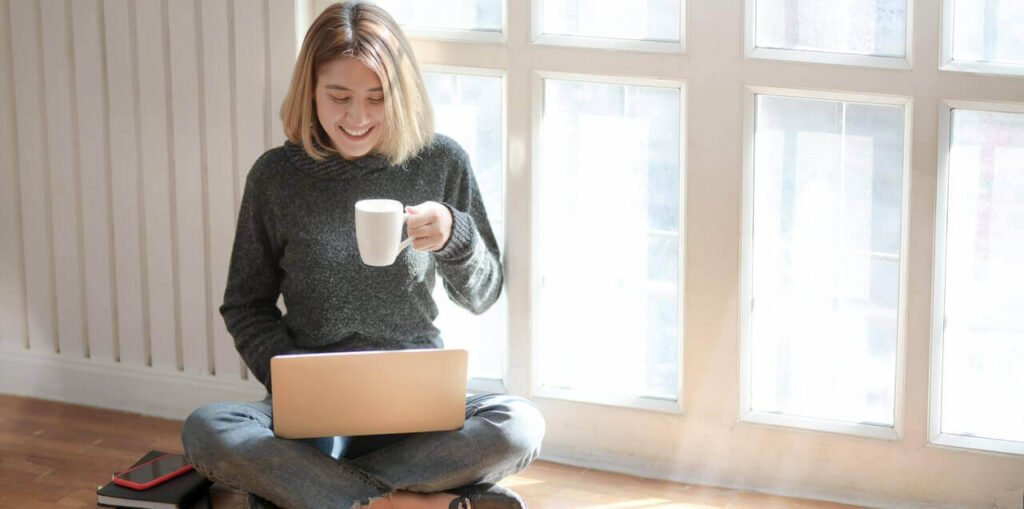 Social media marketing is another great way to grow your Fiverr earnings. Facebook messaging or Pinterest marketing are a few other social media strategies you can use to boost your Fiverr earnings. 
Your actual skill
This goes without saying. The skill you're going to sell needs to be top-notch. No marketing skill can give you multiple orders unless your skill is marketing! Pick any skill you think you're good at and start practicing. 
The more you practice, the better you'll get. Ask your friends and family to review your work. Have a portfolio of your work on your Fiverr profile.
For example – If you do video editing, learn the basics and have about 3-4 video edits you have done. If your friend needs a video editor, ask him if you could take his project and include that too in your portfolio.
The No. 1 way to get unlimited orders
The secret mantra to get unlimited orders is through reviews. One good 4/5 star review can easily open doors to over 10 orders every week. 
That's 40 orders a month!!! You need at least one order along with a good review for a company to pick you up from numerous other gigs. Good reviews show your credibility to the buyer. 
So your primary focus should be to get an order. Once you get it, make sure you provide quality work. Over-deliver, make the buyer happy, ask for a review and that's it! 
The B.A.R Strategy 
Okay, if you are impatient, you can't handle this SEO, marketing, waiting for someone to find you a strategy, I can help you out. This strategy isn't the right way to start on Fiverr but it will do the work. 
The B.A.R strategy also known as Buy And Review strategy is you buy your service from another account, pay for it and review your work. Yea, I know it's a bad method but getting reviews on Fiverr is the best way to make money and if you could buy your service twice, and give good reviews, that's it! 
Next time any buyer browses through your gig, he/she will see your gig and two positive 5-star reviews with it and buy your gig. And that's how the B.A.R strategy works.
Note: each time you buy your gig, you'll be spending money on Fiverr charges, both for the buyer and seller. It's hardly anything so don't worry. 
Is Fiverr worth the effort?
Yes, it is! Fiverr is the best platform according to me for freelancing both for the buyer as well as the seller. Sign Up With Fiverr Today!
There are over 11 million Fiverr businesses constantly looking to buy services through Fiverr. If you learn basic marketing skills and learn how to write effective gigs, you're surely going to be paid a lot of money. 
I can easily recommend Fiverr to anyone who wants to provide services and make money online.
Why start Freelancing?
The Freelance market is continuing to show tremendous growth and thus it is the right time to learn a skill so that you can become a Freelancer.
We've discussed before the importance of having a side income. It's the only sure way to be wealthy in the long run. Whether it's 1 hour a day or 15 hours a week, you can make money freelancing and reach your financial goals faster. 
There's no more perfect time to start freelancing than Now. Companies are shifting from office work to work from home. 
They're hiring Freelancing for their basic as well as core activities for which they're willing to pay good amounts of money. So why not take the opportunity and make money off Fiverr!
If you've not started using Fiverr yet, go to fiverr.com and get started right away!
Enjoyed this post? If so, you might want to subscribe to my newsletter. It usually contains life lessons and money-related topics, some interesting observations, links to articles or books I've read, and tips to be a better person. If you're interested in these things then subscribing will be simply wonderful 🙂 PS: Subscribe and Get your Freebie below!
Also, I'm a YouTuber now! If you're interested in Pinterest Marketing, Blogging, or business-related things, Subscribe to my Channel and I'll see you in the comments!