CopyHour Review (2023): Best Copywriting Course?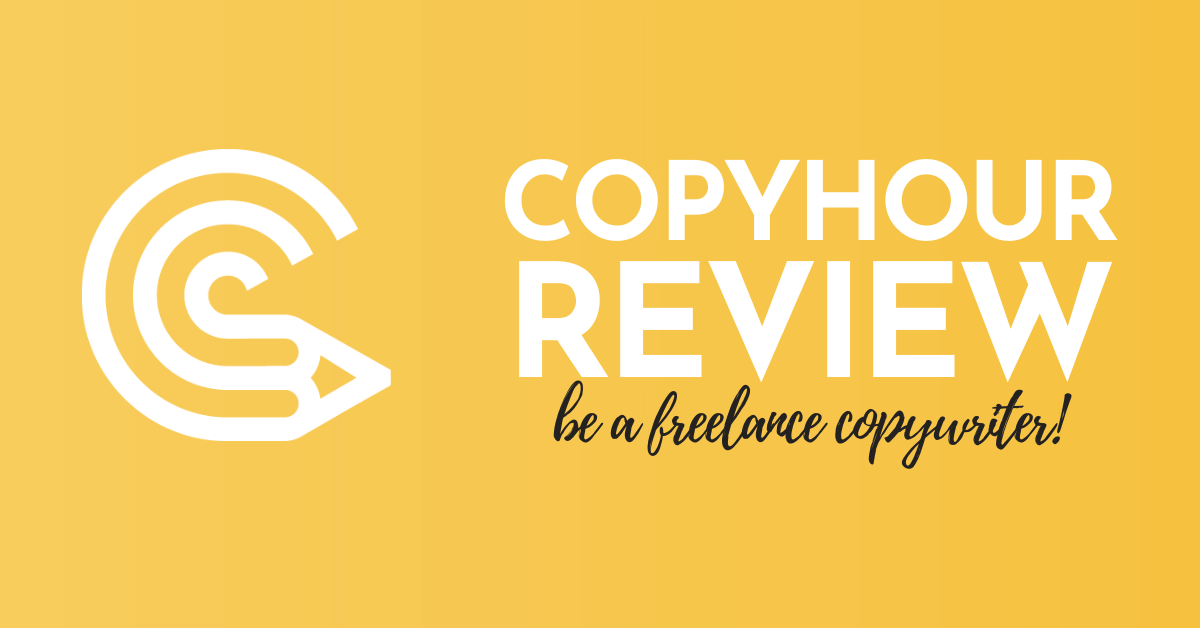 This article may contain affiliate links. If you make a purchase using my links, I'll earn a small commission at no extra cost to you. I appreciate your support!
Want to make more money writing?
Learn how professional copywriters write good sales copy!
If you want to take copywriting seriously and earn a full-time income as a freelance copywriter, you better check my CopyHour Review by Derek Johanson.
But is the course actually good? Is CopyHour worth the hype?
In CopyHour Review, I'll review every aspect of this comprehensive copywriting course to help you decide if Derek's course is legit and well-suited for you!
And I'll also answer the most important question – Is CopyHour a value-for-money course?
Check out my Quick Summary and Verdict below to get the answer!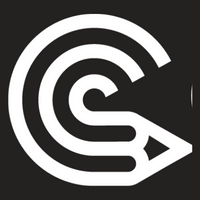 Quick Summary & Verdict
Overall Rating: 4.8/5
Content Value: 4.9/5
Customer Service: 4.7/5
Value For Money: 4.9/5

CopyHour is a popular copywriting course that teaches you to write effective sales copy, via their online courses, daily emails, and a robust forum, all to ensure you are the best professional copywriter possible.

Derek (Founder of CopyHour) has figured out the exact steps that professional copywriters use, and in this course, he's teaching you all of those skills, tips, and tricks to make any average or below-average writer a professional sales copywriter who generates five to six figures a year.

CopyHour Pricing
Course Only – Costs $397 (One Time Fee)
Membership – $127/month (Billed Monthly)
Pros
Regular Updates Course and Bonus Materials
Best Copywriters In The World Use CopyHour
Affordable Copywriting Course
Cons
Personal Attention Needs Membership
Bonus Courses Aren't Organised
What is CopyHour?
CopyHour is a unique and popular copywriting course by Derek Johanson, where the course will be delivered to you online and via daily emails.
Derek calls this system his "Dispersed Learning System", where instead of getting all the course modules at once, you gradually get it, to ensure you learn and absorb the information well!
Brief Info On Derek
Derek currently works on two major projects:
An E-commerce store about clean beauty subscription box company with his wife
CopyHour and all products and courses associated with CopyHour
He has spent the past decade earning multiple six-figure incomes being a freelance copywriter, and in Copyhour, he lays down all the tips strategies, and mistakes he made in his copywriting journey to ensure you save time and make money faster.
You will learn everything you need to know about writing copy that converts brilliantly using Derek's step-by-step method for writing sales copy!
After you've successfully completed studying and practicing CopyHour, you'll be a professional at writing any sales copy, be it:
Sales pages
Banner ads
Email marketing
Content marketing
Video sales letters
Facebook ads
Blog Post
CopyHour is THE COURSE you need if being a freelance copywriter and making money online is something you're serious about!
Is CopyHour Suited For You?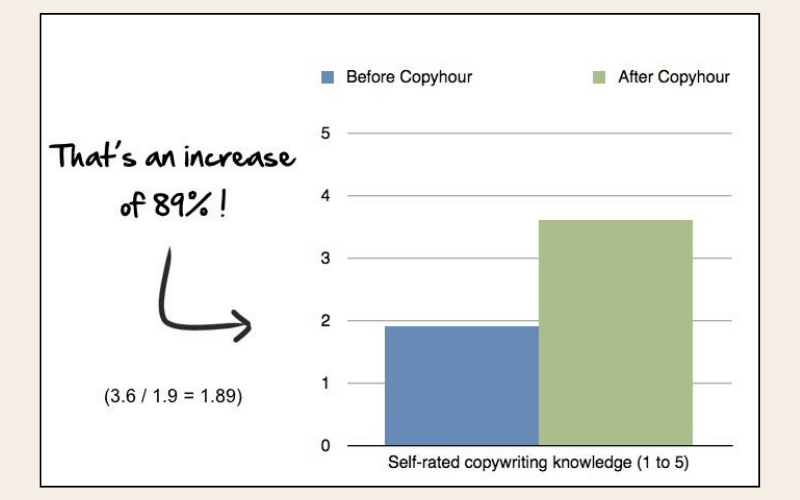 Derek Johanson's CopyHour is the most practical online copywriting course out there, but is CopyHour the perfect course for you?
Because the course isn't for everyone! I mean that!
The CopyHour Course is for you if:
You're a beginner and want to make money being a copywriter
You want to learn the best copywriting skills and be a high-demand copywriter
You want to increase your freelance rates + land new high-paying clients
You don't know how to make a few thousand dollars a month through writing
You have the money to invest in a simple yet powerful copywriting course
You're willing to implement EVERYTHING Derek teaches in CopyHour
The CopyHour Course is not for you if:
You're not willing to spend 4-10 hours each week learning and practicing copywriting
You're looking to make money ASAP!
You're lazy and hate working on your skills
You don't have the money to fund this copywriting course!
If you're part of the second group of people, this course won't help you be an expert copywriter. You might learn a few skills but won't be able to make money freelance copywriting in the long run.
What do I think you should do?
If you're serious about being a freelance copywriter and making a full-time income copywriting, you won't go wrong with the CopyHour Copywriting Course!
It's suited for beginners and experienced writers, and it takes you through the entire roadmap so you can learn the basics of copywriting as well as best practices, tricks, and tips to be a professional copywriter.
Most online courses teach a lot, but you end up forgetting the information. CopyHour courses are structured in such a way that fundamental concepts are repeated time and again through different situations, and examples to ensure you never forget the most essential information.
Throughout the course, Derek will ensure you get certain concepts clear, for example, What problem is your copy solving? Answer this, and you'll have a high-converting copy that makes a ton of money for your clients.
CopyHour will teach you this in their lessons, then in the core principles while you're hand-copying, then while analyzing the letter you hand-copied, and then through Zoom sessions, Facebook group discussions, and bonus courses.
If you learn like this, remembering CopyHour lessons will be fairly easy to understand.
CopyHour Cost & Refunds Breakdown
So how much does CopyHour cost?
CopyHour offers two plans:
Course Only – Costs $397 (One Time Fee)
Membership – $127/month (Billed Monthly, Cancel Anytime)
The key difference between the Membership and Course plan is that the monthly membership offers lifetime course updates and cohort access to 6 Zoom sessions with Derek each month.
These Zoom sessions give you the perfect chance to solve all your queries and hear issues other copywriters face, live on call with Derek.
There are six sessions a month to ensure everyone gets a chance to talk, every session isn't too crowded with people, and you don't have to wait 2-3 weeks to ask Derek your queries!
While the "Course Only" option seems like an easy choice, after going through the course materials, I recommend signing up for the "Membership" plan for 6-12 months.
In this period, you'll learn enough about copywriting (and easily make twice your investment) to leave the monthly membership and start copywriting full-time.
CopyHour Refund Policy
CopyHour refund policy is smart!
Derek offers a 100% refund policy but on one condition.
Here's how you can be eligible to get a refund for CopyHour.
You need to submit a hand copy of every single assignment. If you hand-copy every assignment and still think CopyHour is not worth your investment, you can ask for a refund and Derek won't hesitate to give your money back to you.
Derek's refund policy is smart because if you do all of these assignments, there's a small chance you'll ask for a refund.
After all, you'll realize the value of the course and will have learned a lot of things that can 2-3x your money! This will help you transform the way you think and approach copywriting altogether.
CopyHour Course Breakdown
CopyHour course is structured in a unique and practical way.
It's a three-part structure as follows:
Daily emails + Sales copy to study: Derek sends an email every day to your inbox at 6 p.m. the night before. In these emails, you'll find assignments, sales copy to study, and videos to learn key tips and copywriting strategies. All sales letters are proven winners who have made thousands of dollars.
Online copywriting training modules + Bonus materials: Each email assignment has copywriting modules, video lessons, and bonus material content to teach you how to write your own sales copy.
Accountability forum + Cohort Calls (Zoom Calls only for Membership level): Interact and learn from like-minded people. Get instant feedback on your copy. Membership level gets 6 Zoom Cohot Calls a month to work and refine their skills,
CopyHour Training Modules Breakdown
Module 1: Research
You'll learn how to gather the information you need to write an effective copy and lessons on how to use AI and ChatGPT to improve sales copy research (Uopdtaed in 2023)
Study & handwrite: Famous ads.
Module 2: The Offer
Here you will learn how to uncover the features, and benefits of a product/course/service to ensure viewers understand what is being offered easily.
Study & handwrite: Offers.
Module 3: Headlines & Leads
In Module 3 you'll learn how to write compelling headlines and hooks to grab users' attention and ensure a smooth conversion. Tips, Strategies, and techniques on how to craft the perfect headlines are included.
Study & handwrite: Headlines.
Module 3: Headlines & Leads (Cont.)
This is a continuation of Module 3, we'll learn how to start a sales message and learn about various types of leads and know-how of effective headlines and leads.
Study & handwrite: The eight lead types.
Module 4: Sales Arguments
Learn how to write highly converting sales argument, aka the meat of a sales message. Writing the middle part of any sales copy is challenging, and Derek has spent years perfecting this.
Study & handwrite: Sales Arguments.
Module 5: The Close
Learn positioning, sales tactics, and how to get the sale once a user lands on the sales page. Improve conversions, test CTAs, and ensure you're making more money by crafting a highly optimized sales copy.
Study & handwrite: Closing Arguments.
CopyHour Bonus Courses Breakdown
Bonus #1: How To Get Email Clients
This bonus course includes two Zoom calls (1 hour each) with Ian Stanley and Lukas Resheske (the best email copywriters in the world), where they share their systems on how to make a living as an email copywriter.
The best part is that both Ian and Lukas have their course worth $2,000 each where they teach these exact principles, but because you're enrolled in CopyHour, you get their guidance and system for FREE.
Bonus #2: How To Create A Course
Bonus #2 is all about creating an online course. You'll get the exact framework Derek and most experienced copywriters use to passively make a six-figure income. It is highly informative if you plan to sell courses online.
Bonus #3: How To Write Webinar Sequences (That Make Sales)
Email marketing is huge! Sending consistent follow-up emails post a webinar can make you a fortune. But it's not easy!
Derek showcases the exact funnel he uses with his clients to see high conversions and make more money.
You'll learn exactly what to write, and how to write it to increase credibility in your niche.
Post this, Derek will give you a way to automate this webinar funnel, which makes your work far easier!
Bonus #4: How To Launch Products To Tiny Email Lists
Not all clients have huge email lists. Some have a few hundred, while others barely touch a hundred.
How to convert these email subscribers into purchasing your products or services is what Bonus #4 is all about.
You'll learn to launch products to your small email list and still ensure high conversion rates.
Pros and Cons Of CopyHour
What I Did Like
Regular Updates Course and Bonus Materials
Derek regularly updates the course and has added various bonus courses to help you learn copywriting faster and smarter.
Derek not only updates courses, but he also updates sales letters and emails to ensure he provides updated information that works today!
All course materials are updated in 2023, to better suit the current conditions (for example, AI and ChatGPT Developments have been added and updated in 2023)
You'll find a mix of updated and traditional information, which makes this course that much better.
Best Copywriters In The World Use CopyHour
Most of the best copywriters in the world have learned how to be copywriters using Derek's course.
Dan Ferrari is considered one of the best copywriters alive in 2023 and has made a fortune being a freelance copywriter and selling products offered by his clients.
He's learned the best copywriting skills of his career since joining CopyHour. He charged more and thus had fewer clients, which in turn meant working less while getting paid more.
There are hundreds of positive reviews like Dan Ferrari, who's taken Derek's CopyHour and has massively benefited from that.
Affordable Copywriting Course
While paying $397 for the course or $127/month for their membership might seem like a lot (for some), it's ten cents on the dollar.
If you practically learn and do what Derek teaches you in the course modules and Zoom sessions, I'm quite confident you'll earn more than $500 in less than 60 days.
What I Didn't Like
Personal Attention Needs Membership
Derek replies to some of the emails if you've purchased the "Course Only Plan", but if you need more personal attention, help every step of the way, and multiple Zoom sessions to connect with Derek and like-minded people on the call, opting for "Membership Plan" is a much better option.
The membership plan is surely more money, but for that, you're getting more of Derek's knowledge, a friendly community actively participating in Zoom calls, and real-life experiences dealing with various copywriting issues.
Bonus Courses Aren't Organised
While the Member's Area is modern-looking and organized, the bonus courses are less pretty.
That said, how a course looks isn't that important, the quality of the course matters more, and in that, Bonus courses are top-notch!
Positive & Negative CopyHour Reviews
Blake Sterling – CopyHour has changed my life for the better. In just 8 weeks I got my first paid client and more were lining up at the door. 8 weeks ago I had no idea how to write 'copy' and I really didn't have a clue what 'copy' was. Now I see this new skill massively changing my life."
Sean Ogle – "I bought CopyHour not knowing what to expect. 3 weeks later I'm actually confident in my ability to write a good sales letter and sales are up 35% since I rewrote just 1 section of my current sales letter. I can't imagine what it's going to be like when I finish my 8 weeks. Thanks for giving me a template to follow, otherwise I'd never have done this."
Best CopyHour Alternatives
CopyHour is a Gold Standard copywriting course. Finding a good course is not easy!
There are countless copywriting courses on the web, some are useful while others are pure waste of time. Some are useful but not worthy of their price tag!
A good course not only teaches but also forces you to practice by implementing various tips and tricks.
One course that stands out is a Gold Standard Copywriting course – Filthy Rich Writer's Comprehensive Copywriting Academy.
Comprehensive Copywriting Academy
Filthy Rich Writer's Comprehensive Copywriting Academy is one of the best copywriting courses on the planet. Nicki Krawczyk (Founder of Filthy Rich Writer) created the course to teach aspiring freelance copywriters how to make money as a copywriter.
Nicki has over 20+ years of experience as a successful copywriter and is well-known in this space.
She breaks down her practical knowledge on how to make the best sales copy, write engaging emails, and create high-converting landing pages.
If you want to earn six figures a year and quit your 9-to-5 job, enrolling in Nicki's Free Copywriting Training is definitely a must-do!
You'll learn many advanced copywriting skills that no one in the industry talks about. With that, you're also getting live monthly coaching calls, bonus materials, and lifetime access to Filthy Rich Writer Academy!
I've been talking about Filthy Rich Writer's course for years, simply because Nicki and her team know how to help their students make thousands of dollars each month while living the life they want.
I've spent a bunch of hours compiling this Filthy Rich Writer Review, if you're confused, check this out!
If you want to try Comprehensive Copywriting Academy, here's their Free Copywriting Training!
Verdict: Is CopyHour Worth It?
That's for you to decide!
If you ask me, I would recommend CopyHour to a friend who wants to make money copywriting and learn professional high-conversion writing skills.
Another good quality about CopyHour is that Derek sends you daily emails, and during the courses, he indirectly forces you to build a habit of practicing and learning on the go.
The copywriting skills that Derek teaches, even though complex, are easy to understand because CopyHour modules are structured for newbies in a way that they quickly learn the ins and outs of the copywriting industry.
CopyHour focuses on teaching you the best writing principles while ensuring you don't forget the fundamentals of copywriting.
With every lesson you learn and copy you write, you will actually feel your copywriting skills improving.
Learn and practice writing every day, and your success rates will skyrocket in just a few months, I'm confident of that!
I recommend taking this course if you're making a few hundred dollars and want to turn that into a few thousand dollars a month.
I hope this CopyHour Review helped you decide if the CopyHour Course is the right course for you.
These review articles take up a lot of time. So, if you found the review helpful, and want to say Thanks, use my affiliate sign-up button below at no extra cost to you!
Feel free to leave your comments below if:
You have a question or feedback?
You need me to clarify something regarding my CopyHour Review!
You wish to share your CopyHour review with everyone!
Have you enjoyed this post? If so, you might want to subscribe to my newsletter. It usually contains life lessons and money-related topics, some interesting observations, links to articles or books I've read, and tips to be a better person. If you're interested in these things then subscribing will be simply wonderful 🙂 PS: Subscribe and Get your Freebie below!
Also, I'm a YouTuber now! If you're interested in Pinterest Marketing, Blogging, or business-related things, Subscribe to my Channel and I'll see you in the comments!