Your First 10K Readers Review: Best Course For Authors?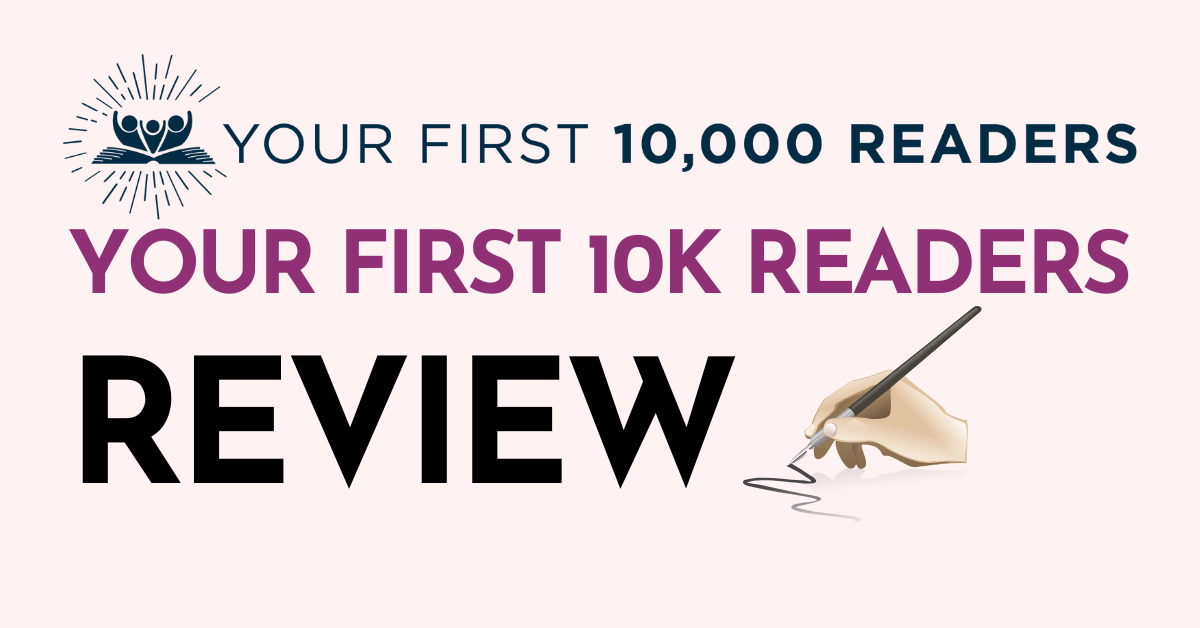 This article may contain affiliate links. If you make a purchase using my links, I'll earn a small commission at no extra cost to you. I appreciate your support!
As a child, you loved reading books, and you finally want to share your story with the world in a book!
You quit your job and decided to be an author, Hurrah!
Most writers enjoy writing but hardly get readers to actually read what they write!
These authors may be great writers but aren't great marketers.
Authors who spend 90% of their time writing and 10% on marketing end up losing money and time because they don't solve the fundamental problem of selling books!
If you don't want to lose money on every book you write, or you want to get rich doing what you like, this course can be a good fit for you!
Meet Nick Stephenson, a bestselling author and founder of Your First 10K Readers. Nick has created a course suited for entrepreneurs and authors looking to make a full-time income writing books.
In this Your First 10K Readers Review, I'll review every aspect of this comprehensive course to help you decide if Nick's book writing course is well suited for you!
And I'll also answer the most important question – Is Your First 10K Readers a value-for-money course!?
Check out my Quick Summary and Verdict below to get the answer!

Quick Summary & Verdict
Rating: 4.5
Content: 4.6
Customer Service: 4.4
Value For Money: 4.5

Is The Your First 10K Readers Legit?
Your First 10K Readers is a 100% legit course for authors looking to make money writing books. Nick Stephenson the founder of YF 10K Readers is a bestselling author, entrepreneur, and digital marketer and he's compiled all of his learnings in this course to help writers earn a full-time income in the self publishing industry.

What You Get Inside This Course
6 core training modules, 6 advanced modules, 3 kick-butt bonuses, 1 exclusive brand-new bonus course, 3 special webinar bonuses, toolkits, and email templates!

YF 10K Readers Pricing
Nick offers two pricing plans:
Option 1: Most Flexible – $59/month (for 12 Months)
Option 2: Best Value – $597 (Full Payment)

7-Day Free Course
Nick is currently offering a FREE 7-Day Course on How to Build Your Author Business to $1K/Month and Beyond using practical tips and strategies! This course is designed to show you how to grow your book sales to $1K/Month step-by-step.

Pros
Effective Marketing Strategies
Fun and Interesting Content
Tons Of Bonus Materials
Bringing a Unique Approach to Writing
Nick's Real-Life Business Examples
Guided Video Lessons + Facebook Group
Great Customer Support
Cons
Advanced Marketing Class
Not Suited for Beginners
Long Term Commitment
Who is Nick Stephenson?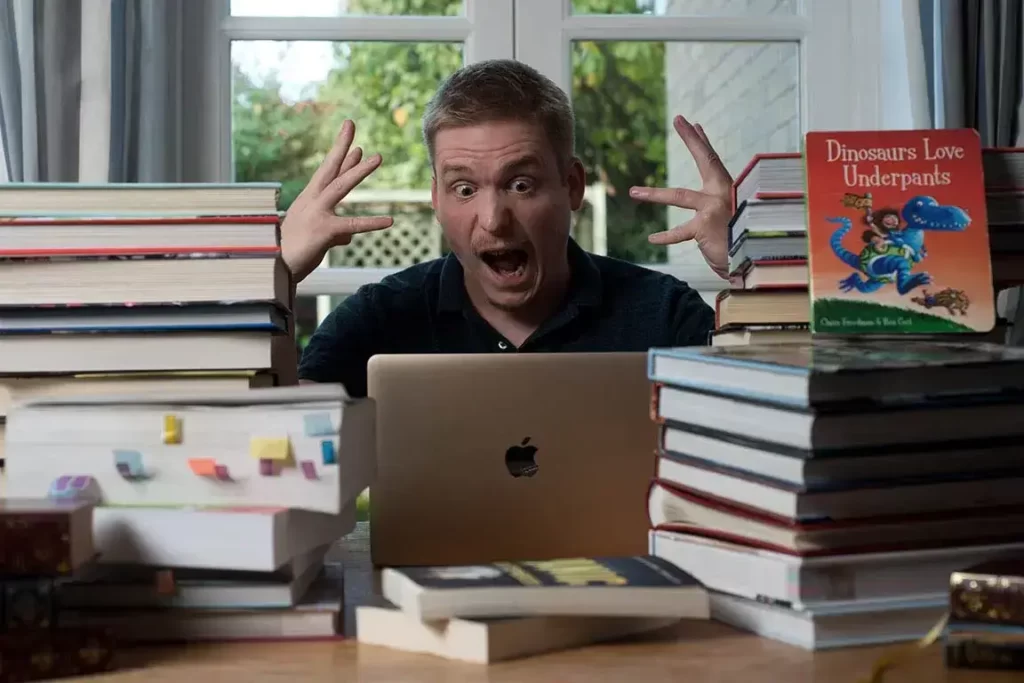 Nick Stephenson is a bestselling author of fiction and non-fiction books, an entrepreneur, and a course content creator.
Nick didn't start as a big shot in the self-publishing niche but slowly grew his audience by showcasing his story-writing talents all over the globe.
He's the author of the Leopold Blake Series, he is known for his books in the crime, thriller, and suspense genres!
Once he figured out how to consistently make money writing books, he started the Your First 10K Readers Course!
About 25,000 authors joined Nick's online course in the first year, some of them even making it to York Times and USA Today Bestsellers (as newbie authors).
Nick has mastered the art of writing and selling books online, and he's compiled it all in his course Your First 10K Readers!
If you're interested in this course (highly recommended for authors looking to self-publish books), check out this YF 10K Readers Course Page here! (Includes 7-Day Free Course on how to make $1K/Month writing books!)
Is Your First 10K Readers Suited For You?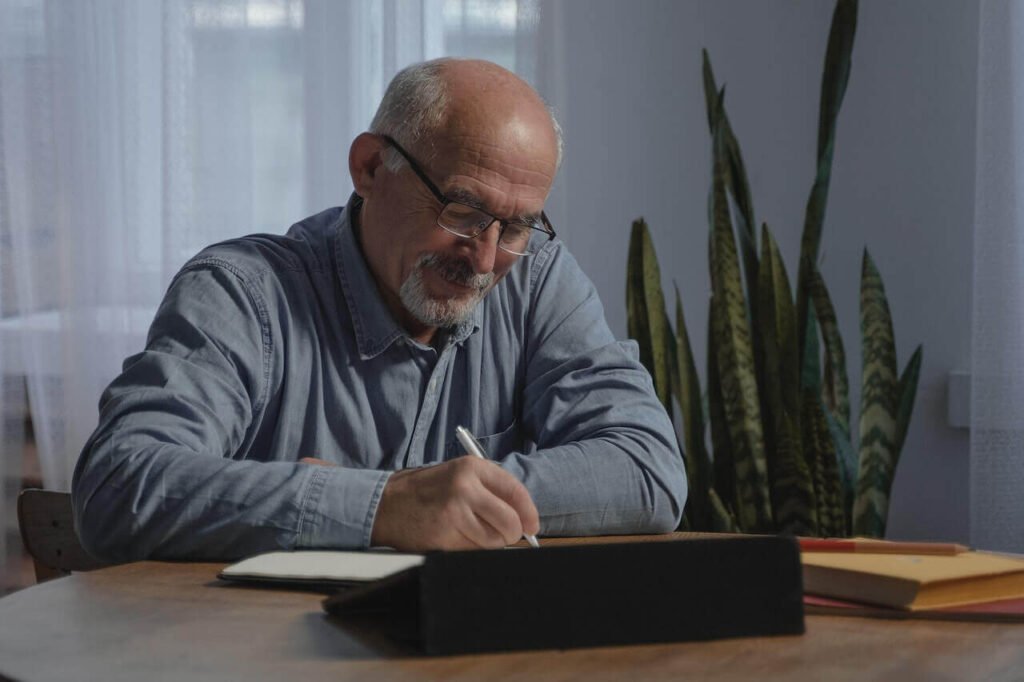 Now you might think that anyone can write an interesting story, publish a book, and make millions out of it, but that's far from reality!
That's why thousands of book authors never even make 4 figure incomes a year and pick up part-time jobs to make ends meet.
Well, Nick is not just a smart book writer, he's also a brilliant marketer and knows how readers think which is why most of his books fly off the shelf pretty quickly!
He writes non-fiction books (eg – Supercharge your Kindle Sales) to help struggling authors profit from the books they write!
Nick's course revolves around marketing your books because even if you've written the most amazing story in the world, if you don't know how to bring that book in front of a like-minded audience, you're story's never going to take off and you're so not going to make money.
Nick is an ambitious digital marketer, he knows what he's doing, and this comprehensive course sums up everything you'll ever need to know and learn about Being an Author and making a living out of it!
I recommend taking this course if you can relate to one of the following attributes:
You're focusing on building a book business
You've always wanted to be an author
You're looking for an advanced marketing course (to sell books)
You're techy by nature
You're quick on your toes, can learn and unlearn things
You're willing to implement the marketing strategies (and work smart!)
You're ready to make money and take charge of your life
Your First 10K Readers Cost & Refunds Breakdown
Your First 10K Readers had two payment plans if you wish to invest in this course:
Option 1: Most Flexible – $59/month (for 12 Months – Total: $708)
Option 2: Best Value – $597 (One Time Offer)
Now the question is if you can purchase the course for $597 (one-time cost – you can access 100% of all course materials and bonuses) or if you're slightly tight on a budget (but you want to enroll yourself in Nick's course!). Then opt for Option 1: $59/month!
The downside is you'll be paying $111 more than Option 2 ($597), but the upside is you don't have to pay so much at one shot! In the meantime, you can invest your money elsewhere to get your returns (so it's a win-win situation).
I recommend taking the plan that makes the most sense to you from a financial standpoint, if you have the money, pick Option 2: Best Value, but if you're living paycheck to paycheck or you don't want to spend $597 at once go, opt for their Flexible Monthly Plans.
You'll get access to everything and can learn and make money along the way!
Refund Policy (Money-Back Guarantee):
Once you enroll for Your First 10K Readers course, you have up to 30 days to ask for a 100% refund. You must take these 30 days to evaluate if Nick's book-selling course is the right choice for your needs.
No questions asked, and you'll get 100% of your money back!
Nick is currently offering a 7-Day Free Course for authors who want to make $1000/Month writing books. He shows you exactly how you can get these results! Check out his Free 7-Day Course to be a successful author!
Your First 10K Readers Course Breakdown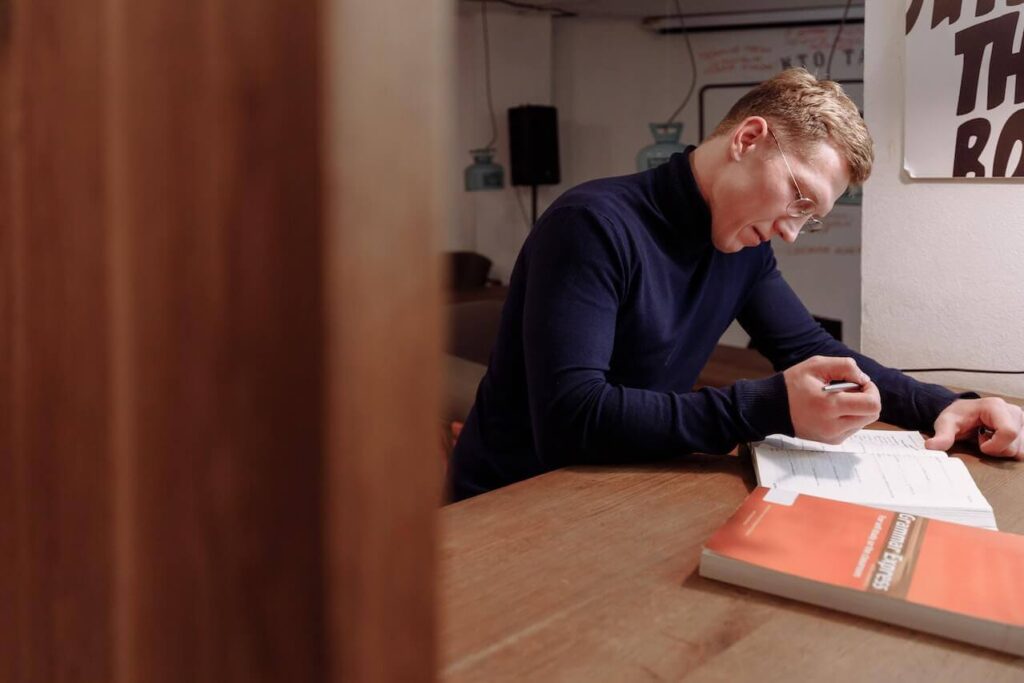 Your First 10K Readers V2.0 contains 6 Modules along with tons of bonus materials, which makes the entire course a perfect bundle for authors looking to start a profitable business.
Here's the breakdown of everything you get in YF 10K Readers V2.0:
Module 1: Foundation: Cracking the code at the online retailers, how they SELL, and how you can become an unstoppable force
Here's what you'll learn in Module 1:
How Search engines work for Ebooks and how to always rank on top of the search engine platforms!
Building long-term growth by aiming for long-tail keywords, and perfecting categories.
Writing Effective Book Descriptions – the science behind how to brainstorm ideas for book descriptions (Additional – How Nick doubled his conversion rate due to book descriptions using One Key Principle)
Attractive Book Covers – How to find/create awesome book covers that stand out and makes people want to stop and order the book right then and there! (++ Lots of practical examples to showcase high-converting book covers)
Smart Pricing – How much to charge, how to use pricing to drive traffic and improve conversions, maximize profits, and create a long-term book value!
Figure out where to sell – Kindle Direct Publishing (KDP) Select or KDP Unlimited? Discussing the Pros and Cons of where to sell & why!
Module #2: Drive endless Traffic to your Books: Skyrocket your sales rankings, profits, and readership with this four-step process
Here's what you'll learn in Module 2:
How to drive endless traffic to your website to sell your books for free or with a little upfront cost.
Run 4 major types of joint promotion to increase exposure (For Free)
Breakdown of how to do Giveaways and Contests to grow an email list
How to show up on the front page of iBooks, Nook, Kobo, and others for exposure to millions of potential new readers
How to promote ebooks like a pro – and which advertisers are worthwhile, and how to stack your promos for best results
How to use Amazon Ads and Bookbub Ads to drive traffic from targeted audiences straight to your book pages
Module #3: Build your Platform: Step-by-step, how I grew my platform to over 15,000 readers in less than six months. And how you can do it even faster
Here's what you'll learn in Module 3:
Build your online platform – how to convert random browsers into committed readers
The proven system to get readers off Amazon and the other sites and to your email book list
Optimize your author website – how to significantly boost conversions with a few simple tweaks
How to sell directly from your site for 90%+ revenue kept (vs 70% on Amazon)
How to build an automated email system to prove your brand and your value, and sell more books (without being scammy)
Module #4: Hook, line, and sinker: How to SELL without being "salesy", and generate an income for life (on autopilot)
Here's what you'll learn in Module 4:
How to sell to your platform, without resorting to scammy tactics
Why building trust is more important (and more profitable) than making a quick ebook sale
How to get readers clamoring for your books and the 4 objections you need to overcome (in detail)
The exact process Nick uses to get 100+ five-star reviews from just one email
How to write compelling emails – the AIDA and HTOC structure (plan and write your emails in minutes, not hours)
Module #5: Reach for the stratosphere: The exact blueprint Nick uses to launch any new release to the top of the charts – without advertising.
Here's what you'll learn in Module 5:
Launch day strategies – how to take everything you've learned and put it all together with a knock-out launch plan
The exact system I use to launch my new releases into the top #100 on Amazon (with zero ad spend)
How to build your Street Team / Launch Team of superfans to boost your new releases to the top of the charts
The number one mistake most authors make on launch day – and what you should do instead
Bonus Module #6: Facebook Advertising For Authors
Here's what you'll learn in Module 6:
How to put a targeted ad campaign with Facebook Ads Manager (Step by Step Approach)
Why you shouldn't direct Facebook ad campaigns directly to Amazon (lowkey secret no one tells you)
Track and optimize your Facebook ads results for max performance
How to use Facebook Pixels to build a targeted audience, and for measuring conversion rates, etc.
Advanced Modules: Podcasts
If you sign up today, you're also eligible to get free access to these 6 advanced modules podcast sessions with best-selling authors and pro digital marketers:
Simon Whistler (Session 1)
Joanna Penn (Session 2)
Mark Dawson (Session 3)
Nick Loper (Session 4)
R.S. Guthrie and Micheal Maxwell (Session 5)
Bryan Cohen (Session 6)
Well if you think that's all you'll get, think again!
For a very limited time, Nick Stephenson is offering 3 VIP Bonuses Courses which will answer questions that you'll naturally come up with and show you how the whole process works to make money and get rich!
Bonus 1: Tools of the trade – You'll know the exact tools and software Nick uses to grow his six-figure business and how you can replicate it to grow your business.
Bonus 2: Group Coaching Calls – Lifetime access to prerecorded sessions with 10k Readers students where Nick answers all questions related to marketing and promoting your books.
Bonus 3: The six-figure swipe copy – If you're wondering how to write the best mail to sell books in no time, you're in luck cause Nick is offering the exact email template that he has used to sell tens of thousands of books over the years. This is too good a resource to pass on!
And suppose you still think you need some more resources. In that case, you're also getting The 60 Day Author (experts talk about how they produce top-quality books faster), The Ultimate Guide to Author Boxed Sets, The Ultimate Author Website, and Personal Email coaching for FREE!
Ready to invest in a course to make you a bestselling self published author? Check out this 7-Day Free Course below on How to Build your Business from Scratch to $1000/Month (make money online with this free training)!
Pros and Cons Of Your First 10K Readers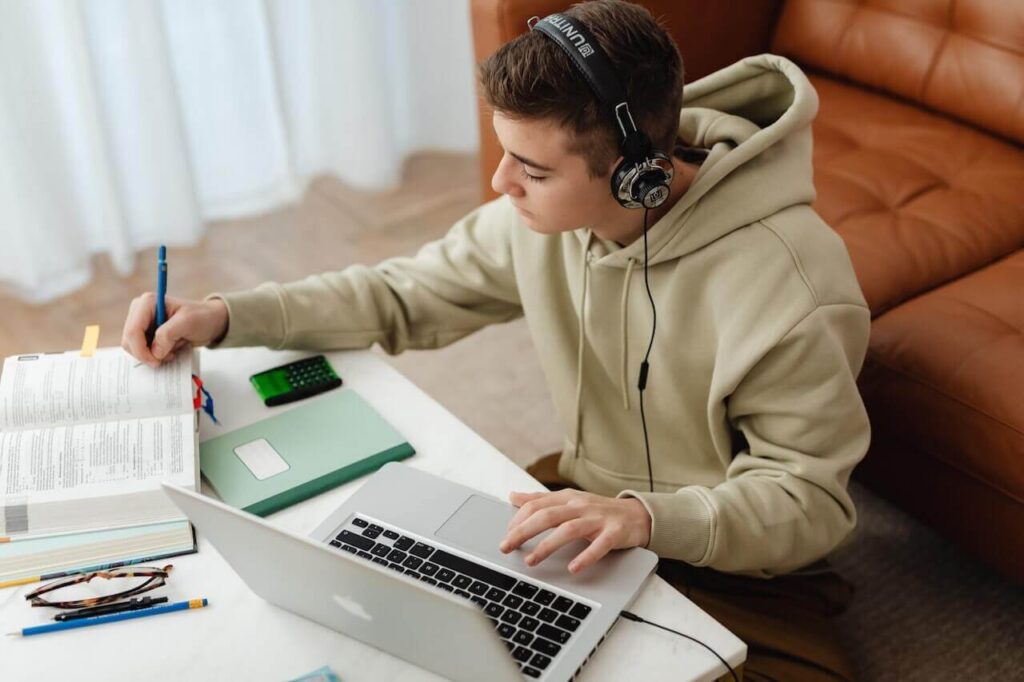 What I DID Like
Effective Marketing Strategies
Everything in this course is backed up with data tested by Nick when he was promoting his books online.
This course is a foolproof blueprint to making money online selling books, and if you're willing to take the time to understand all the strategies Nick talks about in his modules, you're likely to come up on top and earn passive income!
You'll find courses online that teach you different ways to promote and expand your online book sales, some of those strategies don't even make sense and don't work!
Well, Nick's strategies work all the time, and he's proving it by showcasing his content marketing strategy to all course takers!
Fun and Interesting Content
Nick is a fun guy! He knows how to write books and keep people engaged in his books and courses, he knows what makes people tick and how to get them like you as a brand!
These points are what make his course extremely easy to understand and entertaining! It's like you're watching Netflix, but you're learning how to make money too. What most course creators overlook is the tendency to be funny and friendly.
Nick talks causally, which makes me feel like I'm talking to a friend over coffee.
Tons Of Bonus Materials
Along with the 5 core modules, you will also get free access to bonus modules, advanced modules, VIP bonuses, book review, and extra toolkits to make sure you have every resource at your disposal while figuring out your way to be a money-making author!
Every question you'll have will be answered within these courses as they are so in detail.
You can also watch Nick doing Podcasts with best-selling fiction and non-fiction authors which helps you learn how they grew their book business to six figures, come to the top of the best-selling author's list, and make it big as an author and entrepreneur!
Bringing a Unique Approach to Writing
Whatever you will learn from Nick in these modules are practical, evidences based strategies that work in the real world.
Nick shows you what he's done in his business, breaks it down to explain to you the why, and then gives you concrete steps to accomplish that in the most logical way possible.
Nick's Real-Life Business Examples
Take any random online course, and you'll learn a lot of things with no proof if these tips and tricks even work!
Well, the best part about Your First 10K Readers is that Nick gives us real-life examples of how he did things by literally showing us his analytics, sales, stats, and screenshots to compare the before and after (implementing the strategies).
This way you know exactly what he did and how did that affect his revenue.
These tips and tricks Nicks teaches us clearly come from years and years of AB Testing, reading, and failing. A great plus point in my opinion!
Guided Video Lessons + Facebook Group
The video lessons in this course are high quality, crisp, and very practical. Not only that, but Nick also provides us with Audio files and PDf downloads to ensure we can consume content in any format.
You can also download all files which makes this course much better as you don't always need a steady internet connection to learn and grow as an author!
Along with downloadables, Nick invites all YF 10K readers to the official Facebook group where you can ask questions, interact as a community, make friends, and learn how others do business selling books.
If you're not a professional author by nature, you're going to have hundreds of questions that you wish someone would answer for you in the shortest time possible! A Facebook group does just that!
I like courses that offer Facebook groups because some of my major doubts get solved in these Facebook community groups!
Great Customer Support
The factor that distinguishes a good course from a great one is the customer support team. Every student in the course is bound to have questions.
Well YF 10K Readers has a great customer support team. You can reach out to them via their website Contact Us page or chat with them on their Facebook group.
Nick replies to Facebook group messages more often, so I'd prefer doing that if you need fast results!
What I DIDN'T Like
An Advanced Marketing Class
If you're thinking that this course will teach you how to go about the entire self-publishing process, you might be disappointed!
The course dives deep into self-publishing, how to write, and all those things, but it's more of a marketing book.
Nick will teach you how to be the best marketer for your books so you won't have to hope your book makes it to the best books list!
He doesn't focus much on the obvious aspects of being an author because those things can be learned online for free but what most people don't and fail to teach authors is how actually to promote their books to get them rich.
Not Suited for Beginners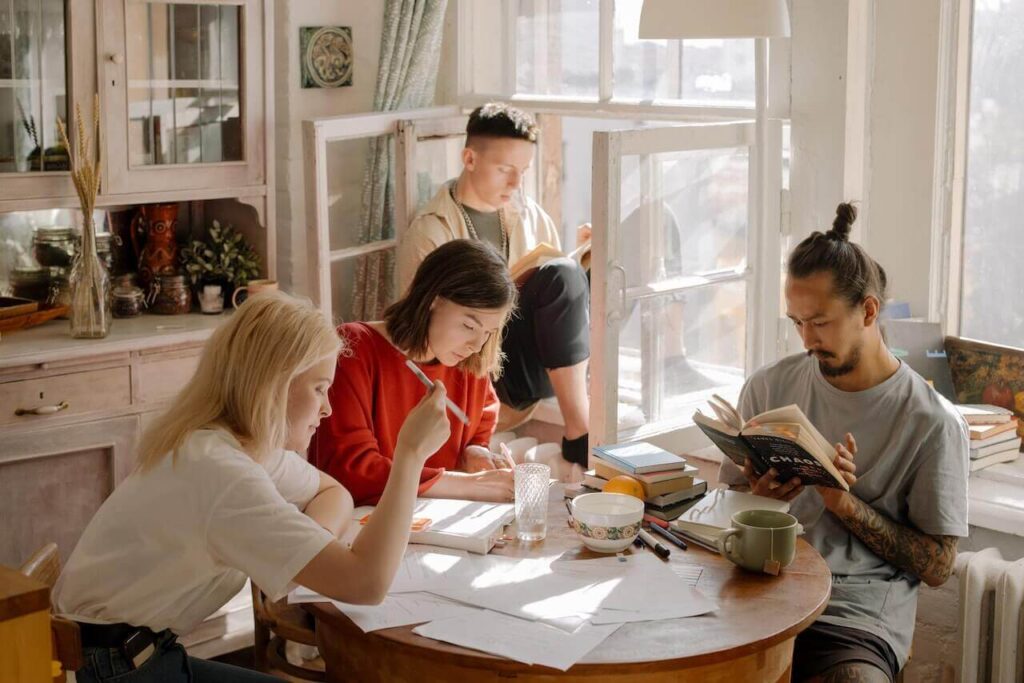 As I said before, this is an advanced-level marketing course.
If you're not comfortable with the basics of digital book marketing, social media, and concepts of marketing and you're new to this whole self-publishing book deal, it's going to get overwhelming because Nick talks about practical stuff which you need to spend time learning which will be slightly tough! If you're a newbie in this space.
But if you're willing to put in the hours to learn marketing and how to promote books on a basic level, this course will make a lot of sense!
Long Term Commitment
This isn't negative per se, but you will take months to complete the courses, bonuses, extra bonuses, and advanced podcasts.
Now all these resources are simply AMAZING! but to learn and understand everything, will take quite some time.
I recommend taking up this course only if you're sure about investing that much time into this course. Once you learn these strategies, you'll start making money but there's a huge time investment first!
Positive & Negative Your First 10K Readers Reviews
Positive Your First 10K Readers Review
JOANNA PENN – "I've been studying marketing for years, but sometimes it takes someone new to point out how to take things to a different level. I asked Nick for some help with how to improve my income from my non-fiction work and how to grow my fiction platform. Within a few weeks, my fiction fanbase more than tripled – and conversion rates on my non-fiction website improved by over 50%. And with over 80,000 visitors a month, that makes a big difference! I recommend Nick's course if you're just starting out, OR if you're ready to take your author platform to the next level."
RUSSELL BLAKE – "Nick's system helped me more than triple my email list, the first test of which was my launch of Ramsey's Gold, at the most expensive price at which I've ever tried to sell a novel. We hit the top of the charts in several popular genres on the first book in a series with no buzz. I'd say Nick's worth every dime because given the rate at which I grew my list, as well as the effect his approach has had on this launch, has done me more than right. I rarely endorse anyone, ever, for much of anything. I'd gladly pay whatever it cost to take my launch to a new level. His approach did. I see no reason it wouldn't work for other authors, either established or not. Consider this an endorsement. That should speak volumes."
DAVE CHESSON – "I strongly believe that Your First 10K Readers is best for those who want to step up their game to the next level. Nick will teach you all of the individual amazing tactics and how to bind them all together in order to have a perfectly in-sync publishing campaign."
Is Your First 10K Readers Worth It?
If you're new to the self publishing industry and you're trying to figure out how to be a best-selling author, or you're an established author who wants to use marketing to boost your online sales, Your First 10K Readers is the perfect course for you!
Nick helps you build a business, sell a lot of books, solve all of your difficulties, and make a ton of money doing this as a full-time career.
If the course cost seems like a lot, you can always opt for their monthly flexible monthly plans for $59.
I highly recommend taking Nick's Your First 10K Readers as authors who took Nick's course have made a name for themselves, some even featuring in York Times Bestsellers List.
Feel free to leave your comments below if:
You have a question or feedback?
You need me to clarify something regarding my Your First 10K Readers Review
You wish to share your Your First 10K Readers review with everyone!
Have you enjoyed this post? If so, you might want to subscribe to my newsletter. It usually contains life lessons and money-related topics, some interesting observations, links to articles or books I've read, and tips to be a better person. If you're interested in these things then subscribing will be simply wonderful 🙂 PS: Subscribe and Get your Freebie below!
Also, I'm a YouTuber now! If you're interested in Pinterest Marketing, Blogging, or business-related things, Subscribe to my Channel and I'll see you in the comments!
Your First 10K Readers Review: Best Course For Authors?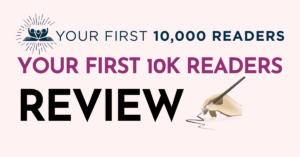 Nick Stephenson is a bestselling author & founder of YF 10K Readers. In this your first 10k readers review, I'll help you decide if this course is good!
Course Provider: Organization
Course Provider Name: Your First $10K Readers
Course Provider URL: https://thesagemillennial.com/go/your-first-10k-readers/