The Three Steps Strategy To Set Effective Goals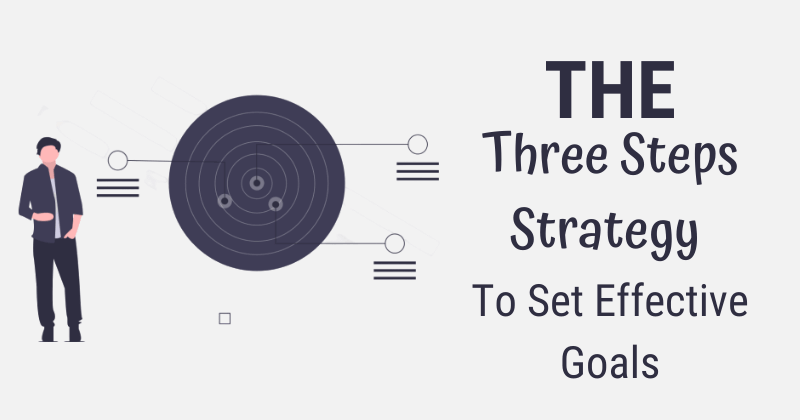 This article may contain affiliate links. If you make a purchase using my links, I'll earn a small commission at no extra cost to you. I appreciate your support!
Without goals, you lack focus and direction. You think you're on the path to success, but you may be on the opposite way. Goals define you as humans. A determined person with goals is always respected in society.
Goal setting is the act of planning that helps a person achieve his/her goals. In simple words, what is it you want to achieve? That's your goal. How to ensure you accomplish it? That depends on how you set your goals a.k.a Goal Setting.
Having a Goal is The Easy Part
Anyone can have goals, right now, you can say your goal is to become a billionaire in a year. While that's possible, more than often, we fail to accomplish our goals because we fail to plan and fail to execute. All talk and no play, talk less work more. 
That's what we do. The actual challenge is not picturing yourself once you achieve your goals; it's if you're willing to sacrifice your current needs and wants to satisfy your future needs and wants. To get something, you have to give up something. 
Are you ready to live with the lifestyle you'll have once you're on your path to attain your goals? Do you have patience, the courage, and the motivation to work towards your goals DAILY without giving excuses? 
When it comes to goal setting, there's a Three-Step Strategy I like to use. Let's discuss each of these steps now.
The Three Steps Strategy To Set Effective Goals
E & F (Eliminate & Focus)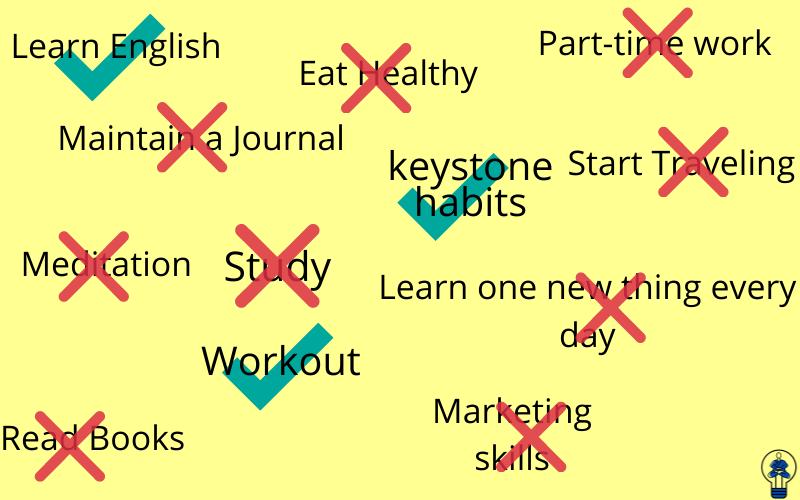 Instead of having 100 different goals, write down one or two goals you want to accomplish in the next year, and put all your energy towards achieving those goals. If you have ten goals, each target will demand your time and attention leading to no actual progress towards your goals. 
Take it one goal at a time, choose one goal out of the 10+ goals you have, and eliminate the rest. Focus all your energy on achieving that particular goal. Progress is assured.
Create a plan of action for your goals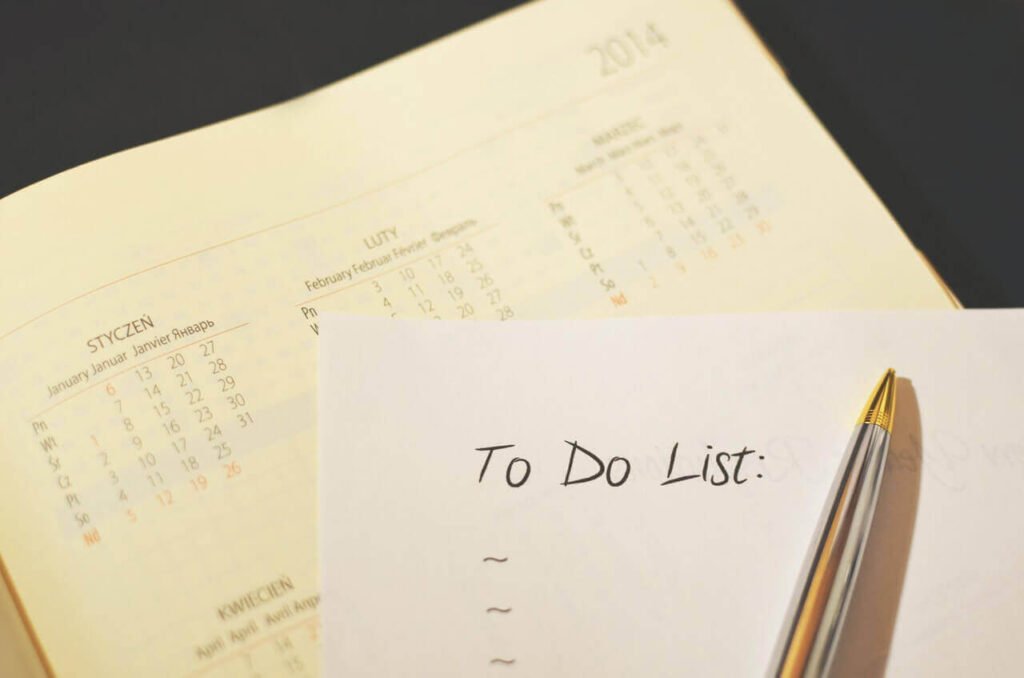 Don't enter the battlefield without a plan to defeat the opponent. No matter how good you think you are, you won't stand a chance. Creating a layout and following it consistently will take you closer to your goals. 
Make a concrete plan which includes you doing something specific that takes you closer to your long-term goal. Chalk out an easy-to-understand strategy to have a clear map of how you will receive the next step. 
Allot a specific time each day and use the habit stacking method for developing a habit. Don't know what habit stacking is or how to develop a habit? I suggest you read Atomic Habits by James Clear. This book is The Only Guide you'll ever need to control your habits. 
I've also written a review and summary of the book, it will give you some idea of what the book is all about. 
Okay back to the plan of action, you need to be as precise as possible, write down 3-4 tasks that you have to accomplish today, which will take you 1/100 step closer to your goals. And get it done. 
The next day, make new tasks for you to achieve and complete them before the day ends. Repeat this every single day. There's no way around accomplishing your goals. 
You can use pen and paper to write your tasks or use task management apps like Any.do (for individuals) and Teamwork (for teams).
Honestly, I prefer using task management apps because I can prioritize my tasks, set reminders, label them, and maintain separate lists. These apps sync on all devices in seconds and have great features focused on improving your productivity!
A good plan of action should include the following:
Do these tasks take you closer to your desired goals?
Which part of the day do you plan to execute and complete the task?
How much time are you dedicating today towards your future goal?
Ask yourself these three questions, and you're good to go. 
Monitor your progress
Motivating yourself is crucial, to pump up yourself you need to see your progress. Consider scheduling a weekly evaluation to know where you are right now. Seeing yourself on track will motivate you to push yourself even further. 
If the week wasn't great, no issues, find out what went wrong, work on it and give it your best next week. The point here is to keep going, no matter if you're making progress or not. 
Important Points To Note
Don't Set Long-Term Goals.
Although long-term goals are great and give us hope, it doesn't take us closer to our goals. That's why I don't recommend you focus on long-term goals. Instead, break down the long-term goals into short daily goals and just focus on completing your daily goals. 
If you achieve your daily goals every day, you'll soon be closer to your goal than you were ever before. 
Use Sticky Notes
As discussed above, goal setting is the natural part. Anyone can set goals. The challenge lies to work on your goals. This process can get monotonous. Use a sticky note to remember your tasks better or to note valuable pointers or write down things you tend to forget. 
Prefer using colorful sticky notes as they add a fun element and may keep you more engaged to complete your tasks. 
Keep rewarding yourself
If you think you'll accomplish your goals in a few months, you've either set a tiny target, or you overestimate yourself. 
You'll be motivated to complete your tasks for the first few days maybe a month or two, but after that, you'll slowly find the tasks annoying and the urge to quit investing your time for your future goals will come to an end. 
This is a significant trap you need to avoid. If you genuinely want to achieve your long-term goals, you HAVE to put in the time; there's no other way. The best way to not give up is by rewarding yourself from time to time. 
How often you should reward yourself depends on how motivated you are. If your motivation power is less, try gifting yourself once in two weeks, similarly, if you're motivation power is high, try gifting yourself once a month. 
Note: You shouldn't gift yourself if you haven't completed your weekly/monthly goals.  Set monthly goals and ascertain you complete it. Then gift yourself. 
Whatever you indulge in can be a gift, keep some variety in your gifts. For Example, A Rs 20 chocolate if you hit your one-month goal, a Rs 30 chocolate if you run your two months goal, a Rs 60 chocolate if you hit your three months goal. 
Stuck with no money left at the end of each month? It's time to change that now! Grab my Free E-Book Today and Start Saving Money like a Pro! A Simple 8 Step Strategy For Millennials To Save Money. 
Set an upper limit
Whenever we set goals, we always focus on keeping a lower limit on our goals – The least I want to lose is 10 kgs. What if you tweak what you're saying like this – The least I want to lose is 10 kgs, but I don't want to exceed over 20 kgs.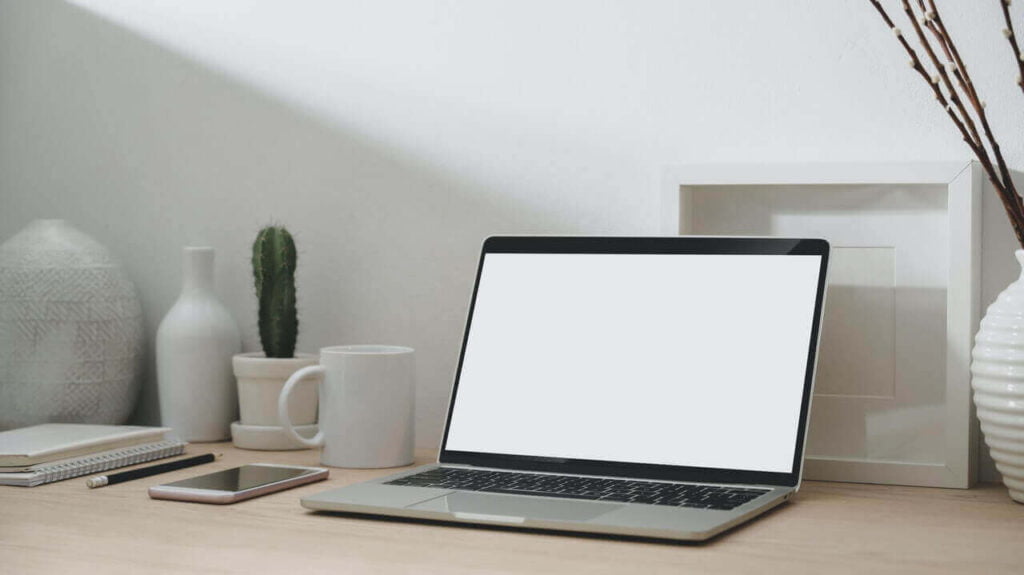 I will do at least 15 sales calls this week, but no more than 35 sales call. Having an upper and lower goal puts you in a bracket. A specific upper target which if you achieve, your weekly/monthly goals will be accomplished. 
Some days you'll do 40 calls, other days you'll do 5, this irregularity may lead to breaking your habit of achieving the desired goals. Upper limits help you sustain your progress and go according to plan, especially when you're in the initial phase, setting an upper limit proves to be valuable. 
Adjust your surroundings strategically
Surround yourself with things that help you stay on track. Put up some quotes that empower you, keep all electronics or any fun element you have at a distance. Keep a water bottle, a book, and a pen close to you, so you don't have to get up and get distracted. 
Watch a video on YouTube on success before you begin. Don't drink or smoke and eat clean and healthy food. When you sit to work on your tasks, try minimalism. Yes, it's a thing. Matt D'avella talks about minimalism. 
Here's a great video by him for you to understand what minimalism is all about. 
How To Set Effective Goals For Success
Anyone can achieve their goals if they have a set structure and a plan to achieve it. You need to believe in the process, trust that if you put in the hard work, results will follow. Success may take some time, but it will come if you put in the effort. 
You should get specific goals and write them down, either in a book or on your phone. Avoid setting unrealistic and unattainable goals; it's irrational and a complete waste of time. Ensure you set time limits, so you don't have urgent deadlines. 
And finally, keep assessing your progress. Working on your goals every day but evaluate not how you performed at the end of the week/month won't do you any good. You need to pivot and adapt and learn and implement new and effective ways to achieve your goals. 
Are you ready to set Effective goals? Start today and accomplish your goals like a pro.
Enjoyed this post? If so, you might want to subscribe to my newsletter. It usually contains life lessons and money-related topics, some interesting observations, links to articles or books I've read, and tips to be a better person. If you're interested in these things then subscribing will be simply wonderful 🙂 PS: Subscribe and Get your Freebie below!
Also, I'm a YouTuber now! If you're interested in Pinterest Marketing, Blogging, or business-related things, Subscribe to my Channel and I'll see you in the comments!